My Life in China
Views:924 Time:8/10/2020 1:30:00 PM
I am Mahamadou from Mali. I am an international student in Southwest Forestry University. I had a good time here. When I first came to China, I could speak very little Chinese.When I came here, I wanted to eat authentic Chinese food, and now I've learned to make quite a few Chinese food.
China's epidemic prevention measures have effectively curbed the spread of the epidemic. My classmates and teachers take good care of me, and I feel safe to study in China all the time. Although I have only been in China for a year, I have deeply felt the warmth and friendliness of Chinese people. I would eat, hang out with my friends. They would patiently help to solve problems no matter of my life or study. We learned about each other's cultures and histories, and they also told stories of China's economic development.
Now not only my Chinese is better than before, but also I made a lot of friends. There are many unforgettable things.In the future, I hope to be able to learn chinese and put it into practice on my work. Second, I want to speak Chinese like a Chinese. China is a great home.
(The followings are his hand-writing messages)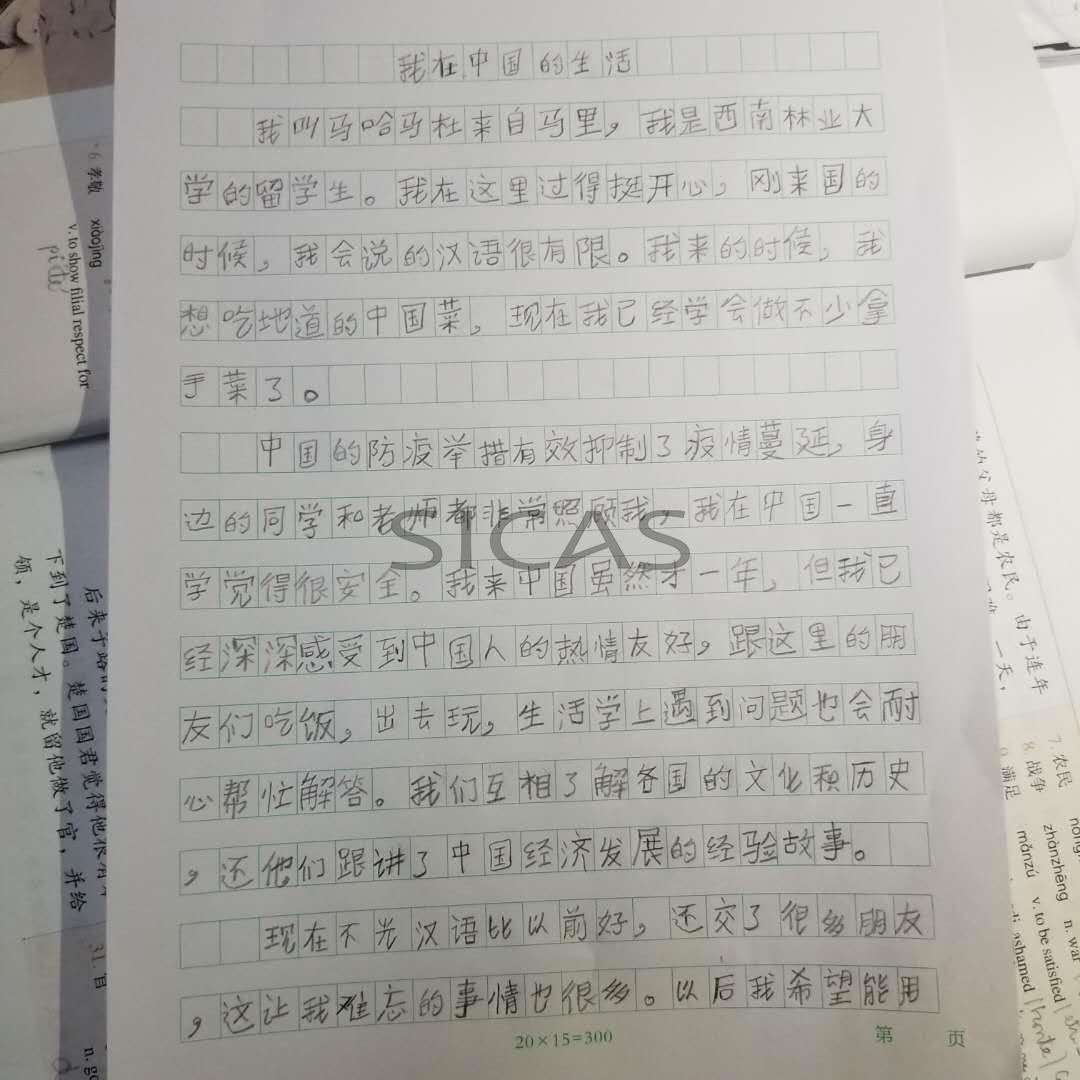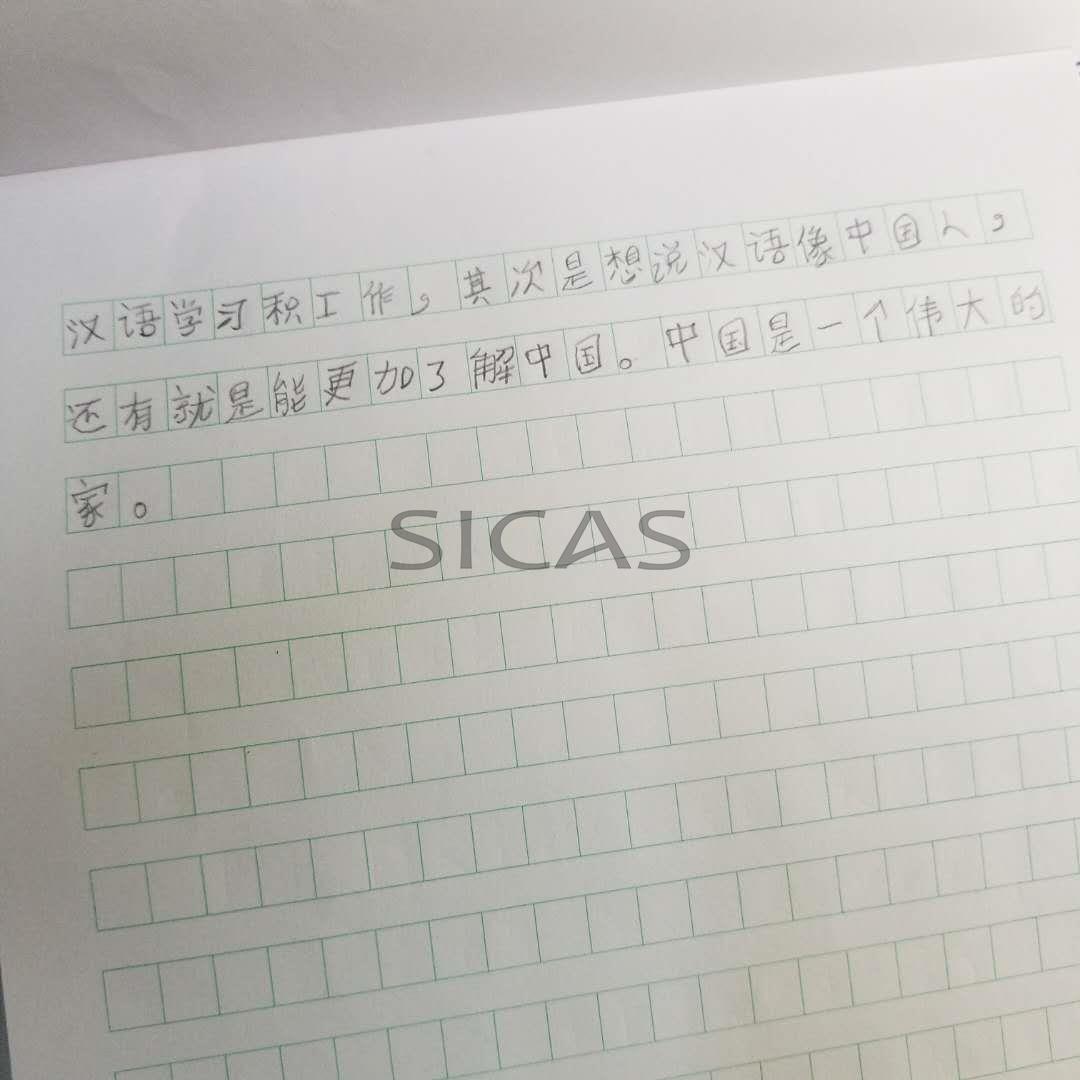 ---
Contact us if you want to study in China.
Whatsapp: +86-15318861816
Email: service@sicas.cn
---
You may also want to read:
How Does the University Do After the Outbreak of the COVID-19?
My Life in China during 2020 Epidemic Outbreak.
Colorful Life of International Students in SMU.
BRCIC Students Reached Qingdao.