Quick Test: How Much Do You Know about China?
Views:876 Time:8/10/2020 1:26:48 PM
Living in different cultural backgrounds, people tend to have prejudices which is common. This also happens to a girl who comes from China. After she came to France, she gradually realized that some foreigners who have never been in China have some fixed idea and impressions on Chinese. For example, her classmates thought she's good at math, she knows Kongfu or even eats dog meat. After hearing it, she doesn't know she should laugh or cry about this. Then she decided to pick up her pen and draw some comics to show those prejudices. Like she said "I made these comics to compare Chinese culture with western culture through everyday life."
Click here to know more about China and more difference between different nations and culture.
1. Chinese Menu VS French Menu
When you enter a Chinese restaurant and look through the menu, you would find out that there is always one photo above every meal's name.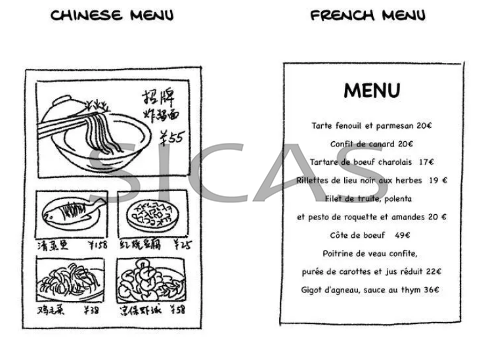 2. Chinese Cutlery VS French Cutlery
What kind of cutlery do you need to eat Chinese food? No forks, no knifes, all you need is one pair of chopsticks.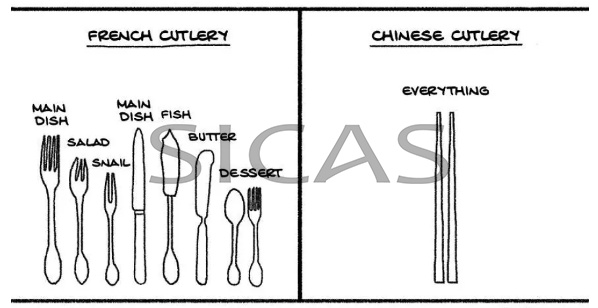 3. All Chinese are good at math?
The answer is no. Actually, lots of students are bad at math when they are in school.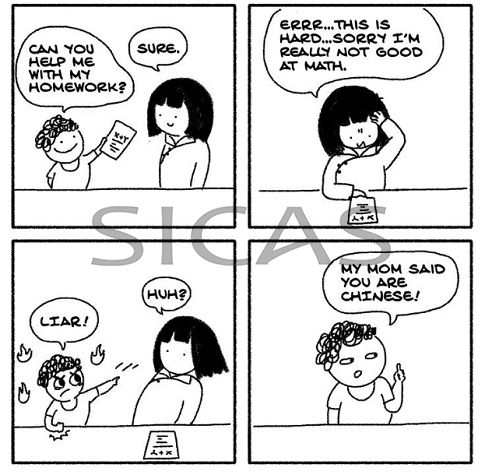 We all live in the same earth. It would be interesting to learn more different cultures. The best way to learn a new language is going to the language-speaking country. If you are interested in China, or Chinese, feel free to ask. If you want to study in China, please contact us for more details. During this special time, its a good chance to study Chinese online.
Contact us
Email: service@sicas.cn
Whatsapp: +86-15318861816