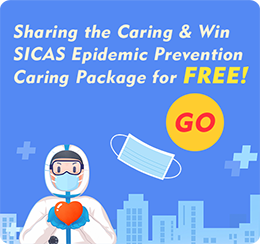 Guide you to study in China
Choose a course to start by Course Search or School Search. Conduct your application in Apply. Check your admission status in Track Progress. Only USD 50, you can apply for up to 7 courses on SICAS accompanied by an opportunity to apply for scholarships worth up to USD 6,500.

Ask your friends join SICAS family, Get your SICAS Epidemic Prevention Caring Package for FREE!