I Got Education Chance As Well As Close Friend Through SICAS
Views:5777 Time:1/22/2018 5:10:44 PM
My name is Donilson Marques, from Mozambique. After I chose SICAS Plus Service Package, all things needed to be done went smoothly with the help of my SICAS adviser Sunny and they even arranged airport pickup together with cozy hotel.
In the third day, thanks to my SICAS care team Ellison and I became good friends. In the way fetching my physical exam result, I told Ellison about my financial difficulty because I didn't have enough RMB and I had only visa card. Ellison spent his whole afternoon with me in the Bank of China, He helped me open a new card and patiently taught me every single step to save and withdraw money with my new card.
When we got back to the China university of Petroleum, he handed me schedule of my class starting in the next day and explain courses to me in details, which made me more anticipated than ever.
These days I found that CUP is the best choice for me so I deeply appreciate my SICAS adviser Sunny' s former suggestion about CUP.
Today is about the one hundredth day in China, it's moving that SICAS adviser Nancy help me solve problems whenever I encounter and SICAS care team Ellison became one of my best friends.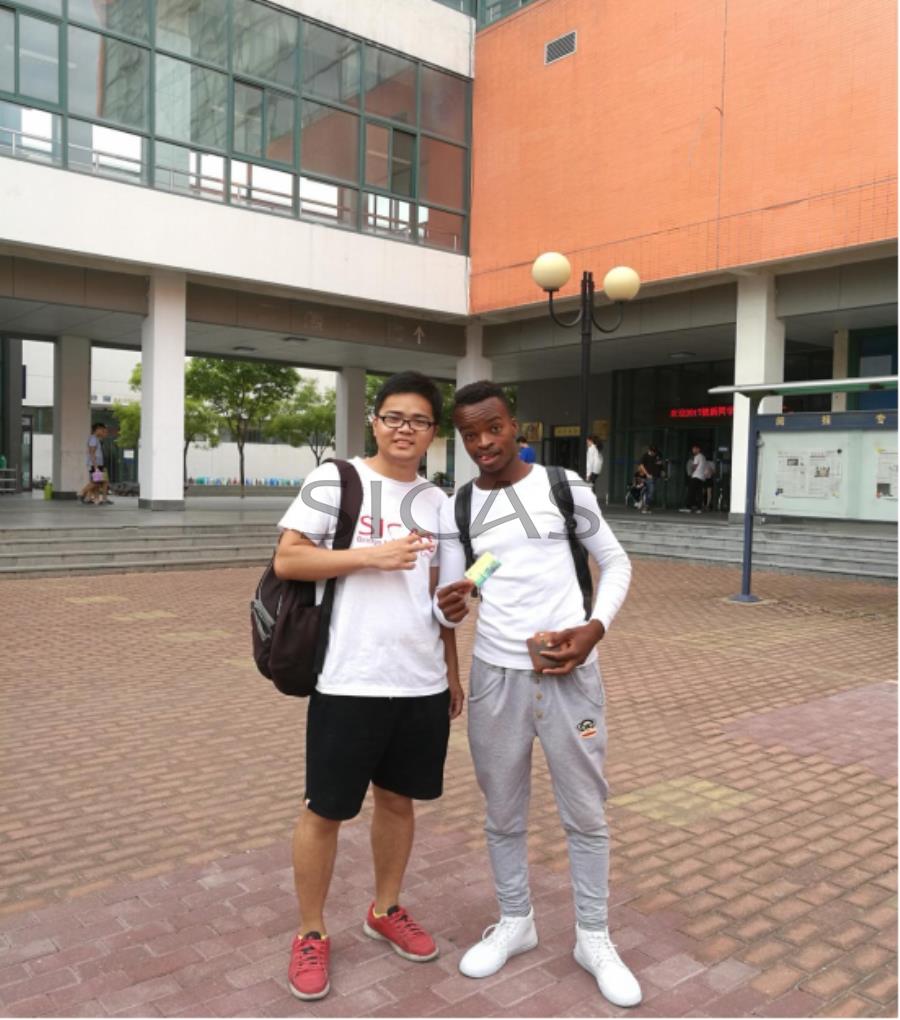 My friend Ellison and I in front of the teaching building