Grateful Letters from Our Students
Views:6540 Time:1/23/2018 5:31:42 PM
A good way to find out what SICAS service is really like is to hear directly from our students. They expressed their gratitude to their adviser who had offered them great help.
Here is what they say:
Peter doesn't know much about Chinese universities and his adviser, Fancy, gives him a lot of information and assisted him to choose a university.
Ms. Zhanglu, CEO of SICAS,
The quality of service given me as a student by SICAS staff is very impressive. My admission advisor is Ms. Fancy, highly supportive. She gives me all the information that I deserve.
I want to pursue PhD degree in Human Resource with emphasizes on Training and Development. I have no university's name in mind that I would want to attend, because I do not know much about the universities in China. I, therefore, asked my admission advisor, Ms. Fancy to assist me choose a university.
She demanded some documents (second degree certificate and transcripts, valid international passport, Curriculum Vitae, personal statement, study plan and three (3) recommendation letters) to enable her decide with me the university to choose.
For her request, I have so far together with my referees submitted almost all that she asked for, except the study plan and a recommendation letter. We will submit these documents to her as soon as possible to enable her take a decision with me on the university to attend before I process the online application form.
Thank you.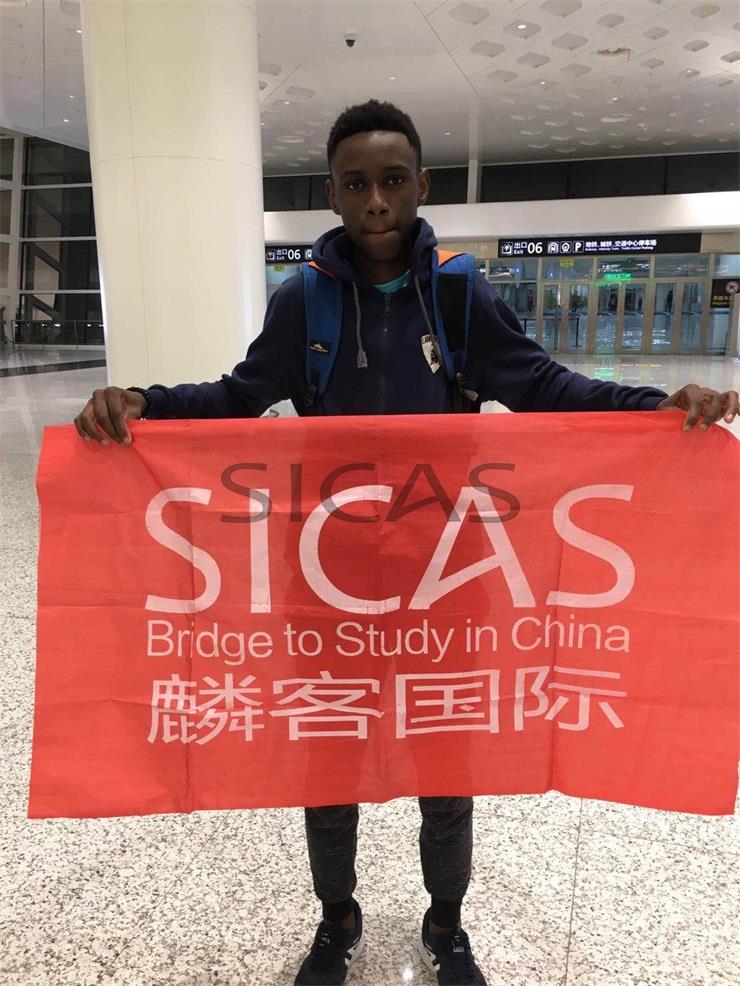 ---
Patrick, a student from Zambia, is helped by Sage. He says his favorite country is China
Am Very Fine Madam And I Also Believe You Are Fine. I Want To Do Clinical Medicine There But I Don't Know The Best University Where I Can Do My Study So I Haven't Chosen The University. And The Person Who Is Helping Me Is Sage And The Last Time I Replied To Is Message Few Days Ago He Have Replied To Me.I Haven't Completed My Online Application Because I Will Get My Result Next Week. So I Will Be Very greatful Madam If You Help Me To Come And Study There, In My Favorite Country--China.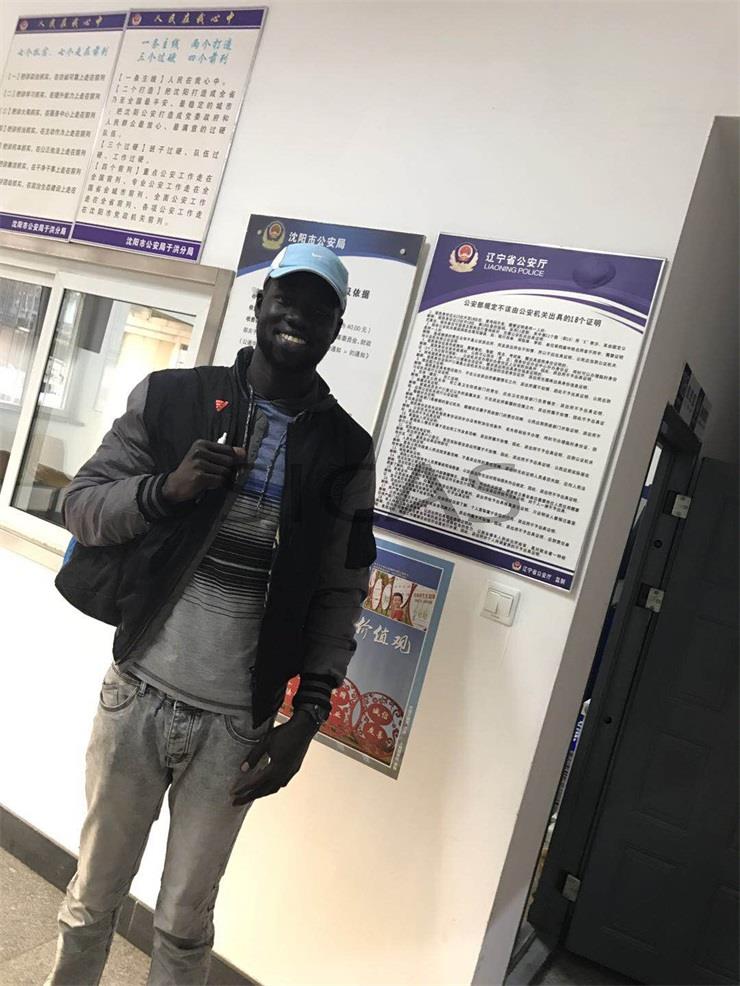 ---
Gabriel, a student from France, has submitted her documents to Wenzhou University with the help of Nick.
Hello,
I chose to learn chinese language training for one year in Wenzhou, for some reasons, and M. Nick Wang helped me, answering so fast and explaining well.
The application is not complete yet, but I sent the documents. Nick told me the university was dealing with March 2017 admission, and I will start in September 2017. So I have to wait a bit.
All the best,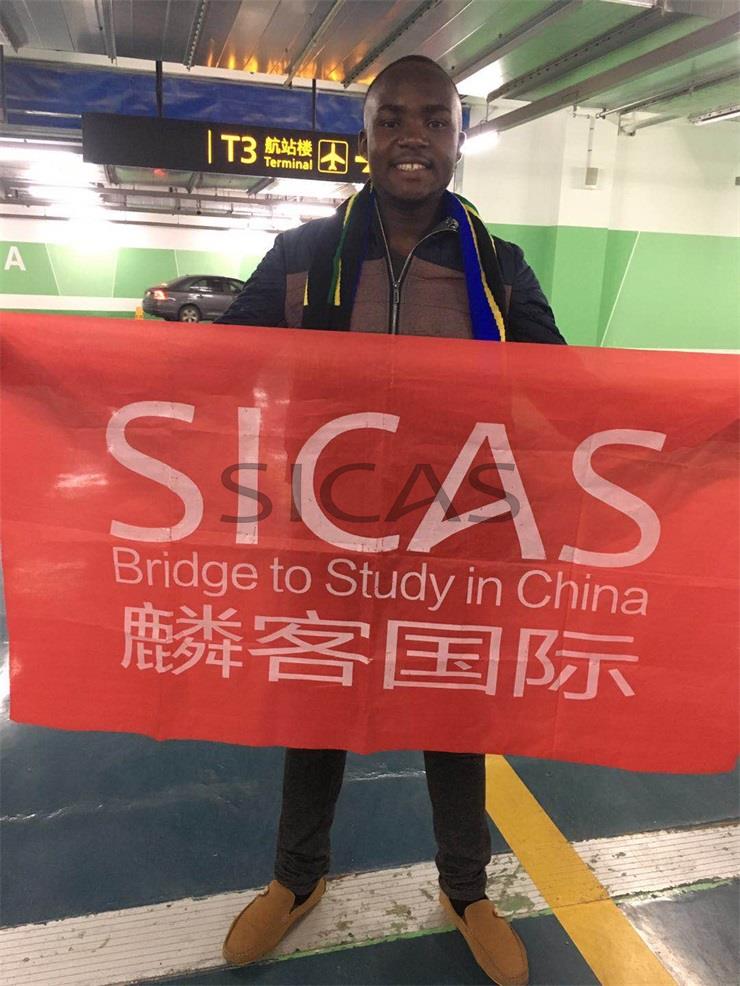 ---
Adviser Jane gives Richard a lot of useful suggestions on which university to choose. Under the help of Jane, Richard has completed all the steps.
I am doing great thank you, l have made my decision on this subject l applied for which is Microelectronics and Science engineering, thanks to your adviser Jane she really helped me through my applications and recommending me to other universities which were a lot better.
I have completed all the steps, and l got my admission notice and l'm now waiting for the visa letter from the University with the help of Jane.
So far everything is going well, if there's any problem l will let you know, l would really like to thank you SICAS for helping me out with my applications, you have really helped me in the way l can not mentione, thank you Ms. Zhanglu.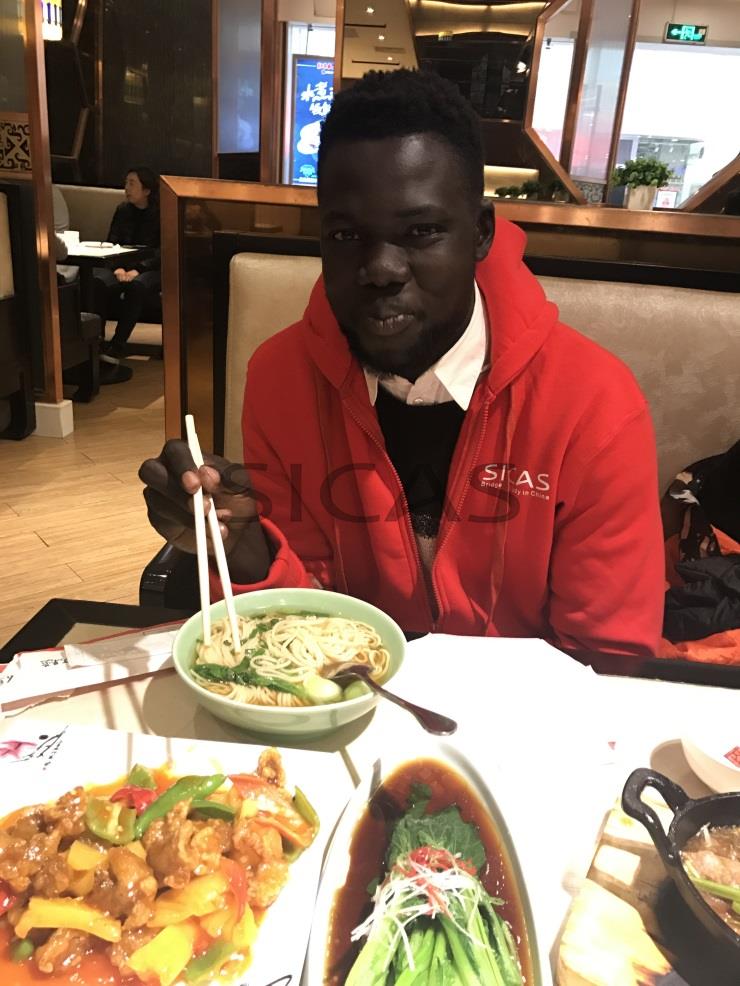 ---
Ishimwe, a student from Rwanda, is grateful for everything Amanda has done for him.
Dear SICAS CEO,
I want to thank you for your services first, u're doing a great job to promote education and culture diversity. I was assisted by Amanda and She did everything she could do to help me.
Sincerely,

Ishimwe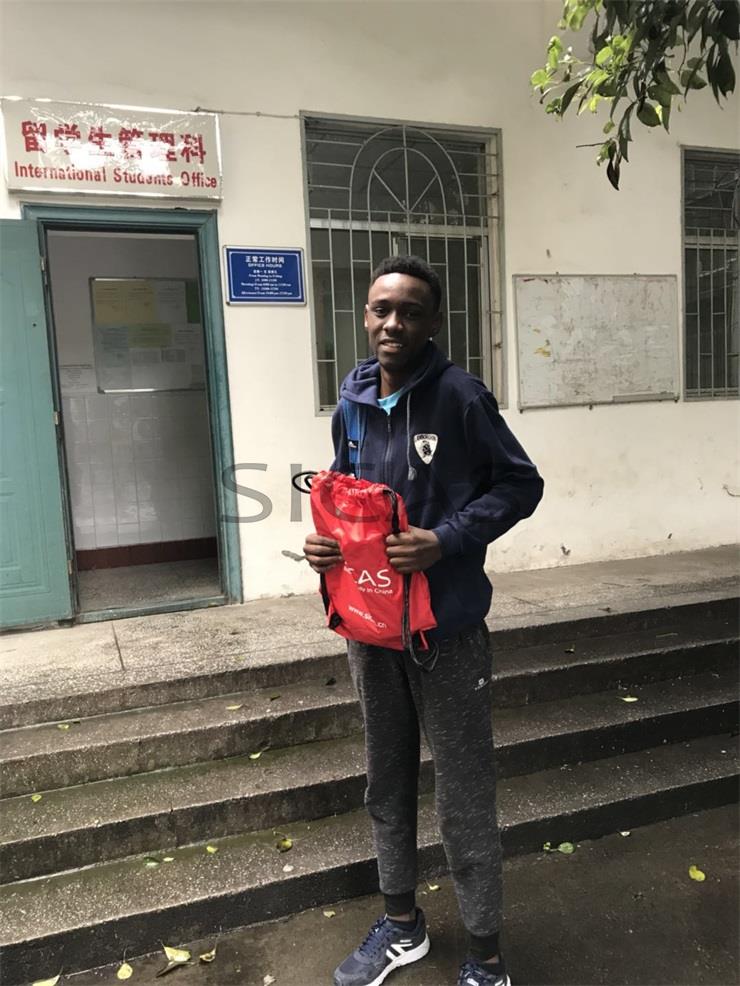 ---
Puleng, a student from Lesotho, is expressing her gratitude to Sandy who helps her in applying to Xuzhou Medical University.
Dear Ms.zhanglu
Am still inthe process but not quite sure about the exact university I would like to apply,am willing to study MBBS, anyway am being helped by Ms.Sandy....she is being nice to me am just wating for my parents to complete my application fees which will be paid end of October.I will also appreciate your help but Ms. sandy is also helping me to apply in Binzhou medical university.
Thanks so very much dear mam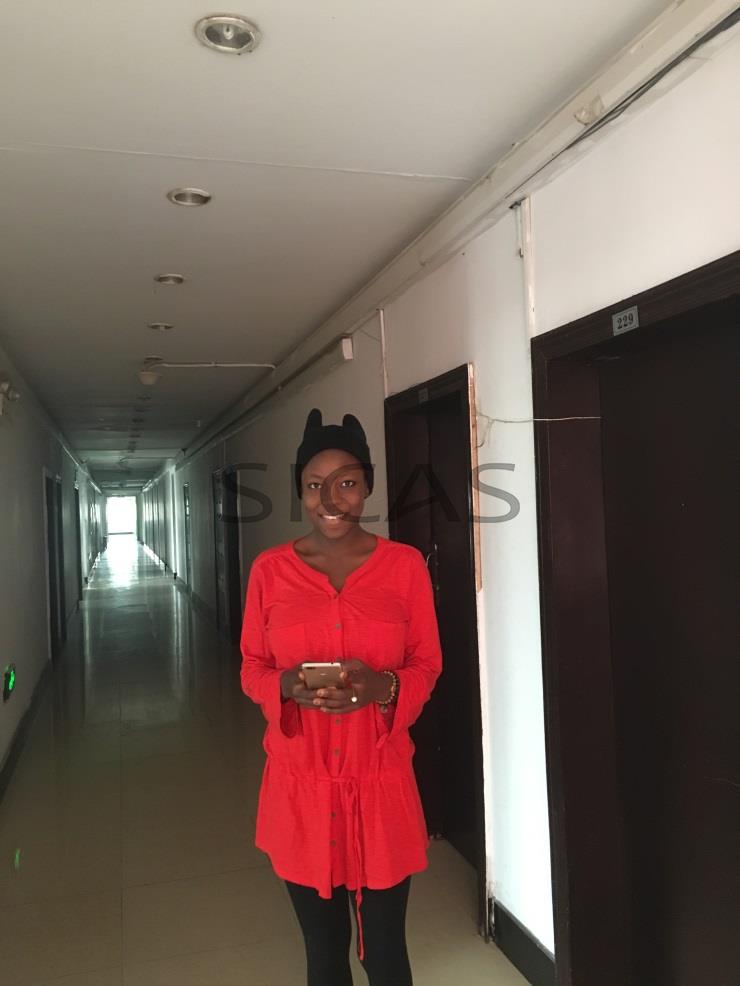 ---
Michael is expressing his gratitude to adviser Jack who has offered him great help.
Good day!
The amazing gentle man Jack is helping me, its been awesome working with him.i really appreciate the effort.
Michael.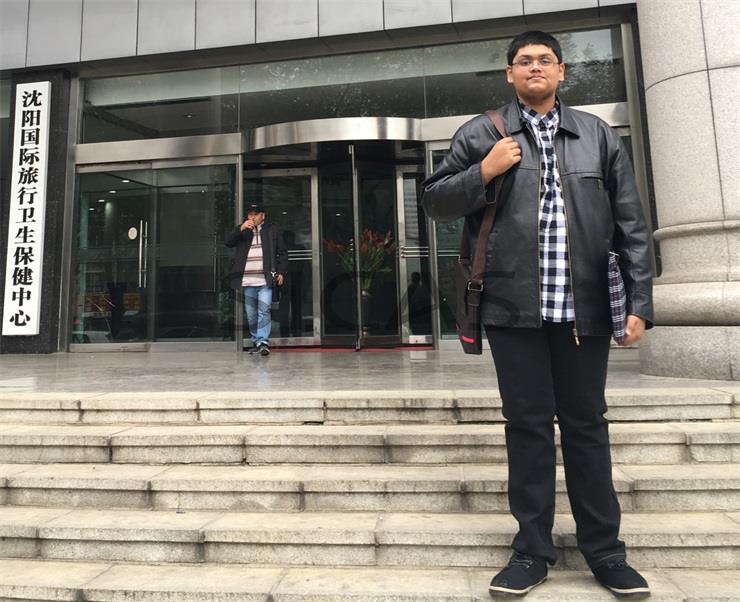 ---
Yvon has submitted his application to Jilin Jianzhu University with the help of Adviser Eric.
Hello Ms Zhanglu. I really appreciate the time and assistance offered me by your staff. My only problem is the application fee which i cannot afford now, i was hoping this money could be paid after i receive admission from the University. Thank you for time.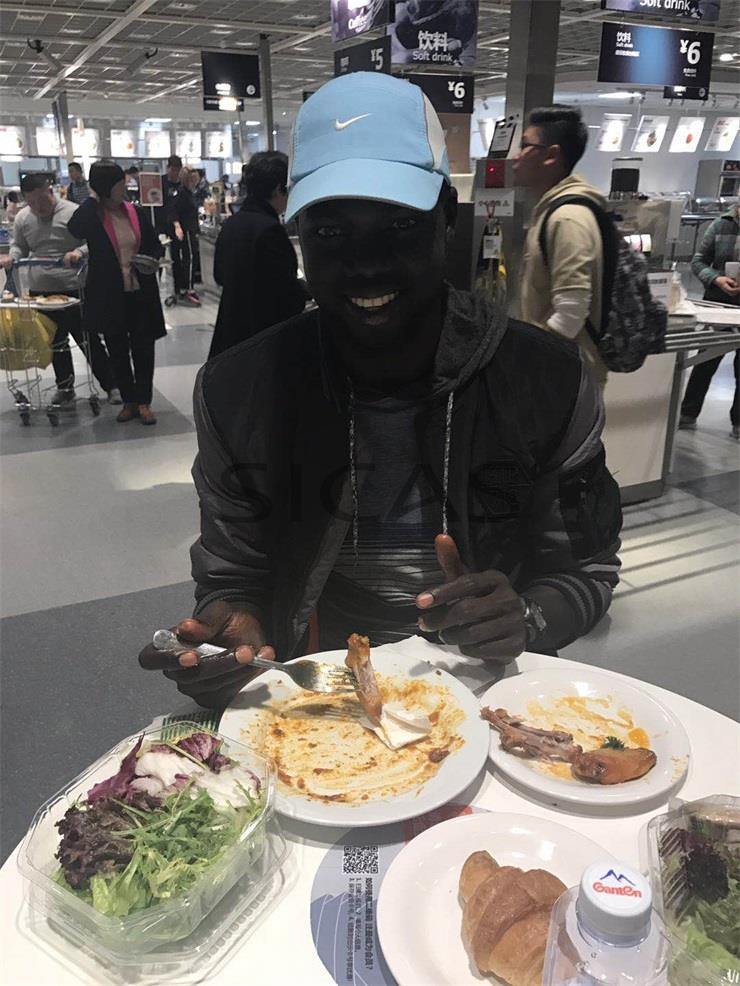 ---
Click here to start your application.
Contact us if you are interested in studying in China
Whatsapp: +86-15318861816
Email: service@sicas.cn
---
Read also:
Students start coming back to Wuhan. The scenery of airing their quilt goes viral.
If Chinese students begin going back to school can international students'return be far behind?
Welcome to Shandong Jiaotong University to Study With Scholarship.
Welcome to Study Metro/ Fast Train Engineering at Shandong Jiaotong University with Scholarship.