SICAS Interview with Mr. Tang Wei -- Vice Dean of Liaoning Shihua University
Views:900 Time:8/12/2020 5:25:15 PM
SICAS –Study In China Admission System is an efficient, accurate and safe authorized online platform to help international students directly get admissions into China universities and colleges. Until now, SICAS has been authorized by more than 600 universities, including Liaoning Shihua University.
On January 18th, 2014, SICAS CEO Ms. Zhanglu and SICAS School Department staff members met with Mr. Tang Wei -- Vice Dean of Liaoning Shihua University, during which he accepted an exclusive SICAS interview.
What follows is a transcript of the conversation which has been slightly condensed, and edited for clarity:
Host: Thanks for your time, Mr. Tang. Could you introduce Liaoning Shihua University to us?

Mr. Tang: Sure, I am gald to. First of all, Liaoning Shihua University, located in Fushun, Liaoning, is a state-owned, non-profit making institution of higher education and the first of its kind across China. For 62 years as of its founding, LSHU has fostered over 50, 000 graduates. Besides, our university has the qualifications for enrolling foreign students and sending students to study abroad.


Host: What about the facilities and equipment in Liaoning Shihua University?

Mr. Tang: Our university enjoys favorable and high-level teaching and research conditions, with over 2,600 pieces of large or medium-sized advanced instruments and equipment. It also has a high-speed campus network which can be connected with over 2,000 work stations and more than 20 multimedia classrooms (seats totaling 5,900) with advanced apparatus.

Host: How many schools in Liaoning Shihua University?

Mr. Tang: Our university now has 11 schools and colleges: School of Petrochemical Technology, School of Mechanical Engineering, School of Information Engineering, School of Science, School of Foreign Studies, School of Humanities, School of Physical Education, Shunhua College, Vocational and Technical College and College of Adult Education. At present,liaoning Shihua University has developed into a multi- disciplinary university with petrochemistry as its distinctive feature, and Engineering, Science, Economics, Management, Literature, Law and Education as major subjects.


Host: Ah, great! What about programs offered at Liaoning Shihua University?

Mr. Tang: Our university has 29 undergraduate majors,10 of which are administered by the state,2 second degree majors and 19 junior degree majors. Moreover, our university has 10 majors which have the qualifications for conferring master's degrees, and 3 fields conferring master's degree of engineering. In the university, the on-job students can also apply for their master's degrees. Our university warmly welcome international students to study English taught International economics & trade and BBA in China


Host: Is there any chances for international exchange?

Mr. Tang: Liaoning Shihua University has developed a good relationship with 12 foreign universities, including Edinburgh University, U.K. and Ufa University of Petroleum Technology, Russia. Over 170 studnets have studied abroad. Many professors all over the world have been invited to be guest professors at the university. Our university recruits overseas students every year and there are nearly 600 overseas students from at present.

Host: Good. Anything else?

Mr. Tang: Life in our niversity will be an unforgettable memory for International students who study in China. We look forward to excellent applicants from around the world to apply for Liaoning Shihua University through SICAS!

Host: Thank you for staying with us, Mr. Tang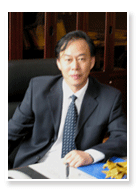 Mr. Tang


Click here to visit Liaoning Shihua University on SICAS
---
Contact Us !!!
Whatsapp: +86-15318861816
Email: service@sicas.cn
---
You may also want to read:Quick test: how much do you know about China?
Study at Liaoning Shihua university.
What courses do Liaoning Shihua university provide?