SICAS Interview with Mr. Li Xiaohong -- President of Wuhan University (WHU)
Views:881 Time:8/12/2020 5:15:59 PM
SICAS –Study In China Admission System is an efficient, accurate and safe authorized online platform to help international students directly get admissions into China universities and colleges. Until now, SICAS has been authorized by more than 600 universities, including Wuhan University.
On February 17th, 2014, SICAS School Department staff member interviewed President of Wuhan University, Mr. Li Xiaohong through telephone.
What follows is a transcript of the conversation which has been slightly condensed, and edited for clarity.
Host: Mr. Li, thanks for your time. First of all, Could you please give us a brief introduction of Wuhan University

?
Mr, Li: Of course. Wuhan University (WHU) is a comprehensive and key national university directly under the administration of the Ministry of Education. It is also one of the "211 Project" and "985 Project"universities with full support in the construction and development from the central and local government of China.
Host: As we know, Wuhan University is famous for International students education. Could you give us more introduc
tion
?
Mr, Li: Sure. Wuhan University takes a lead in enrolling international students in China since the 1950s. Our university has recruited and trained more than 2,000 foreign students coming from more than 109 different countries and regions every year. All the students have received systematic training and a substantial part of them have earned Bachelor, Master or Doctoral Degree. Our university also provides a special Bachelor of Arts program called the Chinese Language for International Students.
Host: If I were a international student. What course can I choose

?
Mr, Li: You can choose your favorite course among a large number of disciplines including Bachelor of Medicine, Bachelor of Surgery (MBBS in English), Preventive Medicine, Electronic Commerce, Software Engineering, International Economy and Trade and so on. You will find it a good choice to study there.
Host: Wow. Thanks. Anything else?
Mr, Li: The College of Foreign Students Education of Wuhan University is a dedicated school for foreign students' enrollment, administration and management, as well as the Chinese language teaching and training. It is also one of the few centers for HSK examination and for the qualification examination for the teachers teaching Chinese language to foreigners in China. The college, with abundant teaching resources and quality teaching and scientific research strength, has 31 teachers giving Chinese language courses to foreigners. Among them, 14 are professors or associate professors, 6 are the members of the World Chinese Language Society for Foreigners, and 31 are the members of China Chinese Language Society for Foreigners.
Host: Great! we appreciate your time with us today, Mr. Li.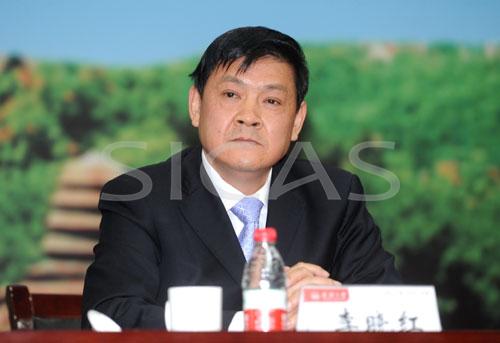 President of Wuhan University, Mr. Li Xiaohong
Click here to visit Wuhan University on SICAS.

---
Contact Us !!!
Whatsapp: +86-15318861816
Email: service@sicas.cn
---
You may also want to read:
SICAS reporter interviewed WHU student,Sembi.

I want to study in China with scholarship.