International Student from Zimbabwe Wants to Say Thank You to SICAS
Views:536 Time:9/15/2020 4:54:41 PM
Thandolwenkosi Masina who comes from Zimbabwe wants to say thank you to SICAS.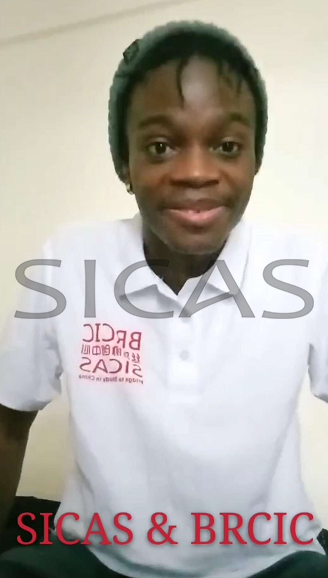 Thandolwenkosi Masina studied fundation course at BRCIC ( Belt & Road Collaborative Innovation College). After graduation, he went to China University Of Petroleum to study further.
First, he wants to thank SICAS for helping him get the admission letter and scholarship so that he can study in China.
Second, he mentions that the airport pick-up service is perfect, especially for those students who can't speak Chinese. He shows his gratitude to SICAS (Study In China Admission System).
Click here to watch full video.
---
Contact us if you are interested in studying in China
Whatsapp: +86-15318861816
Email: service@sicas.cn
---
Read also:
SICAS Students Stories After Arrive in China.
International students' colourful life in China.
International students' experience with SICAS.
Thank You Letter from A Nigeria Mom.