Hand in Hand, Congo and China
Views:937 Time:8/27/2020 2:36:07 PM
Babingui Tambour from Congo released an original French song Hand in Hand Congo China(Main dans la main Congo Chine), which is composed by China and Congo. It brings positive energy to the people in both nations.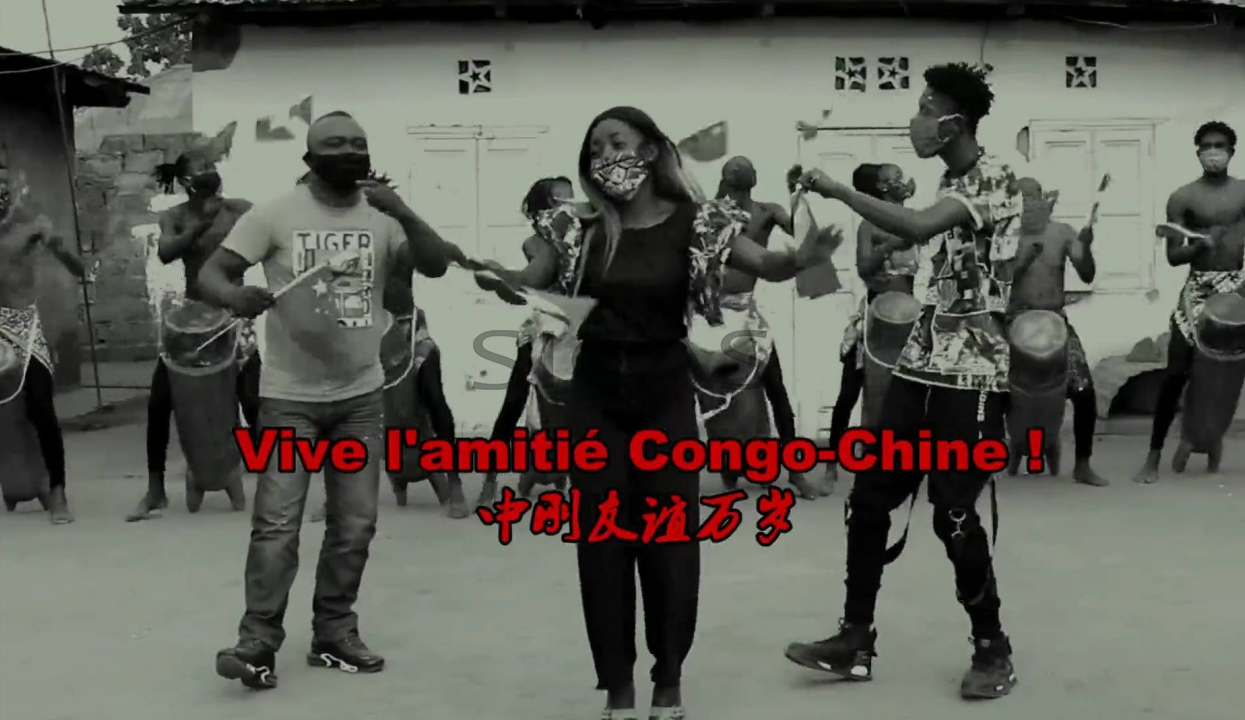 The lyrics and the translation versions are as following:
La pandémie ne sera vaincue que quand nous serons unis.
只有团结 才能战胜疫情
Main dans la main, chers amis (/Congo Chine),
亲爱的朋友(/中国与刚果) 携手同行
la victoire n'est pas loin d'ici.
胜利并不是远景
Un avenir envisageable, une amitié inébranlable,
未来可期牢不可破的友谊
PEACE AND LOVE (/le Congo et la Chine),
爱与和平(/中国和刚果一起)
rien n'est insurmontable.
没有不能克服的难题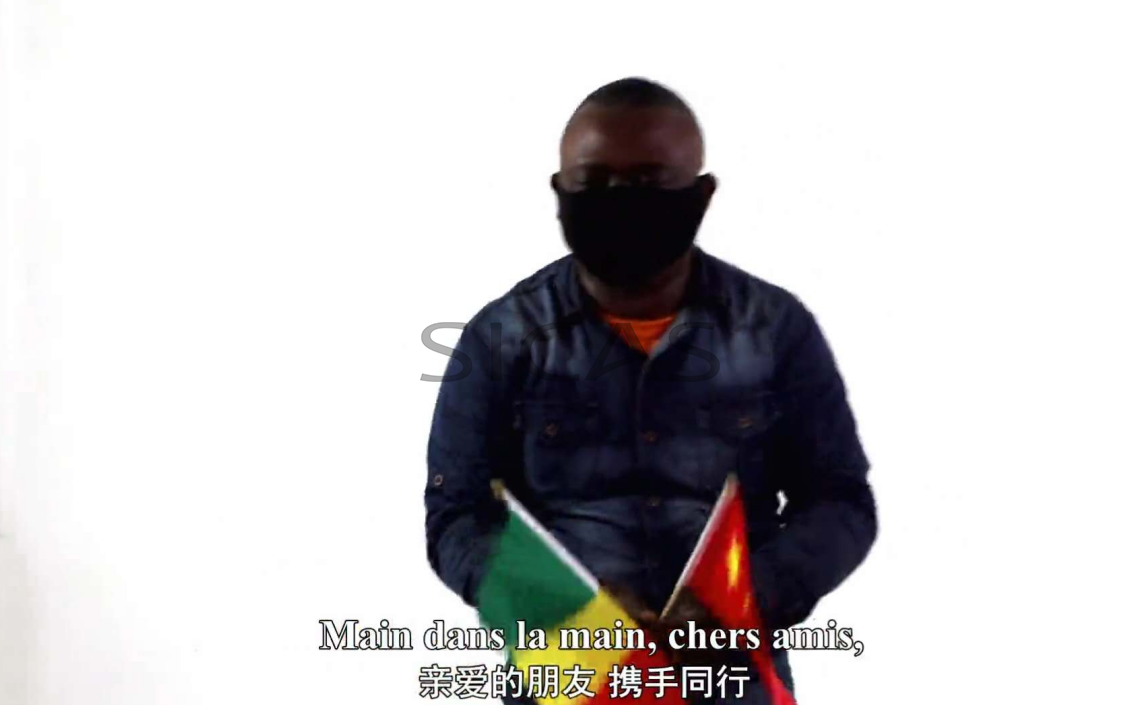 Vu le virus sans frontière, faut les mesures barrières,
疫情传播无国界 防控措施不可缺
Soyons prudents ! Le monde n'est plus comme hier.
提高警戒 世界已不同从前
Menons un combat dont nous sommes fiers.
扬起英勇抗疫的硝烟
À l'édifice, on apporte chacun sa pierre.
人人都要出力做贡献
Face à la crise sanitaire, soyons tous solidaires.
面对危机 要团结
Faut agir comme sœurs et frères pour enrayer ce fléau qui n'est pas imaginaire, au lieu de désigner des boucs émissaires.
如姐妹兄弟战胜这个并非假想的公敌而不是搞甩锅推责的把戏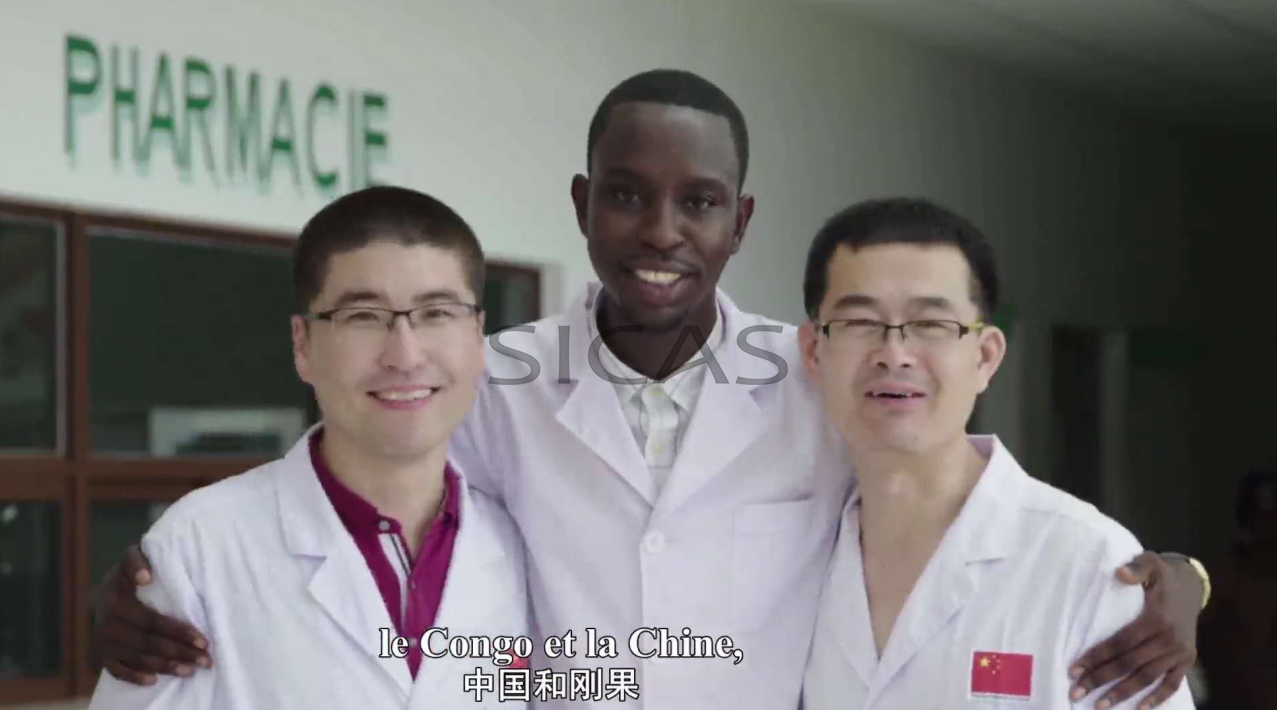 C'est pas bon de diaboliser une certaine nation.
将某国妖魔化实在不厚道
Faut dire non à toutes ces formes de diffamation.
杜绝一切诽谤造谣
Que ce monde n'ait plus de stigmatisation.
愿这个世界不再受污名化侵扰
En fin de compte, le remède c'est la coopération.
毕竟合作才是应对之道
Méfions-nous des semeurs de polémiques.
谨防煽动论战离间
Le plus fou, c'est le virus politique.
政治病毒更加危险
Épargnons-nous des préjugés idéologiques.
摈弃意识形态偏见
Je dis avant tout « vive l'amitié Chine-Afrique ! »
中非友好永远不变
On dit que les vrais amis se reconnaissent dans le malheur.
常言道真情在患难中凸显
Marchons main dans la main sans aucune peur.
无所畏惧 携手向前
La sincérité l'emportera sur toutes les rumeurs,
真诚会战胜所有蜚语流言
quand cet élan de solidarité vient du fond du cœur.
因为团结的力量来自心间
Quand la Covid fait rage, faut plus de courage.
面对疫情强敌要拿出更大的勇气
Un seul doigt ne peut pas laver le visage.
独木不成林 齐心得胜利
Le Congo et la Chine ouvrent une nouvelle page, une communauté de destin raffermie davantage.
中刚合作新的一页开启 构建更加紧密的命运共同体
Source:mimifr
---
Contact us if you are interested in studying in China
Whatsapp: +86-15318861816
Email: service@sicas.cn
---
Read also:
International students colourful life in China.

International Students from Wenzhou Medical University Got Awards for Their Excellent Programs.
How to apply Chinese universities.
Study chinese online, anytime & anywhere.