International Students from Wenzhou Medical University Got Awards for Their Excellent Programs
Views:624 Time:8/26/2020 2:35:10 PM
International students from Wenzhou Medical University won lots of awards in the sixth Zhejiang College Students' 'Internet Plus' Innovation and Entrepreneurship Competition.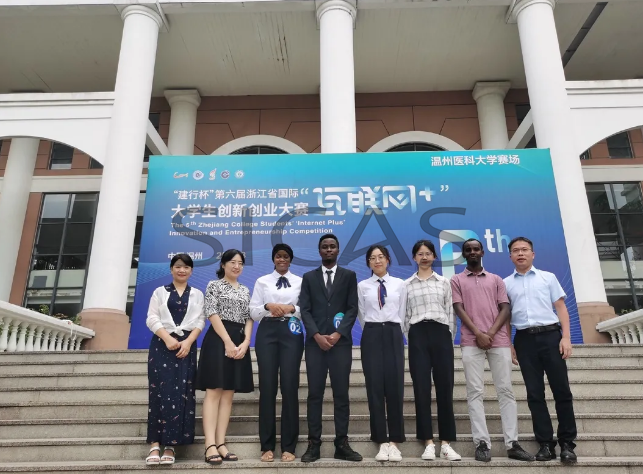 Program:Movable scavenger——Portable VSD device with precise press control
College:International education college
Group members:KYARA BRIGHTSON IRENEO, ADAN IBRAHIM HAIBAN, BALKISSOU SEEBO SAIBOU, Zhou Qianya,Wu Yanhong
Mentors:Cai Fuman, Kongjie, Jiang Sisi
Introduction:This series of devices are suitable for the following situations:①The old who have difficulties in expectoration; ②Baby spitting milk; ③laryngeal, airway obstruction; ④Eat wrong pills, toxic food; ⑤Wound healing of traumatic soft wounds and chronic infections; ⑥Transfer between different public places or transportation while still in need of vacuum sealing drainage.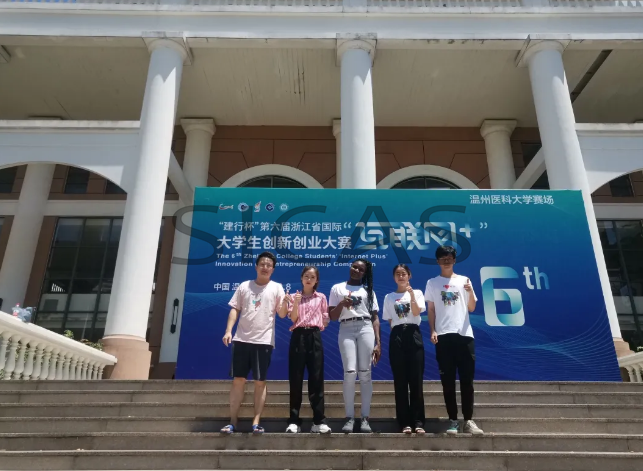 Program: Medical community with shared future for mankind ——A platform to share medical information
College: International education college
Group members:ABAM MIRACLE NFAWAMI, GREEN CARMEN,LAHRIZI RANIA, Wangdie, Zhu Junchang,MEYER KAYLI, AISHA MUHAMMAD, NYAMWAGA SAMWEL DOMINICK, RUSAGANYA SOPHIA SHABAN, EZEKIEL ODINAKA CASSANDRA
Mentors:Liu Bojing, Sunlei, Luqian
Introduction:This program aims to build a platform to share medical information through collecting and researching data from the third world countries. Thus, those who need help would get more accurate information. Meanwhile, the platform contributes to the effectiveness and pertinence of medical staff. The team has already done research focusing on epidemic in 16 third world countries. 5 out of 16 nations are choose to be provided with volunteers. For now, medical team has already started providing professional medical help to Burundi and Bahrain. They effectively prevented the spreading of epidemic in two countries.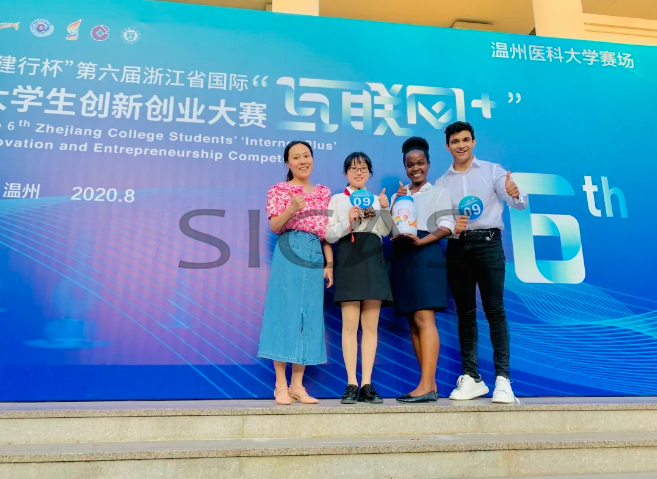 Program:Alpha&Omega Nutripowder——The first nutripowder in the whole world designed for African children with malnutrition
College: International education college
Group members:Brett Lyndall Singh, Carmen Greene, Clarisse Manishimwe, Wei Yongkang, Yuanchen, Thuto Pius Tsooana, Akayore Veronica, Confidence Dordoe, Ashleigh Tinotenda Chitakunye, Tatsipie Madjo Ryne Lenora, David Wepia Selorm Songotu
Mentors:Xie Jianwei, Yang Changwei
Introduction:Alpha&Omega Nutripowder is the first nutripowder in the whole world designed for African children with malnutrition. The team aims to solve malnutrition problems for African children and provide better living conditions and quality. Our team did research on African children's nutrition conditions in and developed a special formula-- adding special nutrition element "Lactooligosaccharides sialate". We are going to cooperate with many African governments and local hospitals in increasing influence through combining online and offline selling ways. One Belt, One Road brings Chinese wisdom to Africa. Alpha&Omega Nutripowder secure every African children grow up healthily.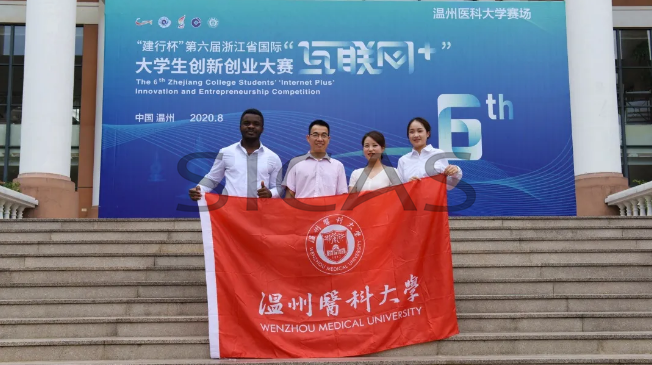 Program:Creating global Noah's Arc online.
College: International education college
Group members:AKUETTEH PERCY DAVID PAPA, Lin Linglong, AKITI STEPHEN, Wang Lingbo, BISHNU GAUTAM, Kendrick Hii, TSOOANA THUTO PIUS
Mentors:Zhou Tieli, Jin Weiqiong, Xuwei
Introduction:Life-on-line emergency aid training center consists of volunteers from countries along the Belt and road. The core of the program are five public service and three major products. Wenzhou Medical university is regarded as the headquarter, countries along One Belt, One Road are regarded as branches. The five public services consists of Emergency aid classes, Emergency skills training, Drill, Building health education school and Helping community make health documents. In order to provide better training, our team develops a emergency aid kit, Cardiopulmonary resuscitation integrated automatic device and portable CPR training machine.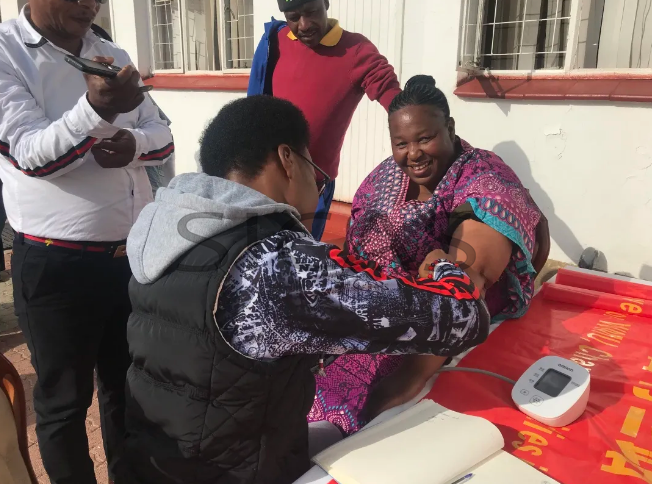 Program: "Medicine along One Belt, One Road" Medical public service program
College: International education college
Group members:GAUTAM BISHNU, Ding Shiyun, Ying Zeli
Mentors:Wang Xiaoshang, Yehao, Luqian
Introduction:"Our program is a medical public service program which aims to provide medicalinformation lecture, medical skills training and professional medical aid to the third world countries along One Belt, One Road and poor districts. With the help of Wenzhou medical university and the students and teachers from the school, we try to help strengthen the health consciousness and improve health condidtion.
Source: Wenzhou Medical Univeristy wechat official account
---
Contact us if you want to study in China:
Whatsapp: +86-15318861816
Email: service@sicas.cn
---
Read also:
International students colourful life in China.
Study at Wenzhou Medical University.