An Interview with International Student from Ghana Studying at Northwest Normal University
Views:918 Time:8/15/2020 2:06:15 PM
In recent years, with the accelerated pace of the school's international education, more and more international students chose to study in China. They have become a beautiful scene of the Chinese universities.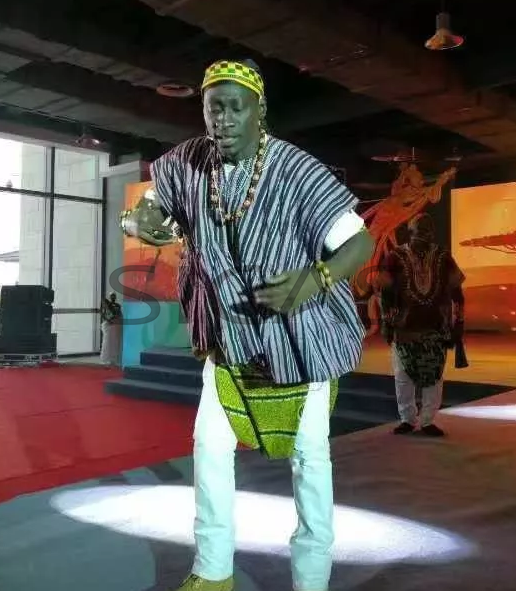 (Today's interviewee: Ata,an African student from Ghana who is now studying at Northwest Normal University.)
Reporter:Please introduce yourself first.
Ata:My name is Ata. I come from Cofrituya, Ghana. I graduated from Ghana university which is the best in my country.First, I went to Lanzhou and studied Chinese for one year. And then I was accepted by Northwest Normal University. My major is Public management.
Reporter:Tell us about your hobbies.
Ata: Well, I like running, playing football and travelling in China.
Reporter:Where have you been? Which is your favourite city?
Ata: I have visited Dunhuang, Jiayuguan, Gangu and Gaolan, also I went to Beijing, Shanghai, Shenzhen and Guangzhuang. My favorite place is Shanghai. Because there are many foreigners and many Chinese speak great English. Over there, I could make lots of friends. The environment in Shanghai is wonderful. There are lots of amazing and unique buildings. As for Shenzheng, I think the development of electrical products is very fast. There are many interesting places in Gansu. For example, I went to Mogao Grottoes and climbed the Great Wall. The elephant mountain in Gansu is very beautiful. I think every travel means something to me. Thats why I like traveling. When I was a freshman, I took part in the sport meeting at school, and took a second place in 800 meters racing.
Reporter:How's getting along with your classmates?
Ata: We really get along with each other. They usually ask me out to eat together. They really like me. We are good friends.
Reporter:Which teacher has the deepest influence on you?
Ata: I think in our department, every teacher is very excellent,especially my mentor Mr Zuo.
Reporter:What do you think about the life in Lanzhou?
Ata:I think the meal is really cheap here. I like beef noodles, rice, chicken meat and veges.Also the clothes is cheap. The expense here is low. Thats one reason I chose to study in Lanzhou.
Reporter:Are you used to live here?
Ata: The weather here is too different from my country. The winter here is too cold, and the summer here is too hot. In my hometown, we only have two seasons: dry season and wet season. But I do like summer here, cause I don't like feeling cold.
Reporter:What's your future plan?
Ata: After graduation, I plan to do my phd in mainland China or Hongkong.Iwant to further my study in public management. For now, I have finished my paper and I have already handed to my mentor.
Reporter:What impressed you most at university?
Ata: My mentor really helped me a lot, I am very grateful.Last year I and my friend went to Dunhuang to show our culture. We wore our own clothes and performed with our instruments. I think its very interesting.
Source: Northwest Normal University official wechat account.
---
Do you also want to study in China? Contact us to get help.
Whatsapp: +86-15318861816
Email: service@sicas.cn
---
You may also want to read:
An interview with five African student representitives from Peking University.
How to apply Chinese universities?
How can I study Chinese without going to China?
I want to study at Northwest Normal University.