From Soap Opera to the Operating Theater
Views:604 Time:9/4/2018 10:45:07 AM
A beautiful face that flickered across a television screen seven years ago helped put a young African student on the road to becoming a health professional in China.
To some people, spending hours watching television soap operas may seem like a serious waste of time, but by doing just that, Gerard Nkengurutse has not only enriched his own life, but now has the tools to help to save other people's lives, too.
Nkengurutse arrived in China as a 21-year-old eight years ago, barely able to speak Chinese and knowing little about the country beyond an expansive knowledge of kung fu, picked up as a fan of the martial art when he was a boy in his home country of Burundi.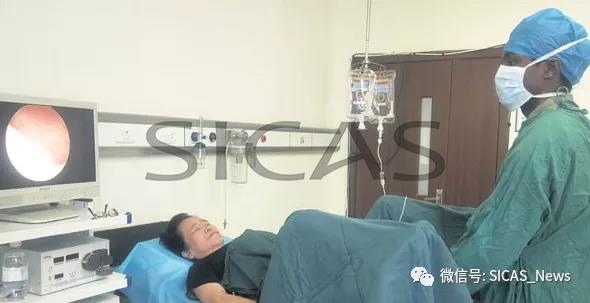 Gerard Nkengurutse examines a patient for bladder cancer at the Second Affiliated Hospital of Dalian Medical University in August. Photos Provided to China Daily
In 2010, the Burundian government awarded him a scholarship that would take him to China a year later to study at Dalian Medical University. Medicine can be a daunting field of study even for someone fluent in the language used to dispense knowledge, so Nkengurutse knew he faced a monumental challenge.
Before beginning medical studies in Dalian that would take five years to complete, he was required to study Chinese at Shandong University in Jinan, the capital of Shandong province, for a year.
"I thought that one way of trying to get on top of Chinese would be to watch a lot of TV," Nkengurutse says.
Late one cold night seven years ago, Nkengurutse turned on the TV to kill time before going to sleep. A beautiful face on the screen caught his eye, and he began to watch the program, a series called Qing Shenshen Yu Mengmeng (Romance in the Rain).
"I'd watched various Chinese TV channels before, but I had never seen anyone as beautiful as the actress Zhao Wei before," he says.
Qing Shenshen Yu Mengmeng, which is highly popular throughout China, opened the door to a wonderful new world for Nkengurutse, one that led to many other TV series that gave him the tools to understand and speak Mandarin. Before long, he found that he was being able to engage in reasonably fluent conversation with his Chinese friends.
Superior language skills not only helped him as he pored over highly technical Chinese textbooks to get good grades in tests, but also gave him the ability and confidence to enter Chinese public speaking competitions.
In June, he came third in a Chinese speech contest for foreign college students organized by the Department of Education in Liaoning province after previously being chosen to compete with other non-Chinese on the TV show Chinese Bridge on China Central Television.
His language talents became clear as he recited some of his favorite classical Chinese poems, such as Prelude to Water Melody by the Song Dynasty (420-479) poet Su Shi.
Because Nkengurutse was so proficient in his new language, he was allowed to attend classes taught in Chinese and performed well on examinations.
"Language is the most important thing for anyone who wants to integrate into a local community," he says.
However, his medical studies in China have been far from plain sailing, requiring absolute dedication and discipline. Before he can even think about learning a single chapter from a Chinese textbook, he says, he has to prepare for several hours in advance.
"Nkengurutse is a really diligent student," says Ren Ran, a professor at Dalian Medical University who taught him for three years.
"He gets up early without fail and is there sitting at the front of the classroom before teachers and other students arrive."
On Aug 18, Nkengurutse was selected as a representative of African medical students in China and gave a speech during a high-level meeting in Beijing on collaboration between China and Africa on health matters.
Another of those who took part in the meeting, Djakpo Dodji Kossi, arrived in China several years ago with knowledge of Chinese that was as scant as Nkengurutse's.
"I was at home (in Togo) one day and saw a TV program about China and Africa working together in different fields. It said there was great demand for Africans who could speak Chinese."
He discussed the matter with his father, who told him that if he wanted to learn Chinese, he needed to go to China.
"The other thing was that I was aware of China's fast pace and wanted to see and experience a culture totally different from ours."
A year later, he enrolled in a bachelor of medicine and bachelor of surgery course at Wuhan University in Central China's Hubei province.
One of Nkengurutse's classmates, Nasra Mohamoud Ali, from Somalia, says she came to China because of the country's leading role in medicine, believing that by studying in the country, she could realize her dream of becoming a doctor and helping her compatriots.
"I decided to be a doctor, specifically a gynecologist, when I was in high school. Most of the doctors in my country are male, and female patients find it hard to talk to them and discuss their problems."
There are now more than 60,000 African students in China, a twenty-fold increase in the number from 13 years ago, making it the second most popular destination for African students studying abroad, after France, which hosts more than 95,000 students.
This great increase in students from Africa can be explained in part by the Chinese government's focus on helping Africa develop its medical education.
China has promised financial and political support for African education at China-Africa Cooperation summits, the first of which was held in 2000. And since 2006, China has awarded scholarships to Africans traveling to China to study. At the summit in 2015, China pledged to provide 30,000 scholarships to African students by this year.
Those figures are also testimony to the fact that an increasing number of Africans are traveling to China to study science, engineering and medicine.
"We had just eight African students in our school in 2006, but 558 last year," says Lei Haixin, executive associate dean of the International Education College at Dalian Medical University.
"Most are studying for a bachelor of medicine or bachelor of surgery degree. Once they have studied for four or five years, they can do internships in local hospitals."
It is not just China's abundance of medical studies resources that attract students to the country, but its culture as well.
Nkengurutse says his interest in kung fu as a boy profoundly influenced him.
"A lot of Chinese kung fu movies have been released in Burundi and boys love them. In fact, before I came to China, I thought all Chinese people could do kung fu.
"I'm really into Chinese culture. For example, The Art of War is one of my favorite books. The strategies the book talks about are incredibly interesting, even if they are a little difficult to apply in real life."
Four years after Nkengurutse began a one-year internship at the First Affiliated Hospital of Dalian Medical University, he says he can diagnose patients or ask about their medical history in fluent Chinese.
"It's incredibly important for a doctor to be able to communicate well to be able to treat patients correctly. A lot of foreign students here just don't understand that and are reluctant to talk to patients because they lack confidence in their Chinese."
Nkengurutse, now a postgraduate student at Dalian Medical University, says that after his education in China is completed, he may work as a doctor in a hospital for several years before returning to Burundi to "give something back to its people".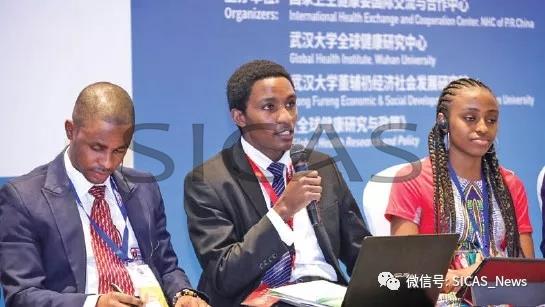 Gerard Nkengurutse gives a speech during a highlevel meeting in Beijing on collaboration between China and Africa on health personnel training on Aug 18.
Source: China Daily
Click here to check the Handbook to Apply 2019 MBBS Course Taught in English
Why Choose DMU
1. Ministry of Education (MOE) approved Government Model University for foreign student education.
2. Clinical Medicine ranks in ESI top 1%, 13 years experience of MBBS program in English.
3. Recognized and approved by WHO, Faimer, General Medical Council (GMC), New Zealand Medical Council, Thailand Medical Council, Pakistan Medical and Dental Council (PMDC), India Medical Council, Mauritius Medical Council, Ghana Medical Council, Sri Lanka Medical Council, Maldives Medical Council, South Africa Medical Council .
4. Three affiliated hospitals with more than 6,000 beds.
5. Faculty recruited from top universities and institutes
-- Faculty recruited from Harvard Medical School, M.D. Anderson Cancer Center, John Hopkins University, etc.
-- Collaboration with over 100 universities and institutes all over the world
6. Scholarships at different levels
-- Chinese government scholarship
-- Liaoning government scholarship
-- Dalian municipal scholarship
-- University scholarship
7. A university with diverse cultures
-- More than 1,100 international students
-- Over 110 countries students studied here
8. Dean with international perspective and vision
Dean of IEC studied/worked in
-- Harvard Medical School, US
-- Germany Cancer Research Center
-- University of Southampton, UK
-- Karolinska Institute, Sweden
9. Opportunity of training and working in famous companies
-- Neusoft
-- Mindray
10. International city, beautiful campus and comfortable dorm
-- Top five most pretty campuses in China
-- Campus with its own coastline
-- Dalian is famous for tourism
-- Comfortable climate
-- convenient living, wifi, hot water, attached bathroom, public kitchen, laundrary
English Taught Courses at DMU
Clinical Medicine (MBBS)
Stomatology (BDS)
Nursing
Pharmacy
Biotechnology
Oral Medicine
Medical Imaging
Public Health
Anaesthesiology
Medical Laboratory Science
Laboratory Medical Science
Public Administration
Campus Scenery of DMU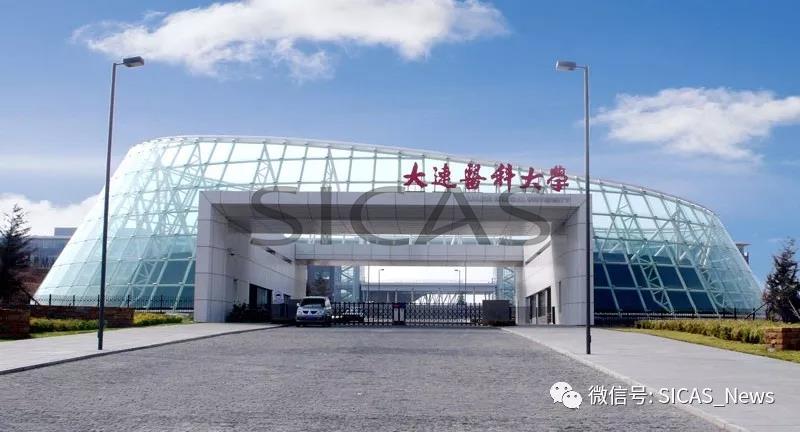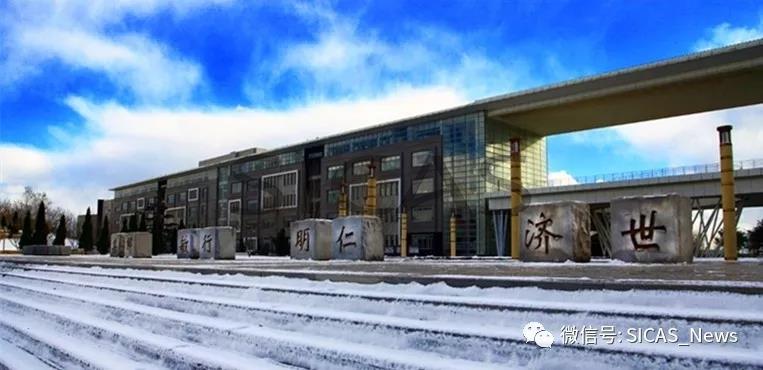 Students in DMU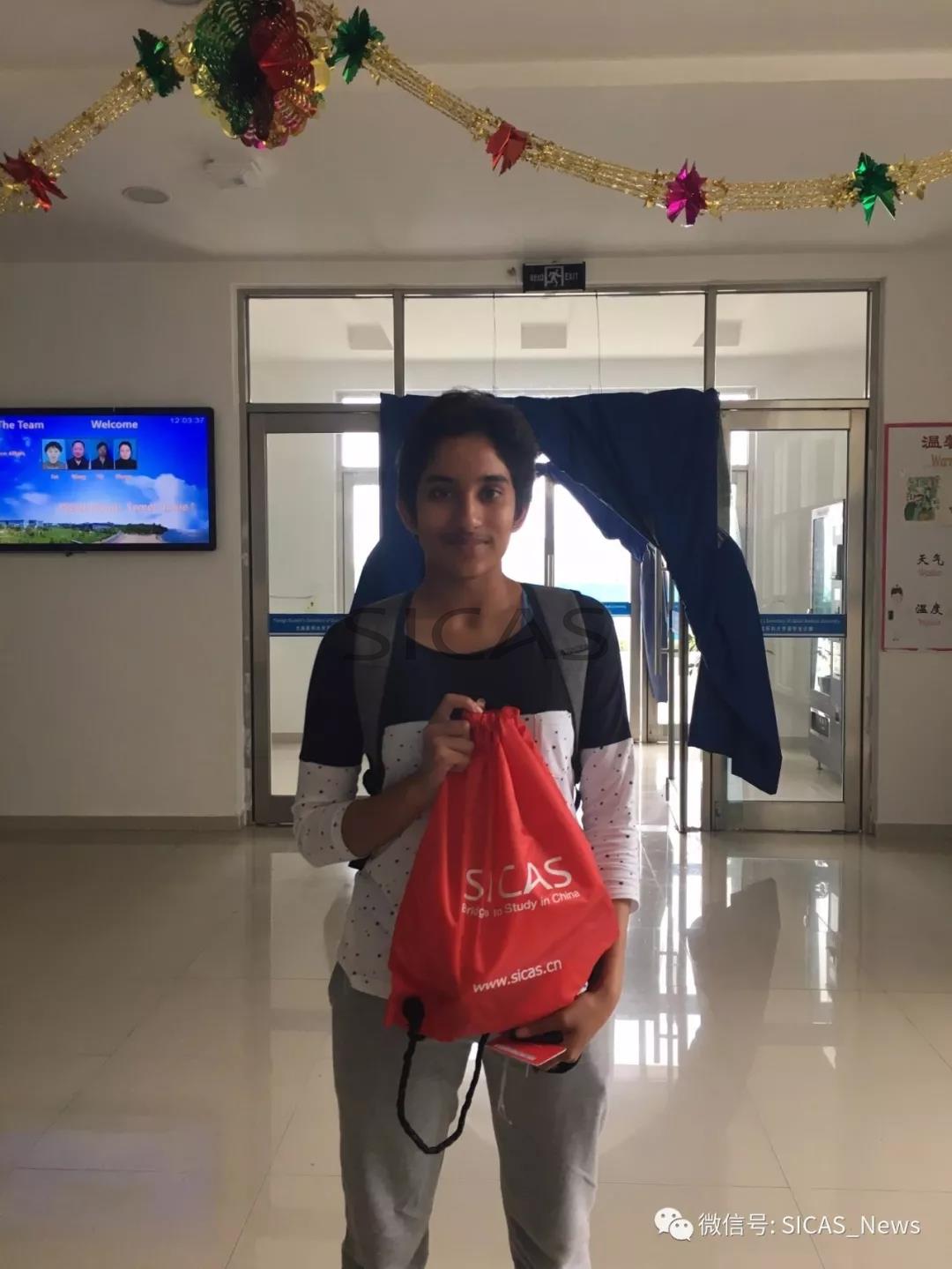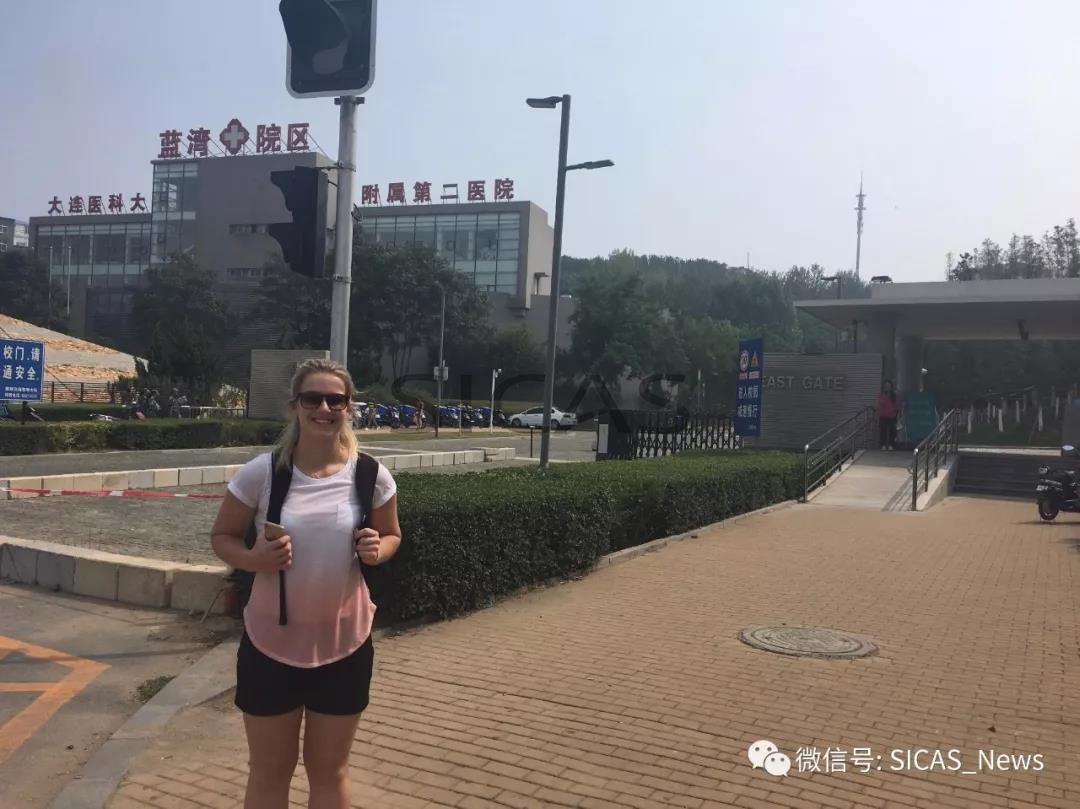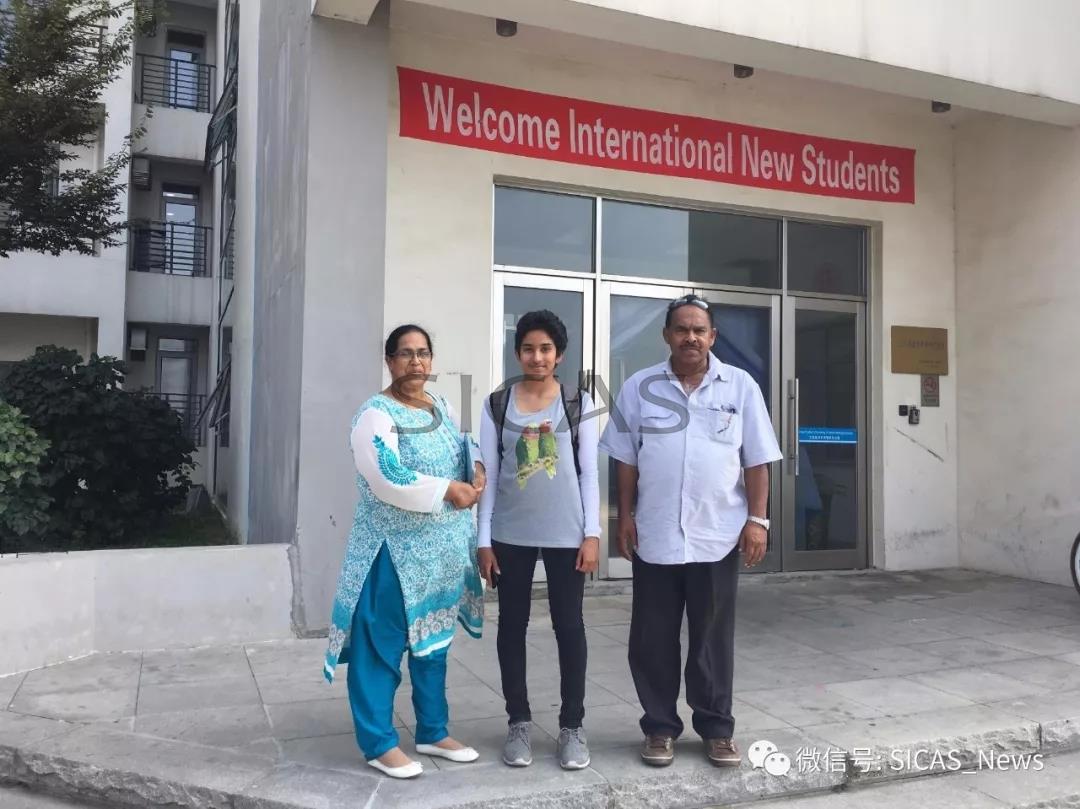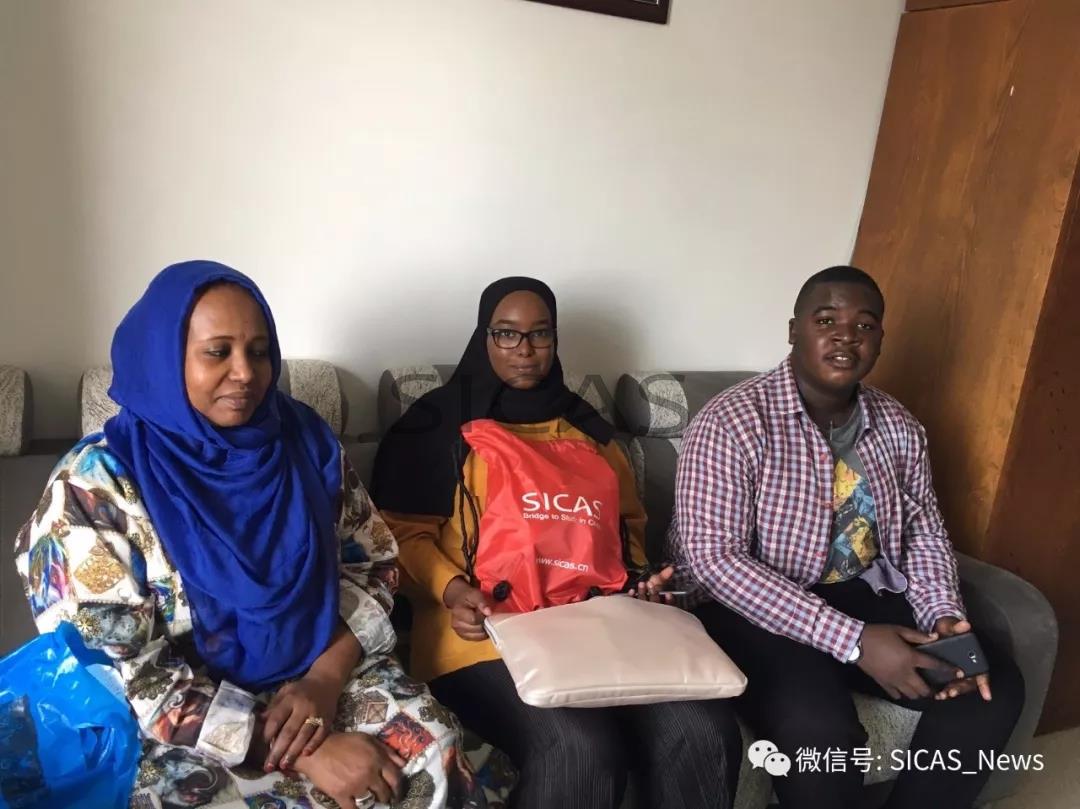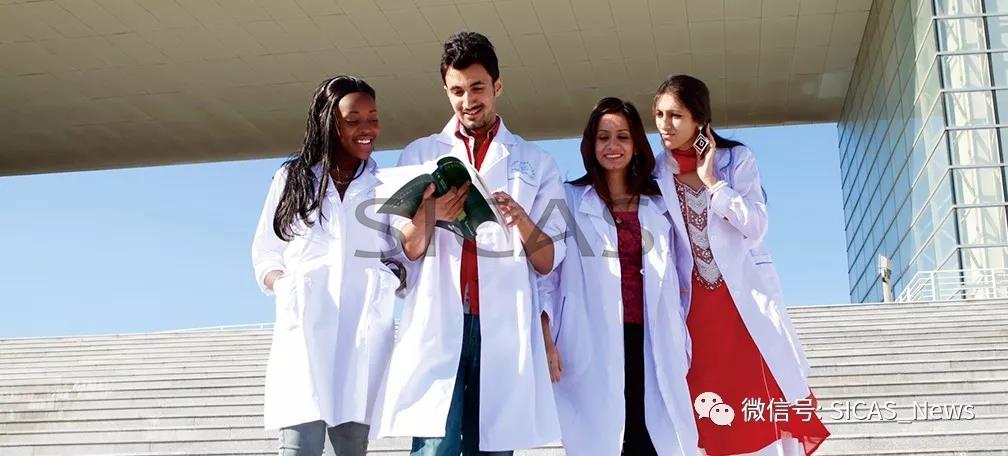 You can easily get all the most useful information for free on our website:
SICAS ( Study in China Admission System) Welcomes you all to apply to study in universities in China.
Website : www.sicas.cn
Email:service@sicas.cn
Whatsapp: + 86-15318861816
---
You could also be interested in:
Read Admission Letters from our Students
Get to Know Why Study at DMU
---