Enjoy Your Stay in China
Views:722 Time:1/25/2018 4:16:39 PM
Editor note: Bernard, a shining boy from Zimbabwe, has been admitted by Xuzhou Medical College. On the day he flied to China, our SICAS Student Service Team member, Ren Shuang, picked him up at the airport. They had a really great time and Bernard said he really enjoyed his stay in China. You may wonder what made him so happy. Let's see what happened that day.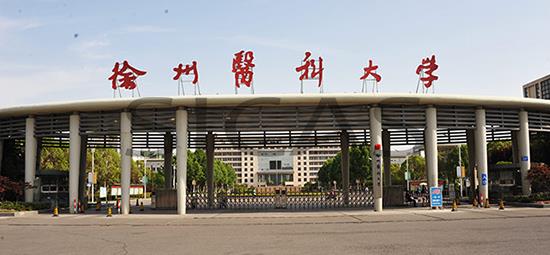 Unlike many other students who come to a totally different country for the first time, you can never find a miserable look on Bernard's face. See the picture below. With the over-sized luggage by his side and the terminal in the background, the boy made a cool posture which made him a rap star. On our way to the university, he kept telling us how much he was looking forward to his new life in China. He said he was excited about everything in here, the people he was going to meet, the university where he was going to study, and the novel experience he was going to have. He had a big smile on his face after he cracked a joke that he lost his cell phone. When we arrived at the university, we helped him with the enrollment for school. After we put his luggage in the dormitory, Ren took him to buy a toothpaste in a nearby convenient store.
Accompanied by our student service team member, Bernard said the first day in China was fantastic. He didn't have to be worried that his ideas cannot be understood by local people because our team member could help them solve this problem. All he needs to do is to enjoy his stay in China and experience Chinese culture.
---
Click here to start your application.
Contact us if you are interested in studying in China
Whatsapp: +86-15318861816
Email: service@sicas.cn
---
Read also:
Bright Employment Prospects for MBBS Study in China.
Top Ten Universities for Medicine Study in China.
List of Institutions and Scale of Enrollment for Undergraduate Clinical.