SICAS, Always Be With You
Views:821 Time:1/25/2018 3:36:12 PM
Editor note: Zach, who comes from America, is going to study Surgeon in Dalian Medical University. China is totally unfamiliar to Zach who has never been to China before. Fortunately, with the help of SICAS student service team member, David, things went smoothly and Zach starts to enjoy his stay in China.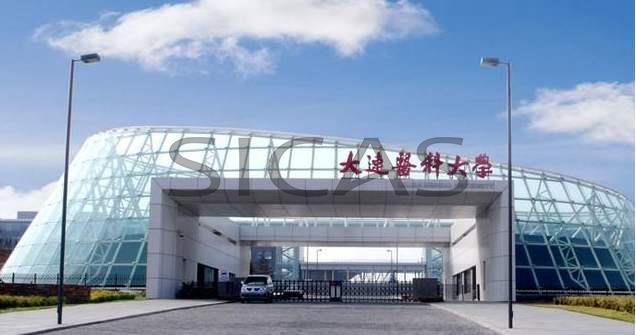 Zach recognized our student service team quickly in the crowd because David wears a T-shirt with the logo of SICAS printed on it.
Since David arrived in Dalian late at night, we arranged a room at the hotel of Dalian Medical University. we helped to carry his luggage to his room. On the second day, we met at the hotel and Zach told us that he would like to stay at the hotel rather than at the dormitory. So we talked to the manager of the hotel on behalf of Zach and reached an agreement on the room rate at 3500 RMB per month.
David also took Zach to buy a SIM card and selected a package for him at a fare price.
Then David helped Zach to do the registration involving lot of complicated procedures that people who don't speak Chinese may struggle to deal with. Under this circumstance, David communicated with the teacher and guide Zach to fill out those forms with great patience.
So you see, our student service team could make sure that you are taken good care of from the moment you land off the plane. We provide services that take into consideration of the issues you may encounter in China. Whenever you are in need, we are always there.
---
Click here to start your application.
Contact us if you are interested in studying in China
Whatsapp: +86-15318861816
Email: service@sicas.cn
---
Read also:
Bright Employment Prospects for MBBS Study in China.
Top Ten Universities for Medicine Study in China.
List of Institutions and Scale of Enrollment for Undergraduate Clinical.