John Moses`s First Week in University of Jinan
Views:742 Time:1/25/2018 4:59:13 PM
( Editor`s note: John Moses, a SICAS student from Nigeria, is learning Chinese in University of Jinan. He booked SICAS "Plus Service Package" which is Admission- Grantee and One-stop Service Package. The following is part of work diary of SICAS Student Service Team Member Libin who accompanied John the first whole week. )
November 14, 2013
14:50—15:10pm I went to John's dorm.

15:10—16:30pm we went to the teacher's office. John gave his admission notice, passport, result of body-check, etc. to the teacher. But he didn't hand in the school fee, so we went out to take money from the Agriculture Bank of China.

17:10—17:50pm we went back the teacher's office. The teacher was a little busy. We decided to give the money tomorrow. He handed in the book fee, so he can have class tomorrow.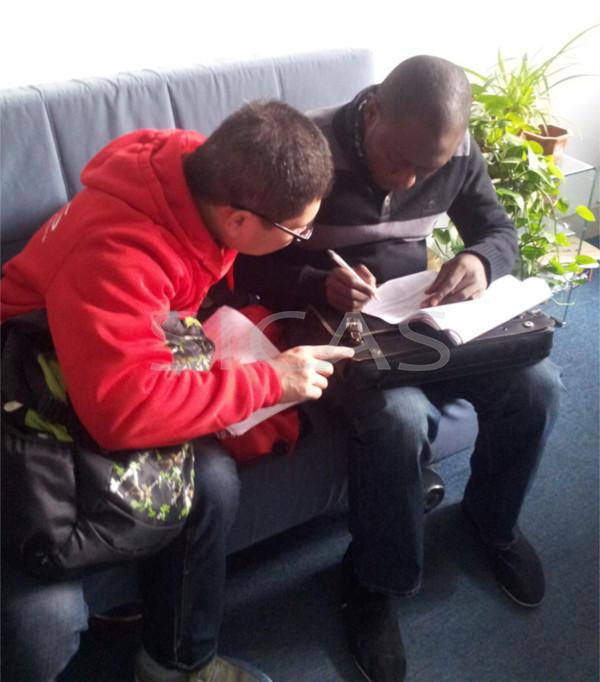 SICAS Team Member Linbin is guiding John to fill in the registration form in the teacher`s office.
November 15, 2013
18:00—18:30pm I went to John's apartment. (he got a Chinese name called Qiaoyuan乔远)

18:30—19:00pm We got together to the night market.

19:00—21:00pm John bought washing-up liquid for for cleaning the toilet and the floor in the night market. John wanted to buy some coat there. So I took him to clothes shop. He picked one black coat in the first shop but didn't buy it. We went to the second shop. He liked the brown one very much. But there's no suitable size for him. So I left my telephone number to the clerk there who will notice me when they get the coat.
21:10—21:40pm we return school.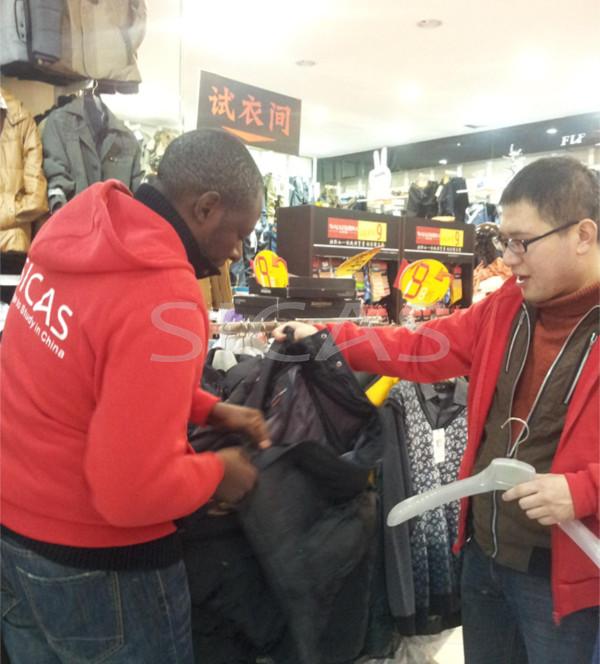 John is trying the back coat in the first store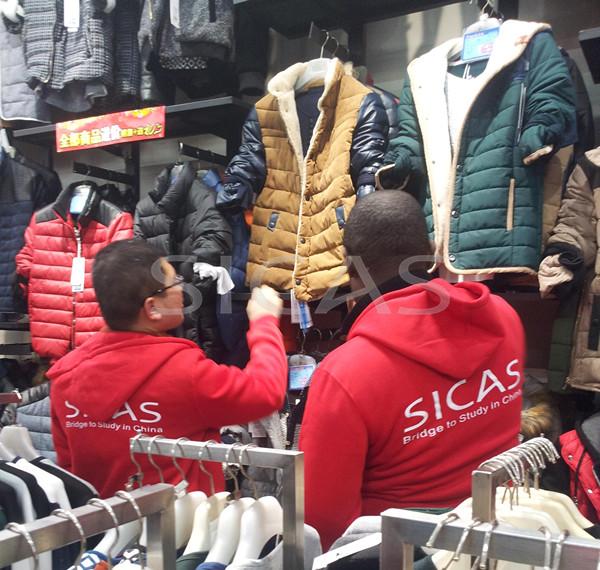 John enjoys the brown Jacket in the store
November 16, 2013

18:00—19:00pm John, my classmate and I, we went to the supermarket in our campus. He bought hangers, toilet paper and some other stuff.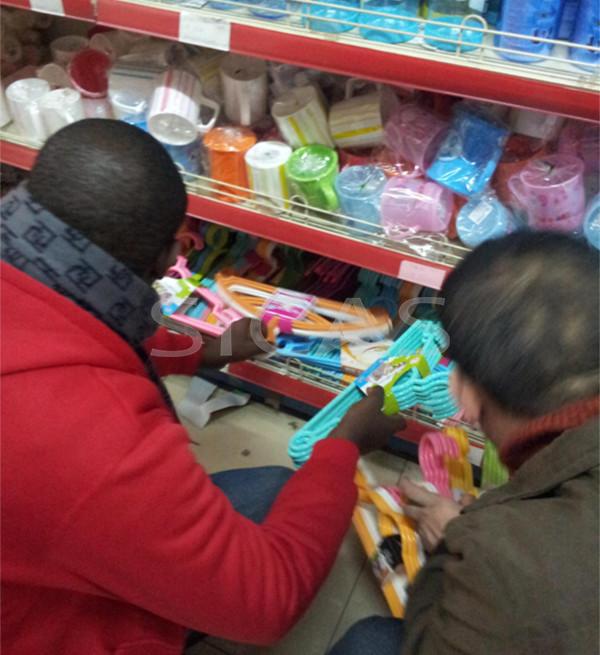 John, accompanied by SICAS Student Service Team Member Libin is choosing hangers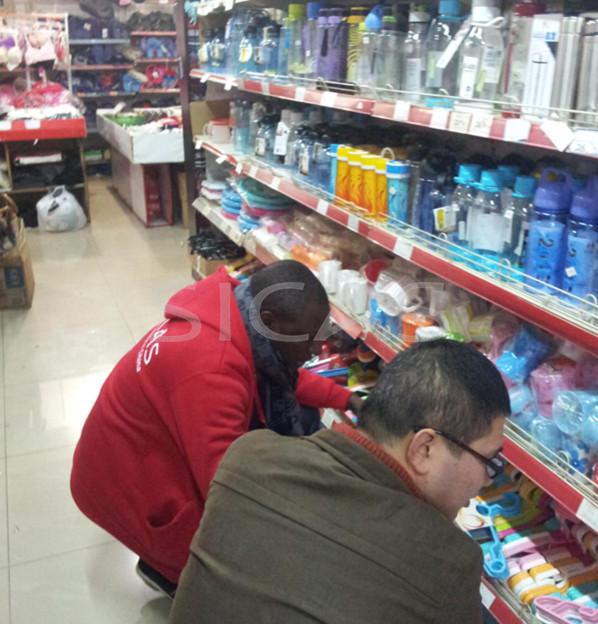 John, accompanied by SICAS Student Service Team Member Libin is choosing hangers
November 17, 2013

3:00—3:30pm John told me that he was afraid of sleeping on upper bed. We went to the teacher's office. I asked the teacher for the problem of John's accommodation. The teacher said that they have known the situation from SICAS. They will deal with the problem in two days. John was happy to hear that.

John had his Chinese classes today in the morning. He said that he felt great to have the class, and he likes Chinese very much. He hopes to learn Chinese very well soon and communicate with my classmate and I in Chinese fluently.

November 18, 2013

12:00—13:00pm I took John to the new apartment. John was satisfied with the environment and bed. He had Chinese painting class at 13:30pm. So we found a taxi to take his luggage to the new room after his class.

---
Click here to start your application.
Contact us if you are interested in studying in China
Whatsapp: +86-15318861816
Email: service@sicas.cn
---
Read also:
How to apply Chinese universities.
Study chinese online, anytime & anywhere.
International students' colourful life in China.
Apply Chinese universities with scholarship.