I Can't Wait the Coming of This Day
Views:909 Time:1/25/2018 4:59:02 PM
(Editor`s note: Karima, a student from India, is going to study MBBS in Dalian Medical University taught in English from the beginning of March, 2014)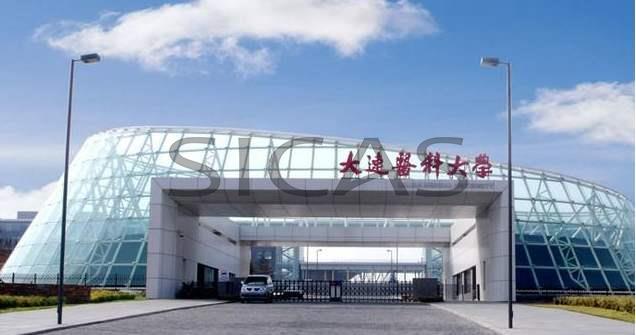 Why Study in China
I decided to become a doctor and dreamed of studying abroad when I was just a child . One day in high school, I happened to read an article which gives brief introduction to top Chinese medicine universities, including their advanced teaching and research facilities as well as a good experimental conditions. This further strengthened my determination to study medicine in China.
Why Choose SICAS
For more information, I began to search medicine universities in China and tried to apply online by using the universities` official website. However, most information provided are in Chinese that just looks like hieroglyphic to me. Even there are English version, finding out where to start and how to choosing a right course from a number of different kinds of articles and buttons is really a tough job.
When I am going to give up application, a friend whose cousin is studying in China recommended SICAS to me. I entered SICAS on Google Search and visit its homepage. To my surprise, I found the Course Search and School Search button at the first glance. I clicked Course Search and then find more than 150 universities opens for MBBS programs just within a few steps. After comparing the tuition fee and others, I finally choose Dalian Medical University which is recognized by WHO, UNESCO, CSC, CMC and

located in a beautiful coastal city Dalian

.
About the Application
I registered on SICAS and own my SICAS Adviser Lisa. With her professional guidance, I complete the application form, uploading the required material, submitting the application fees smoothly. Three days later, Lisa told me that I was accepted by Dalian Medical University. The speed is so fast that I couldn`t believe it until I tracked my admission status and previewed my Admission Letter. After accepting the admission, I got the original of my Admission Letter and JW 202 in Just a few days.
I am going to start my study in China in March 6th. How I wish the coming of this day!
---
Click here to start your application.
Contact us if you are interested in studying in China
Whatsapp: +86-15318861816
Email: service@sicas.cn
---
Read also:
Bright Employment Prospects for MBBS Study in China.
Top Ten Universities for Medicine Study in China.
List of Institutions and Scale of Enrollment for Undergraduate Clinical.