I`m Looking Forward to the Coming of 2014 Spring
Views:639 Time:1/25/2018 4:59:18 PM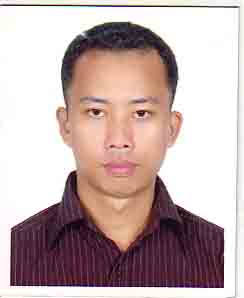 Samuel Chowdhury
(This is the story of Samuel Chowdhury who comes from Bangladesh. He applies through SICAS and get his Admission Letter from University of Jinan one week ago. He will come to China in 2014 Spring!)
Ever since I was young, I have been obsessed with designing things. I`ve always dreamed of designing an intelligent robot that can supersede human beings for very heavy work. To master the most advanced technology, I make up my mind to study engineering abroad after graduating from high school.
I choose China as my destination to study engineering due to the following reasons. China is the fourth biggest economy in the world today and Chinese engineering have developed rapidly. China in a peace-loving countury, it`s safe to study in China. Besides, the tuition fee and living cost in China is relatively low.
After several days` searching and comparing from the Internet. I decide to apply through SICAS due to the website has clear information classification and is convenient to look up.
I book SICAS Plus Service which provides service one-to one. My SICAS Adviser Troy replies my every email earnestly. He recommended me several universities for engineering study in spring session. I select University of Jinan for
Mechanical Engneering
and Liaoning Shihua University for
Civil Engineering
. Troy guides me to complete the application form online, upload required documents and pay the application fee. To my surprise, I get my admission letter one week later and I have been the lucky winner of the Spring 2014 Scholarship worth 10,000 RMB.
There are many things to prepare before departure, visa application, plane ticket. I`m not worried about this because Troy will help me to handle those things even after my arrival in China.
I am looking forward to the coming of 2014 spring when I will start my new life in China and realize my dream of designing an intelligent robot!
---
Click here to start your application.
Contact us if you are interested in studying in China
Whatsapp: +86-15318861816
Email: service@sicas.cn
---
Read also:
How to apply Chinese universities.
Study chinese online, anytime & anywhere.
International students' colourful life in China.
Apply Chinese universities with scholarship.