SICAS Helps Me Step Closer To My Dream
Views:722 Time:1/25/2018 4:59:21 PM
I am Wilfred Kandiero from Kenya. I am studying in Dalian Medical University, majoring in mbbs. I know SICAS from SICAS Seminar " Study in China" which was held in Kenya in this September.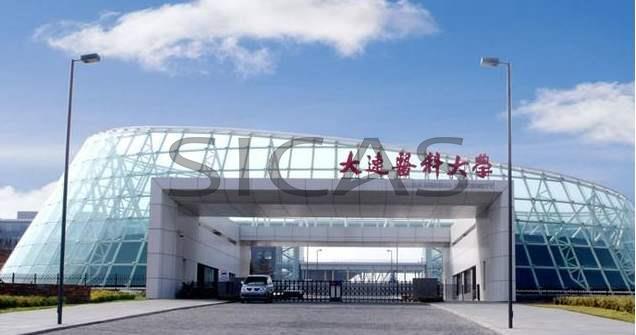 I dreamed of becoming a doctor since I was young and I planned to study medicine in China after finishing high school. But I didn`t know where to start. It`s exhausting to sort out the information of universities online and I wasn`t sure if it`s reliable. Luckily, SICAS Ceo Miss Zhanglu held the "Study in China" Seminar in my high school. Miss Lulu introduced how to apply Chinese Universities on SICAS with only four steps, how to apply for visa and jw202 and many other details. Her speech was professional and from her I knew SICAS have already helped thousands of international students to study in China in the past 8 years. I asked her studying mbbs costs and living expenses. Miss Lulu explained my question with smile and recommended me top universities to study mbbs in China.
After the speech, I filled in the personal information form at SICAS registration spot. When I went home I searched SICAS. After comparing the fees and locations I applied for Dalian Medical University and booked SICAS Plus Service Package which including Admission Guarantee Service. On the fifth day, my SICAS Adviser Nick emailed me I was accepted by Dalian Medical University. Their system was really easy and efficient.
I flied to Dalian at the beginning of October and was picked up by SICAS Service Team Member Nina. Now, I have adapted to the life and temperature and trying hard to study both Chinese and medicine here. Thanks for SICAS helping me step closer to my dream.
---
Click here to start your application.
Contact us if you are interested in studying in China
Whatsapp: +86-15318861816
Email: service@sicas.cn
---
Read also:
Bright Employment Prospects for MBBS Study in China.
Top Ten Universities for Medicine Study in China.
List of Institutions and Scale of Enrollment for Undergraduate Clinical.