With SICAS —A Pleasant Experience ——By Lucky
Views:899 Time:1/25/2018 5:08:11 PM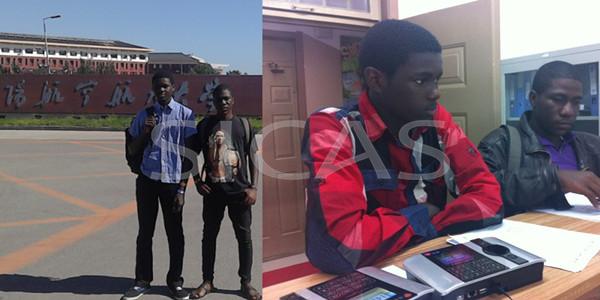 Hi, I'm Lucky from Kenya. I'm the left boy in the picture. I was admitted to Shenyang Aerospace University. As I knew before, China and Kenya are old friends. But I just have a vague impression of China——a very far ,ancient and mysterious country. In recent years, I started to be interested in China.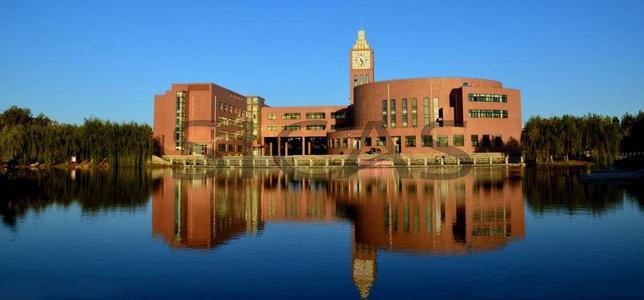 I knew SICAS from a friend of mine. He had come to China a year ago. He spoke highly of SICAS, that's why I choose it. After I consulted their online service, they recommended me "Plus Service Package" which I accepted. It's really very useful. The adviser helped me with my application, my luggage and my Visa. I have saved a lot of time.
I arrived in China at midnight. I just went straight out of the airport and found a taxi. What a surprising price the driver gave. I didn't have that much money with me which made me very embarrassed. At that moment, the staff of SICAS found me. They hold a board with my name which I ignored. They drove me to the school for free.
I lived in the international students apartment with my schoolmates. I felt great to blend in with his peers. The boy with me is one of my schoolmates who also came from Kenya.
The SICAS staff took us to the school enrollment. This is really what I need since the alien environment of campus. We also had our new bank card under the assistant of them.
My school life is beginning while SICAS are still with me. I can find them at the campus when I'm in need. With SICAS, I feel I'm a real Lucky now.
---
Click here to start your application.
Contact us if you are interested in studying in China
Whatsapp: +86-15318861816
Email: service@sicas.cn
---
Read also:
2021 September Intake of Chinese Top Universities' Application Starts NOW!
How to apply Chinese universities.
Study chinese online, anytime & anywhere.
International students' colourful life in China.
Apply Chinese universities with scholarship.