Tips for Chinese Learning- Shared by An Overseas Student from Nigeria
Views:653 Time:8/27/2020 11:30:02 AM
I. Setting A Study Goal and Being Social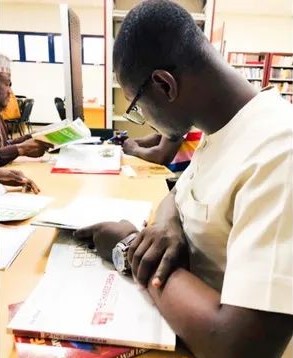 Photo from Internet
In order to pass the HSK Speaking Test, Bolu practiced his speaking for 7 months. What is more important for him is that he made many friends by chatting, playing football, and watching movies. Not only did he improve his Chinese, but he's also building a friendship with them.
II. Developing and Maintaining Interest (s)
Aside from setting study goals and being social at school, watching drama series and listening to music are the favorite ways for Bolu to relax and have himself submerged in a language environment for Chinese Learning.
III. Participating Contest and Playing Your Role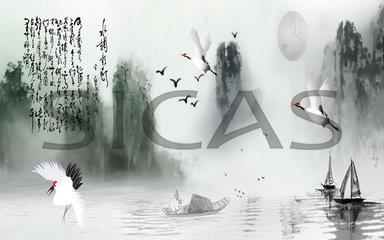 It is said that Chinese is not easy to learn. Classical Chinese words and sentences are even a bigger challenge for overseas students. Bolu, however, was fascinated by Chinese poems so greatly that he took part in the Poem Reciting Contest. His entry for the competition was Prelude To Water Melody by Su Shi and he won the Award of Merit.

Studying in China and joining social activities via SICAS –Study In China Admission System is an efficient, accurate and safe authorized online platform to help international students directly get admissions into China universities and colleges. Established to help international students study in China, SICAS is the platform authorized by the largest number of China's universities to help international applicants directly get admissions for studying in China with the fastest speed.
You can easily get all the most useful information for free on our website:
SICAS ( Study in China Admission System) Welcomes you all to apply to study in universities in China.
Website : www.sicas.cn
Email:service@sicas.cn
Whatsapp: + 86-15318861816
---
You could also be interested in: