Welcome to Apply Liaocheng University for March Intake 2019
Views:573 Time:12/6/2018 6:48:40 PM

About LCU
Liaocheng University (LCU), a national key comprehensive university located in Liaocheng City, a national historical and cultural city known as the "Water City North of the Yangtze River". LCU now offers a wide range of courses in 25 colleges, with 88 undergraduate degree programs, 93 master degree programs and 5 professional master degree programs. LCU put an emphasis on application-oriented teaching and invests RMB 335 million Yuan in teaching facilities. Over the years, LCU has enhanced it strategy of internationalization aiming to attract students and teachers from all parts of the world.
---
Why LCU
1. Strong atmosphere of learning in the university.
2. Beautiful and harmonious campus environment
3. Student-centered learning and management
4. Long history of international education
5. Colorful on and off campus activities.
6. Responsible and considerate teachers
7. Simple and honorable folk custom.
8. High Reputation among students.
9. More scholarship chance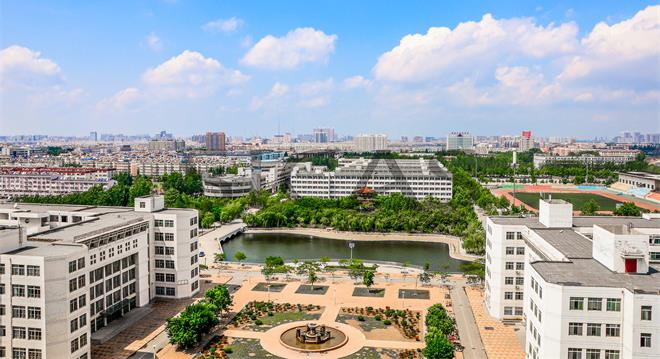 ---
English Taught Bachelor Course
---
Fee Structures
1. Tuition Fee:
24,000 RMB for art students
24,800 RMB for science stduents
2. Accommodation Fee:
Double Room: 6,000 RMB/person/year
3. Other Fees:
Health Insurance: 1,000 RMB/year
Resident Permit Fee: 800 RMB/year
Medical Check Fee: 400RMB/year
Campus Card Deposit: 20RMB
Registration Fee: 500 RMB
Books Fee: 400 RMB/year
Application Fee: 200 USD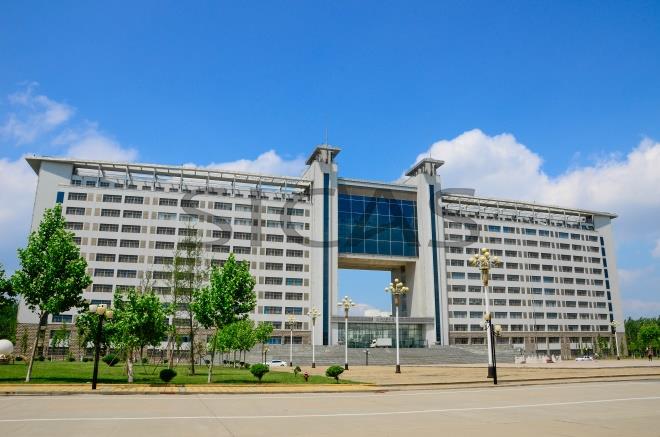 ---
Scholarship Provided
1. Type A Scholarship:
Cover 100% tuition fee and accommodation start from first year. In the following years, your scholarship will be offered based on your performance in the preceding year.
2. Type B Scholarship:
50% deduction of tuition fees and acommodation fees each year from the 1st to the 4th year.
3. Type C Scholarship:
50% deduction of tuition fees and acommodation fees each year from the 2nd to the 4th year.
---
Application Documents
1. Photocopy of valid passport
2. High school graduation certificate
3. Transcript of highest education
4. No criminal certificate
5. Bank statement of sponsor
6. Health certificate
---
Campus Scenery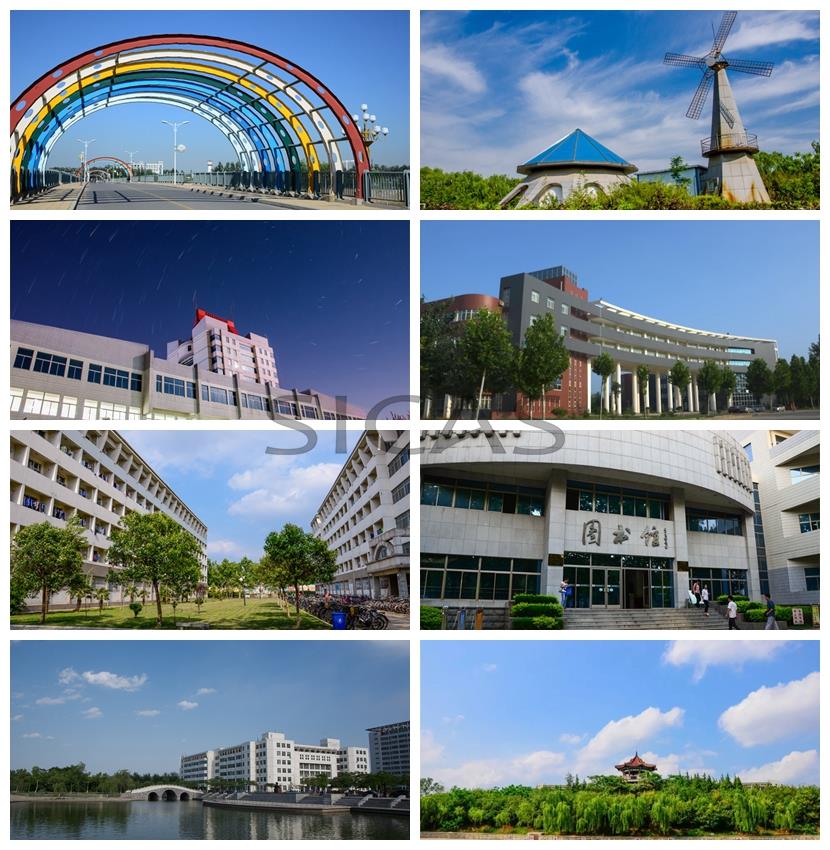 ---
On Campus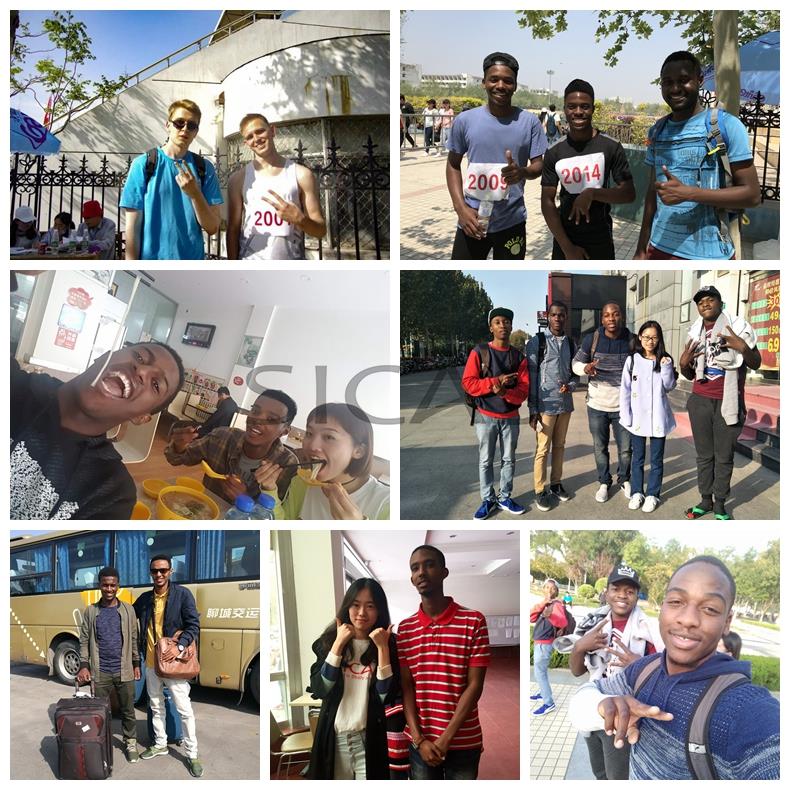 ---
Student Dormitory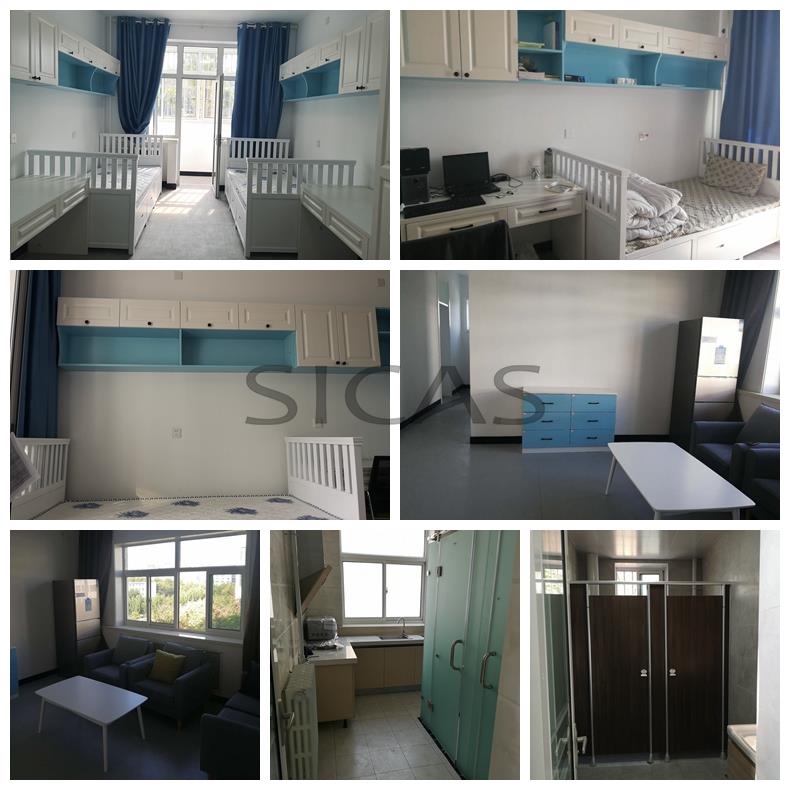 ---
Class & Activity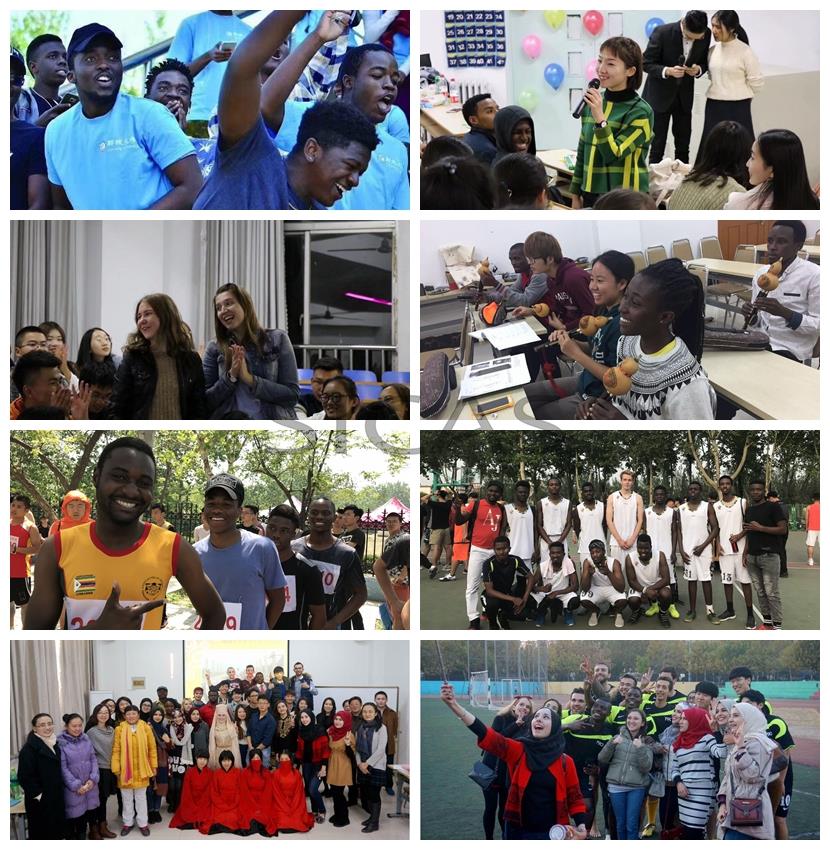 ---
Authorization Letter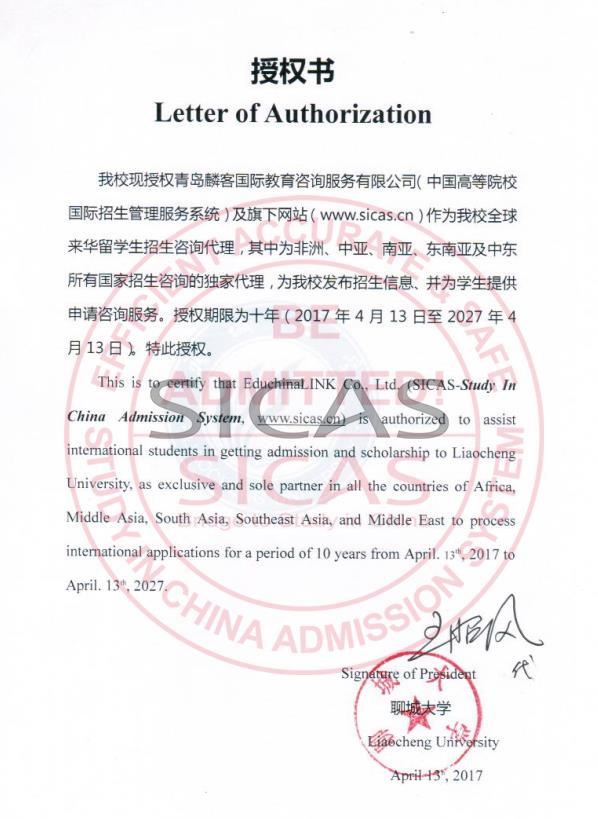 ---
Admission Letter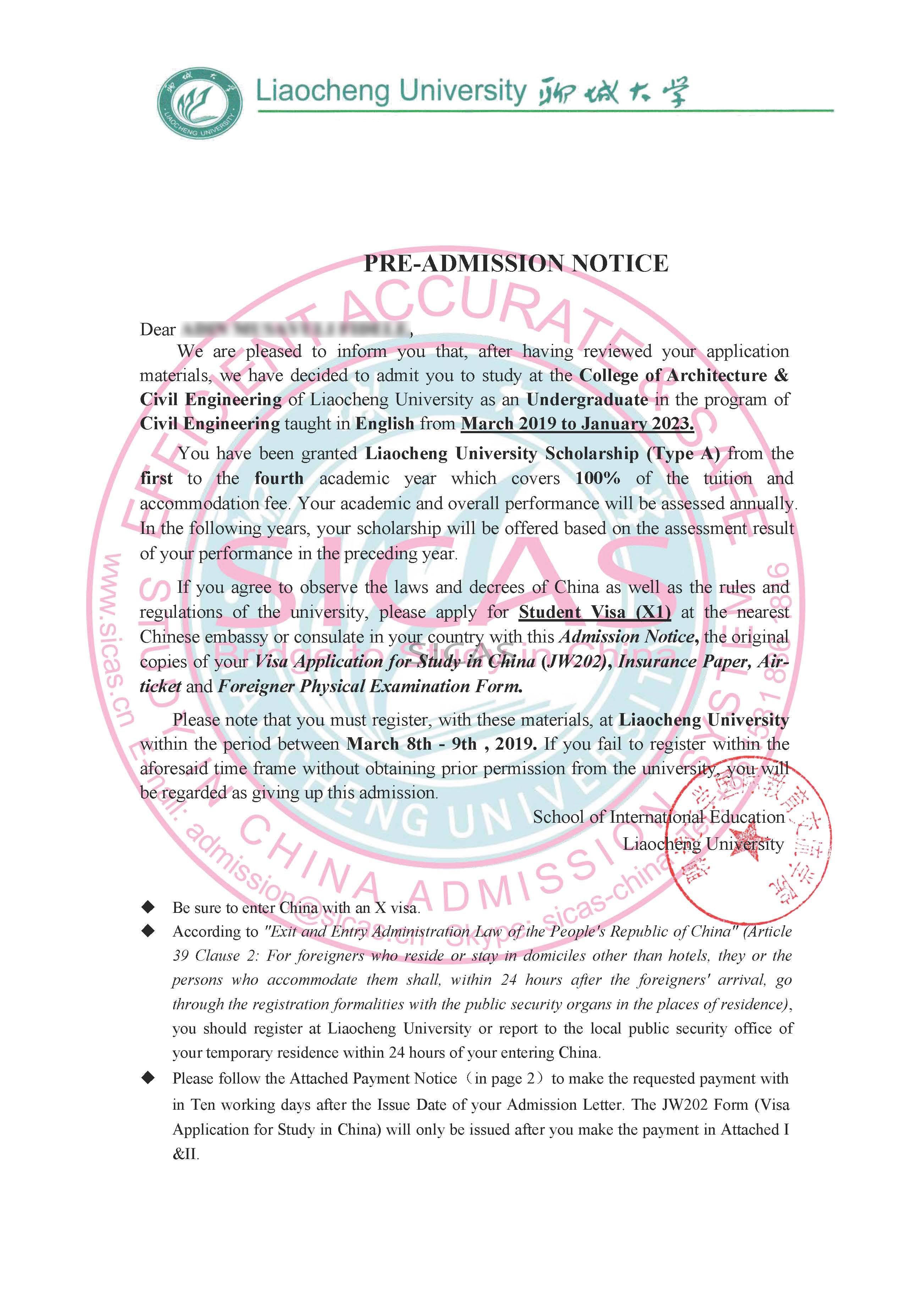 ---
Apply with Us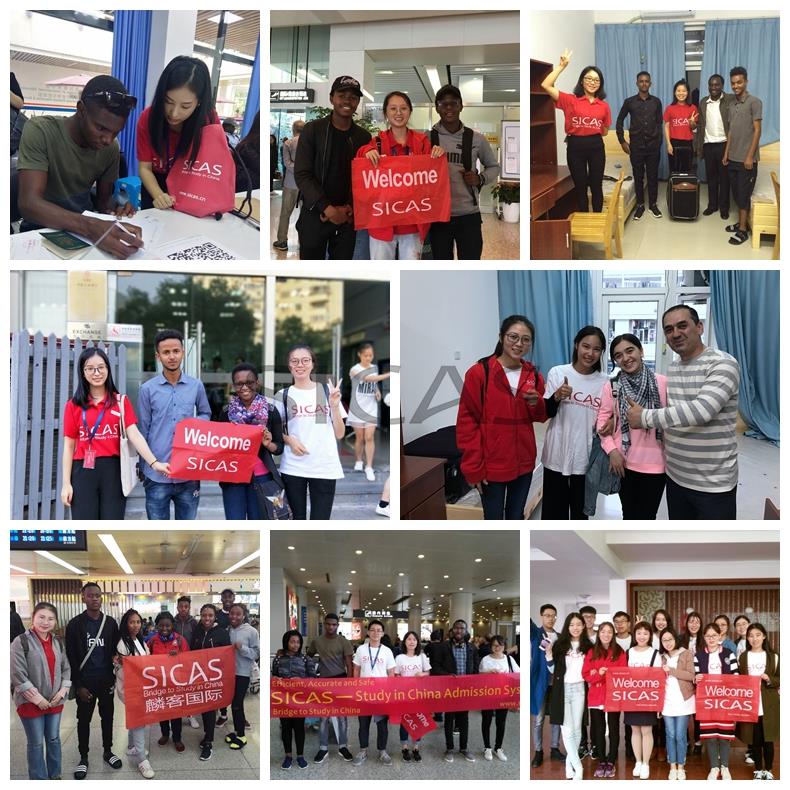 ---
Contact Us
SICAS ( Study in China Admission System) Welcomes you all to apply to study in universities in China.
Website : www.sicas.cn
Email:service@sicas.cn
Whatsapp: + 86-15318861816
---
Read Also
---