Grateful Letter from Emran
Views:5720 Time:5/26/2018 10:43:58 AM
Hi Madam,
Good Afternoon. How are you today? I am Emran. I am really happy also my family cause I got a Letter of Acceptance from the Zhejiang Gongshang University in International Hotel Management.
Hopefully I will be get a Admission Letter soon and will be join to Zhejiang Gongshang University. I want to say thanks to SICAS, SICAS Members of team and family. Specially want to say thanks to MS. YOYO LEE (SICAS advisor). She is really Honest, Hard work, Punctual, Excellent and with good behavior person. She was really helped me to Admission to Zhejiang Gongshang University. When I needed any help or information She immediately solved the problems. Overall She is a Excellent staff for SICAS. I will be owe of her in my life. I will be always stay with SICAS. I just think that it's a best Overseas Education Service in China. Finally again Want to say Thanks to SICAS and MS. YOYO LEE from my deep heart. Go ahead with Successfully.
Thank you so much.
Best Regards
Sincerely
MOHAMMAD EMRAN HOSEN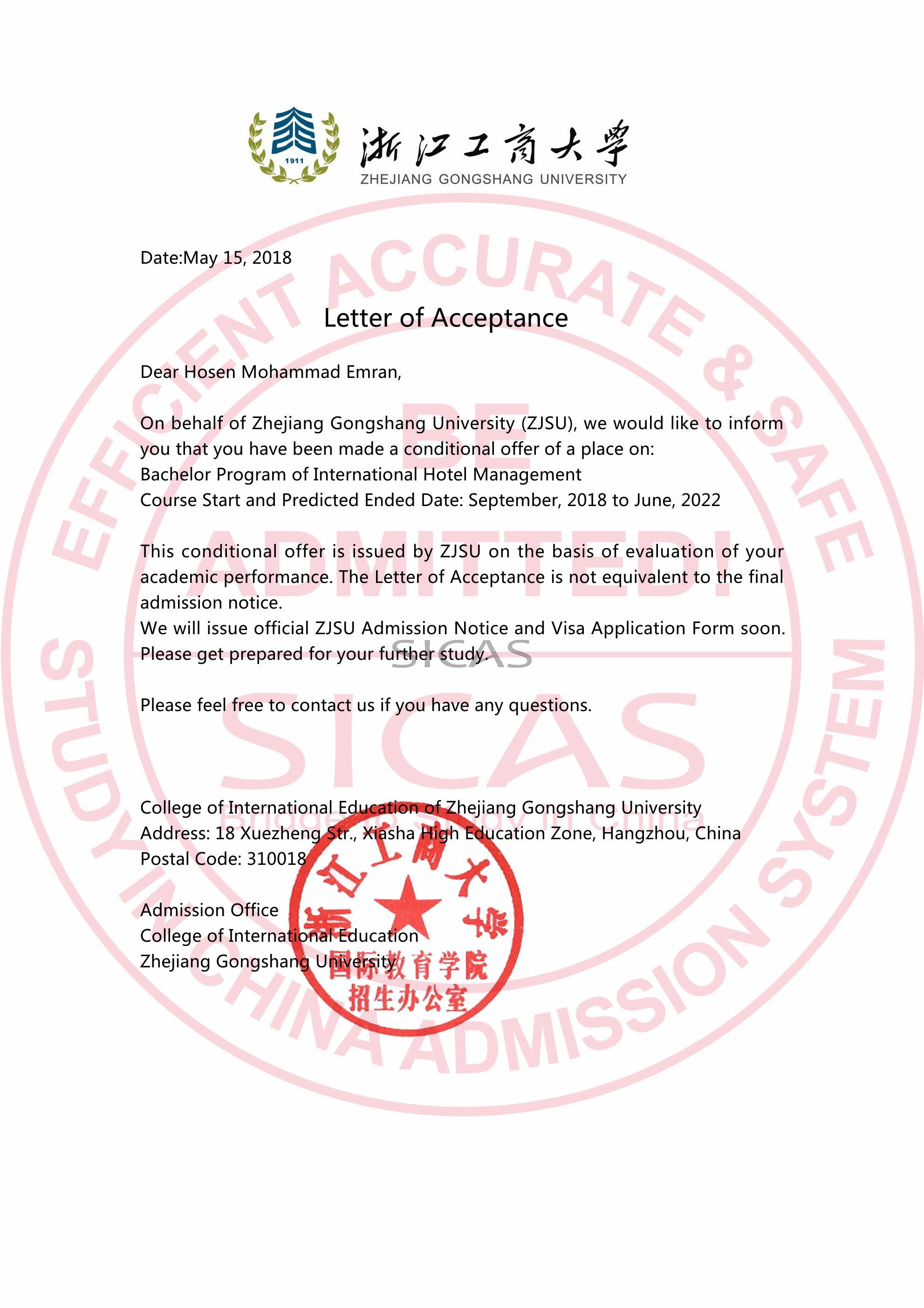 ---
Click here to start your application.
Contact us if you are interested in studying in China
Whatsapp: +86-15318861816
Email: service@sicas.cn
---
Read also:
How to apply Chinese universities.
Study chinese online, anytime & anywhere.
International students' colourful life in China.
Apply Chinese universities with scholarship.