Always Count on Us
Views:972 Time:1/25/2018 4:18:38 PM
Editor note: Abmeck, a 19 year old boy from Zimbabwe, has been admitted by Liaoning Shihua University. SICAS student service team, Eric, waited for him at the airport on the day Abmeck flied to China. This article will let you see how SICAS takes care of our student and why you can depend on us.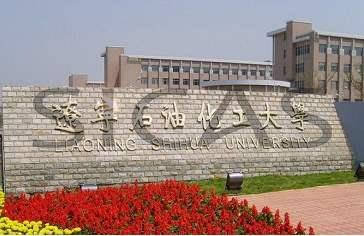 Like many times before, SICAS team picked up Abmeck at the airport. We helped to carry his package and showed our warmth and hospitality from the moment we met him. We had a pleasant talk on our way to school. Abmeck told us that he couldn't wait to see his university. When we arrived at the destination, we took photos at the school gate. This is the place where Abmeck is going to stay for four years. Then Eric showed Abmeck around to help him get familiar with this new environment. Then we came to International Communication & Cooperation Center for enrollment. Clearly, Abmeck was not that fluent in Chinese. So Eric helped him to communicate with the officer. Eric showed him the forms that he needed to fill out and the fees he needed to pay. With the help of Eric, it didn't take them a long time to complete the enrollment.
After the enrollment was completed, we moved to the dorm which was a neat room with brand new furniture. There was a big window that made the whole room light and airy. With a lot of natural light, Abmeck could wake up feeling refreshed every day in the morning. Abmeck did not take enough cash with him and the bank was about to close. Under this circumstance, Eric lent Abmeck some cash so that he could buy some necessities. Our volunteer was so thoughtful and considerate that he also gave his umbrella to Abmeck in case it rains.

Our "spirit to serve" has always been part of the SICAS story. We take care of our students and we are always responsive to their needs. We help them to get over the culture shock and make sure they feel like home in China.

---
Click here to start your application.
Contact us if you are interested in studying in China
Whatsapp: +86-15318861816
Email: service@sicas.cn
---
Read also: