SICAS-My New Bosom in China
Views:959 Time:1/25/2018 5:03:37 PM
Following Ms Zhang Lu, the CEO's successful presentation and the 2016 annual Uganda Student Leaders' Conference in Huangdao - Qingdao city, members of the Uganda Students' Association in China that were visited the SICAS headquarters in Qingdao for a tour and detailed introduction of our admissions system process.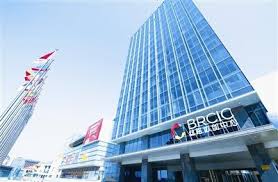 During the tour on July 12th, the students were introduced to the internship and scholarship opportunities that are available through applying for degree programmes with SICAS. With partnerships with more than 700 universities, SICAS aims to provide 600+ partial and full scholarships to students applying to universities in China. The tour was aimed at showing how a well-structured and safe admissions system like SICAS could benefit Ugandan students so as to encourage them to recommend the SICAS system to prospective students that are considering studying in China.
During the visit, we shared with the Ugandan students the names of universities that signed partnerships with SICAS to administer the admissions' process for foreign students into their respective universities. One of the Ugandan students observed that many of SICAS' recommended medical universities for example were in fact on the China Ministry of Education list as well, something that is of high importance to some national medical councils.
---
Click here to start your application.
Contact us if you are interested in studying in China
Whatsapp: +86-15318861816
Email: service@sicas.cn
---
Read also:
How to apply Chinese universities.
Study chinese online, anytime & anywhere.
International students' colourful life in China.
Apply Chinese universities with scholarship.
2021 September Intake of Chinese Top Universities' Application Starts NOW!