SICAS Made Me Confident About Studying In China
Views:668 Time:1/25/2018 4:43:24 PM
(Editor's Note: Chanda Owen Kasongo, from Zambia, will be a freshman in the major of Mechanical Engineering and Automation in Beihang University.)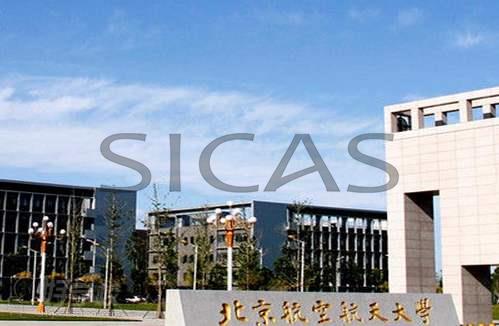 SICAS has given the privilege of studying in China through just a few easy steps and processes. I stumbled upon the SICAS website by chance after having tried to do applications through other means. The web page had a section with a number of universities that taught in English, were high ranking and looking for students like me who wanted to do degree programs. With SICAS I found that doing the application was as simple as ABC with assistance from an advisor to guide you. I found this very helpful. My advisor's name is Helen. With her help I couldn't even believe how easy it was to get things done. If I had any problem, she would help me without any waiting time.
I was later introduced to a "Plus Service Package" offered by SICAS, which gives you guaranteed admission, accommodation booking, airport pick-up and medical insurance to mention just a few. What caught my attention was the guaranteed admission. This was to help me because of so much competition. I applied for the service and wasn't disappointed at all. Surely enough I was accepted and as a bonus I now had the other services to boast about.
Even as soon as I was done with my application, my agent, Helen, was constantly in contact with me, giving me information on Visa collection, booking a room, you name it, she was the go to person.
Without SICAS I wouldn't have been so confident about studying in China.
---
Click here to start your application.
Contact us if you are interested in studying in China
Whatsapp: +86-15318861816
Email: service@sicas.cn
---
Read also:
How to apply Chinese universities.
Study chinese online, anytime & anywhere.
International students' colourful life in China.
Apply Chinese universities with scholarship.
2021 September Intake of Chinese Top Universities' Application Starts NOW!