SICAS——A Real Bridge for My Future
Views:693 Time:1/24/2018 10:00:50 AM
(Editor Note: Congratulations! Admitted by Zhejiang Gongshang University, Khumoyun Ubaydullayev, from Uzbekistan, will study International Business this September)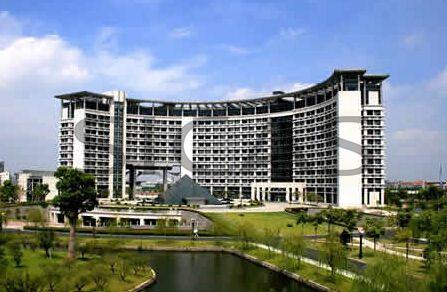 My name is Khumoyun Ubaydullayev. My classmate told me about SICAS which helps to get admission in the shortest time. I wondered and thought to try.
When I was 5 years old, my father left us alone with my mother and from that moment I promised to myself to be powerful ,smart businessman in the future. I discussed about studying in abroad correctly in China with my mother .She agreed. Then I entered to SICAS System and registrated a student account. Finally I met Miss Coco who helped from the first seconds. She is the most experienced advisor I have ever seen.I told her about my interests ,future plans and then I was suggested to send my application to Zhejiang Gongshang University.
It was my first move to study in China.I can not describe my happiness with one word. When I got my admission letter , there was nobody happier like me.
---
Miss Coco helped in everything. Anyway I have special words to her:

Well ,First of all, I wanna say endless thanks to her, because she helped me in everything, she explained me what to do and when to do. Really I've never imagined that I will be a student of Chinese University . I met her and it was the best moment I have ever had . Her support made me stronger than I was before, I don't know may be I will never entered or known about SICAS without Miss Coco. She is the first person who made me believe that everything is possible just need hard try out. Thanks for her time which she dealt with me at anytime. I will never forget her goodness. I wish her the greatest trophies in life and career.

SICAS team was the real bridge for my future and my endless thanks to them.

Khumoyun Ubaydullayev
---
Click here to start your application.
Contact us if you are interested in studying in China
Whatsapp: +86-15318861816
Email: service@sicas.cn
---
Read also: