A New Life in China
Views:510 Time:1/24/2018 10:39:24 AM
Editor`s note: After experiencing frustrations and other crisis in Ukraine, Ghana student Kathy Faniyan made a decision to study in China. Let`s see how her dreams come true.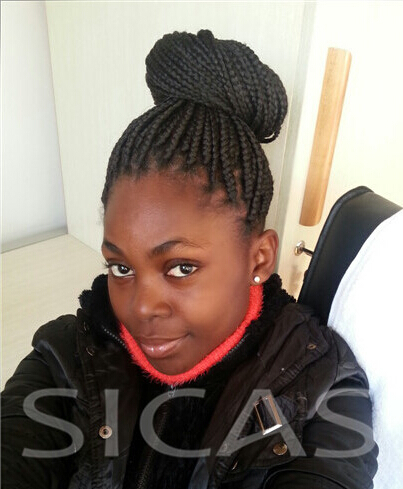 In 2013, I had admission through an agent into a Medical University in Donetsk - Ukraine. After spending one academic year, students were asked to leave for their country of origin due to the crisis in Ukraine to spend the summer vacation. several months passed and there was no sign of having the chance to return to Ukraine for the continuation of my studies. My parents and I finally took a decision to seek fresh admission into a Medical University in China.
Initially, it was not easy but I got in touch with SICAS and a gentleman - Andrew (advisor of SICAS) who facilitated the admission process in a very unique way into Liaoning Medical University. My entire family have admired, appreciated and rated

SICAS

as Excellent, Reliable and Effective in schools admission.
The frustrations, pain and disappointments as well as the monetary challenges we had to go through in my first admission to Ukraine was no more. SICAS, YOU ARE GREAT. Continue with the excellent work you are doing to secure the future of our future leaders. God richly bless you.
SICAS ( Study in China Admission System) Welcomes you all to apply to study in universities in China.
Website : www.sicas.cn
Email:service@sicas.cn
Whatsapp: + 86-15318861816
---
You could also be interested in:
---