Thandie's First Day in China
Views:582 Time:1/25/2018 4:50:30 PM
(Editor`s note: Thandie , an out-going Botswana girl, who was admitted by Jining Medical University just one month ago, has arrived in China for her MBBS study. Let`s share her first story in China!)
" I meet Thandie just now and she has just made a phone to her parents by using my phone and everything is ok. Now we are heading for JMU. " On September 12, 2014, 1 p.m., we got the report from Annie, our SICAS Student Service Team Member in Qingdao.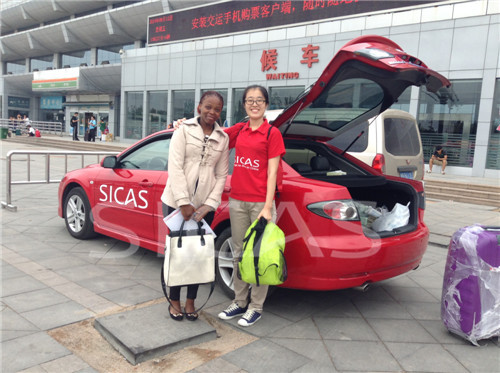 SICAS Student Service Team Member Annie with Refilwe in Qingdao Airport.
5 P.M, they set out for CMCC(China Mobile Communication Corporation) the moment they just arrived at school in order to buy a phone card so that Thandie can call her family anytime she needs. The clerk in CMCC speaks with classic Jining accent, Thandie was totally confused, but we got Annie.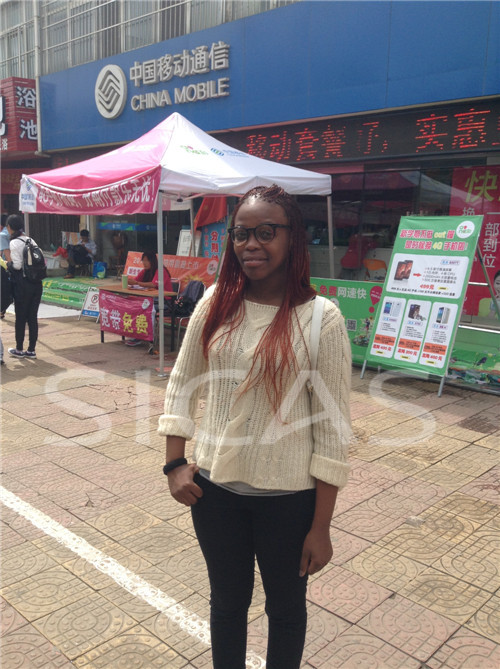 Thandie in front of CMCC
To our surprise, Thandie asked a phone number which ends up with number 8. "I am not just interested in the advanced medicine science of China, but feels like learning more Chinese culture than I do now, " she said. But do you know that Thandie's already quite a Chinese culture expert who's very popular now?
Let's wish Thandie a bright future in China!

---
Click here to start your application.
Contact us if you are interested in studying in China
Whatsapp: +86-15318861816
Email: service@sicas.cn
---
Read also:
Bright Employment Prospects for MBBS Study in China.
Top Ten Universities for Medicine Study in China.
List of Institutions and Scale of Enrollment for Undergraduate Clinical.