SICAS Ushered the First Group of International Students Who Wanted to Study in China
Views:731 Time:1/25/2018 5:11:25 PM
At 6:00 am, April 22nd, 2008, SICAS staff went to Guangzhou Baiyun International Airport, to pick up the first group of SICAS International students, who will study in Sun Yat-sen University for MBBS (bachelor's degree, in English) from September 2008.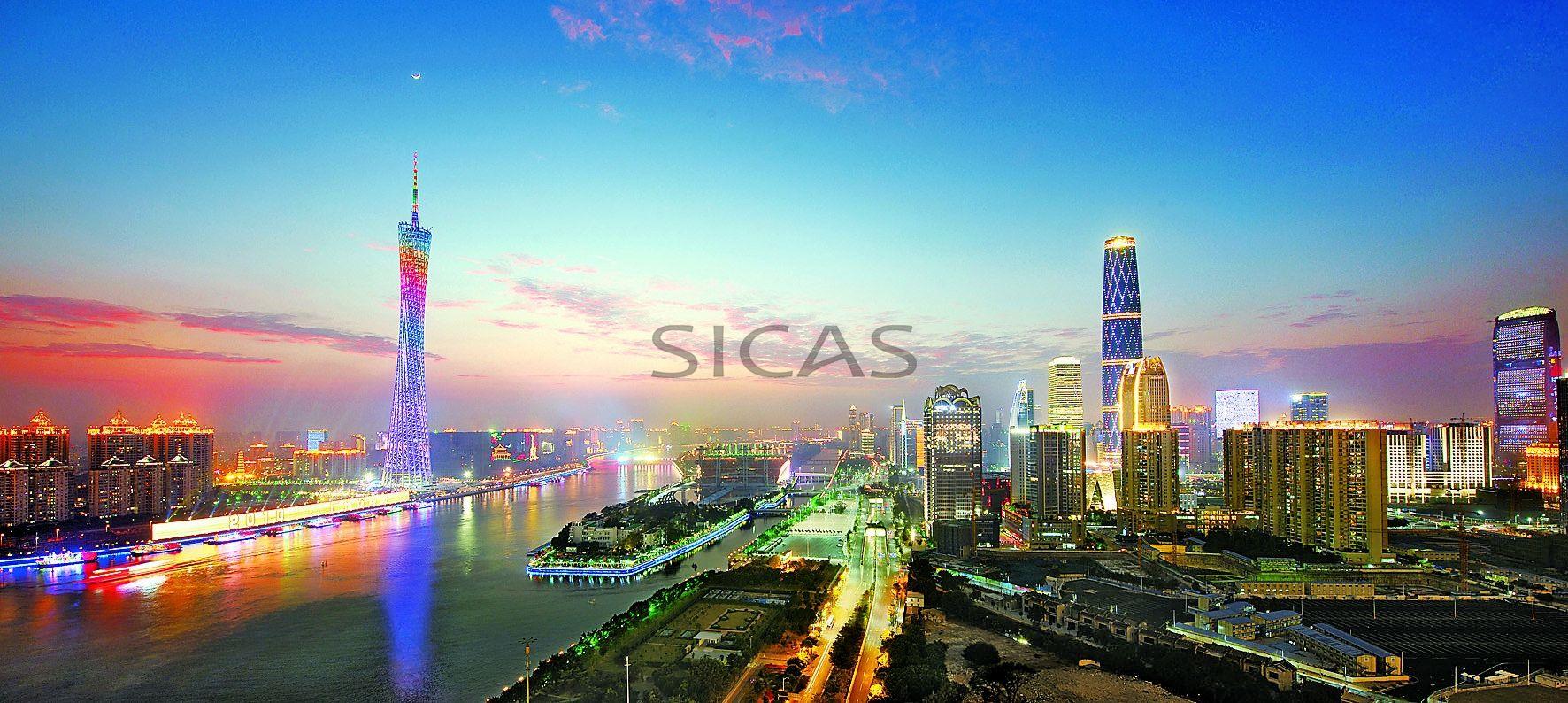 Ms Zhanglu, CEO of SICAS accompany with some International students.
SICAS staff successfully picked up the International students at the arrival gate of Guangzhou Baiyun International Airport on time. After exchanging a few words about the journey, students took their luggage and went with SICAS staff to their destination, Sun Yat-sen University.
The Canton Tower, the landmark of Guangzhou, in the day and at night respectively
It
was about 30 minutes from Guangzhou Baiyun International Airport to Sun Yat-sen University, and International students were fascinated by prosperous metropolitan scenery of Gaungzhou, including the Guangzhou landmark--the Canton Tower, along the road. After arrival, students smoothly completed the accommodation procedures and moved into the dormitories under the help of SICAS staff.
At 9:00 am, August 24th, 2008 the International students went to admission office with SICAS staff to register. Provided with one-stop registration service at SYSU, students just took their passports, photos, JW202 Form admission notice and cash. All of the students finished registration efficiently in one hour. Now they've all well prepared to start their life of "study in China".
---
Click here to start your application.
Contact us if you are interested in studying in China
Whatsapp: +86-15318861816
Email: service@sicas.cn
---
Read also:
Bright Employment Prospects for MBBS Study in China.
Top Ten Universities for Medicine Study in China.
List of Institutions and Scale of Enrollment for Undergraduate Clinical.