Words from Botswana Student Katlego: the Future is Bright with SICAS
Views:5644 Time:1/25/2018 4:52:52 PM
(Editor`s Note: When Katlego starts her application for Zhejiang Gongshang University (ZJSU), the university has officially closed admission. With the help of professional SICAS Adviser Mr. Devin. Lee, Katlego choosed SICAS "Plus Service Package" and got her Admission Letter & JW 202 just in one week. The following is her words to SICAS)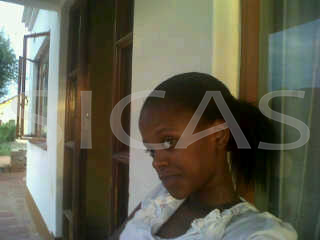 My name is Katlego from Botswana. I applied to study in China two months ago.
Well all I can say is the service is fast, safe and the SICAS team is professional. I was happy to get the help.
Right now am about to embark my journey to Hangzhou, China to study my bachelor degree in Zhejiang Gongshang University. Thanks
SICAS team for the help you gave me. I was happy and confident during the process
So anyone planning to study in China, pls make sure you contact SICAS to get safe, fast and professional service from them. The future is yours, the future is bright with SICAS.
Katlego( Photo provided by herself)