Cameroon Student Christine`s Experience in Huazhong University of Science and Technology
Views:582 Time:1/24/2018 10:40:39 AM
(Editor`s note: Christine, SICAS students from Cameroon has been studying at Huazhong University of Science and Technology since September 2013. )
SICAS Student Service Team Member Emma who picked Christine up from Wuhan Airport last year had an interview with Cameroon by telephone on March 25th, 2014 . The following is a transcript of the conversation which has been slightly condensed, and edited for clarity.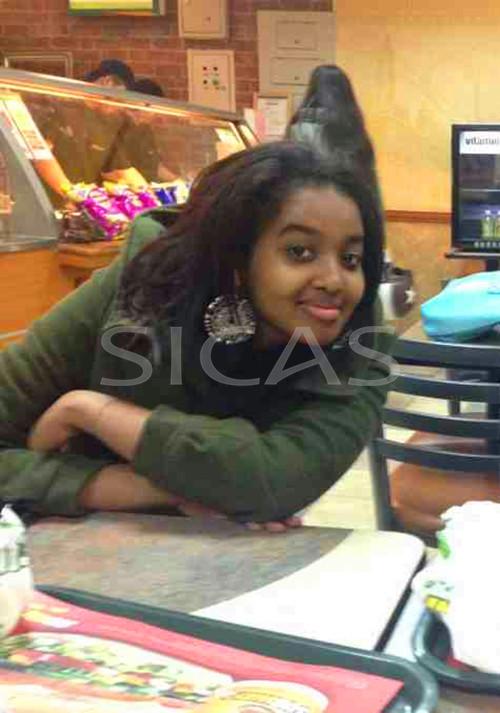 The things

Christine

is not used to
"The first few months were like a honeymoon period as I was getting to know the place. After that, I had to get down to real life and deal with problems," said Christine, a good-looking Cameroon girl in her
twenties.
"At home, we are not used to carrying around our own toilet paper. When we came here, nobody told us to. So the first time I went to a public restroom I found there was no toilet paper," she said, laughing. "I
thought, Oh my god, what should I do?"
The other thing she is not used to is shopping, Chinese-style. "We never bargain at home. The price is the price," the girl said. "Here, bargaining is common. But I don't know how much I should bargain, and I
end up wondering if I have been cheated."
Such little annoyances never put her in a bad mood, but rather spice up her life abroad and lead her into the fabric of the local culture.
How to deal with homesick
Nostalgia for her hometown is something Christine is not immune to. "I miss my friends, and miss home-made food," she said.
She loves cooking, which makes her feel closer to home. She has bought an oven and most of the ingredients needed to make a home-style meal. Although some ingredients are hard to come by in Wuhan,
she still manages to put together some home cooking in her off-campus apartment far from home.
How to spend spare time
Near her apartment there is a teahouse which she loves because the quiet there reminds her of her spacious and peaceful hometown. She often spends hours there drinking tea and reading in silence.
To build in experiences outside the classroom, Christine often visits museums and art galleries across Wuhan.
She takes extracurricular courses to hone her language skills. She believes that only through language can she start to understand why people say certain things and how they communicate and how they think. "It is like opening a new door that allows us to think in another way. It brings a whole new perspective," she said.
Future plan
As for her vision about the future after graduation, Christine said she wants to work in a public museum, rather than auction houses or private galleries that pay better, because she thinks it is more important to educate the public.
SICAS ( Study in China Admission System) Welcomes you all to apply to study in universities in China.
Website : www.sicas.cn
Email:service@sicas.cn
Whatsapp: + 86-15318861816
---
You could also be interested in:
---