Janeth and Karima`s Registration on Campus and Lunch at KFC
Views:759 Time:1/25/2018 4:53:21 PM
March 24th, 2014
Problem we met when do registration on Campus
We appointed to meet Janeth and Karima at the entrance of their apartment building at 9:00 am to do registration. Half an hour passed, they did not show up on time again. We knocked their room. The funny result was they still lived in Tanzania Time.
After we reach the Students` Administration office, problem went up again, they did not bring enough tuition fee. Janeth and Karima felt nervous and didn`t know what to do. I phoned their parents and explained the situation, their parents said they would transfer the money as soon as possible. After negotiation, due to Janeth and Karima are SICAS students, the teacher agreed them to pay part of tuition fee first. Then we headed to the Bank of China to open an account for each of them and inform their parents the bank number.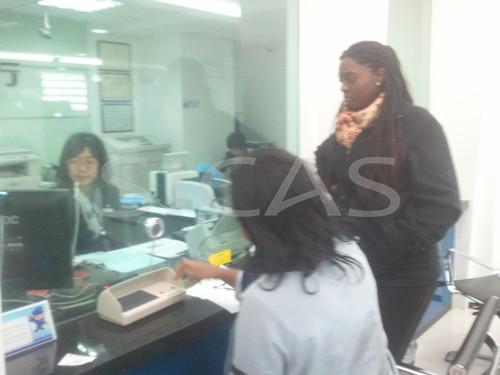 Opening a Debit Card
KFC for Lunch
It`s already lunch time when we went out from the bank. Karima said she was ready ready to eat Chinese food so we went to KFC.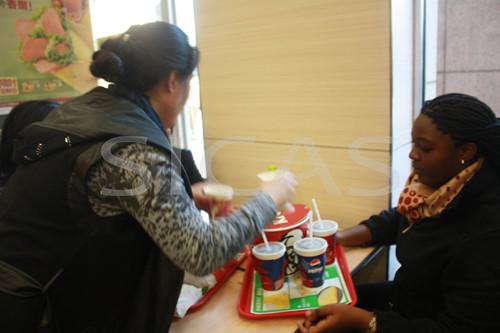 I help them bought the food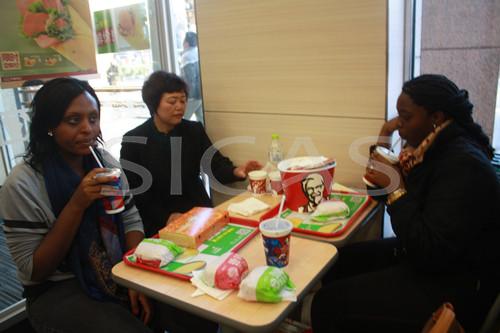 Enjoy their food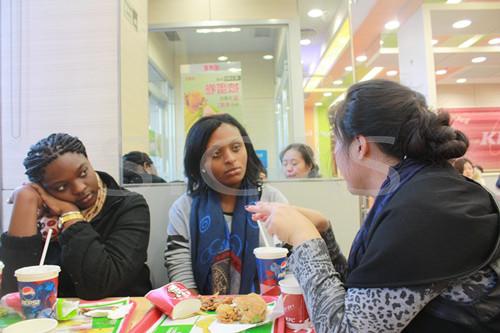 I was explaining what they need to know when first in China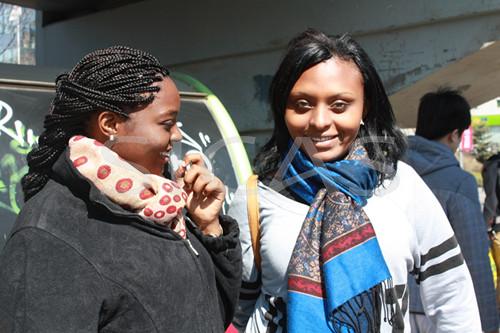 They felt happy and relaxed after lunch
---
Click here to start your application.
Contact us if you are interested in studying in China
Whatsapp: +86-15318861816
Email: service@sicas.cn
---
Read also: