Diary of Banyanga from Tanzania September 27
Views:908 Time:1/25/2018 5:00:58 PM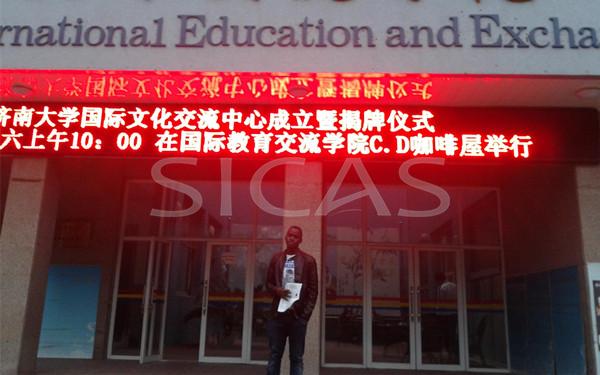 In front of University of Jinan
It's the third day today. It seems everything is OK now. I have 3 other roommates here, now we know each other and we get along well.This makes me feel not lonely. Everybody here are helpful. In the morning I went with Roland, a guy I met in the campus, to buy bicycle. He had been in China for 8 months and his Chinese is pretty good.He bargained with the shopkeeper in Chinese, it's amazing.It was a good morning.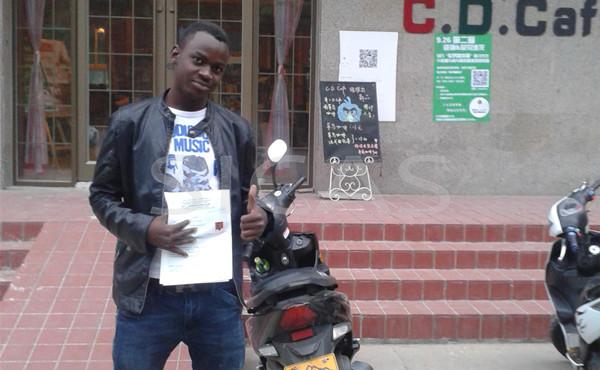 With his physical examination result
In the afternoon, Ting called me to bring my physical examination result. Glad to see them again, the girls always make me relax. Their English are good and they can understand me. We chatted and took a bus to go to hospital.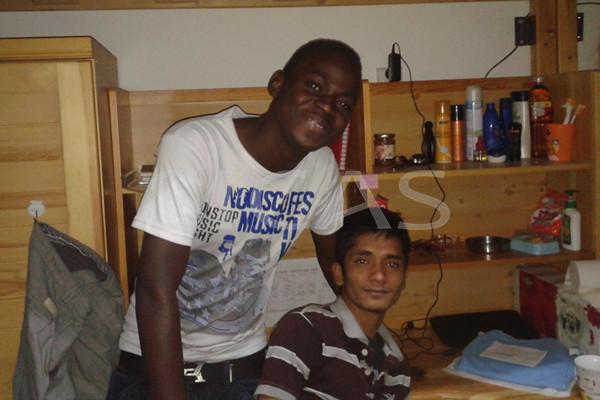 With his roommate
When we got back, it was about half past 5 pm. We went to office to hand my physical examination result. Cause I will have class tomorrow, I asked Ting the schedule of my class. With Ting as my translator, I got my schedule and I will have my first class, a Chinese class tomorrow.
Wish everything going well tomorrow. And thanks Ting and Jie's help here. I'm really happy these days.
---
Click here to start your application.
Contact us if you are interested in studying in China
Whatsapp: +86-15318861816
Email: service@sicas.cn
---
Read also:
How to apply Chinese universities.
Study chinese online, anytime & anywhere.
International students' colourful life in China.