SICAS is Warmly Welcomed in Kenya and Mauritius
Views:831 Time:1/23/2018 6:35:44 PM
SICAS In Kenya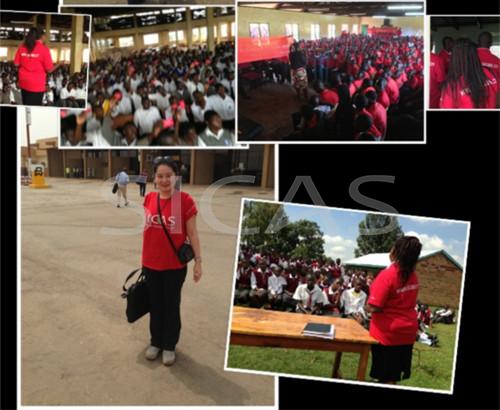 Hundreds of students in Kenya attended the Seminar
On September 23th, 2013, Ms Zhanglu, CEO of SICAS, went to Kenya for a Seminar regarding "study in China". The Seminar discussed many topics such as why study in China, how to apply Chinese universities on SICAS and so on. At the Seminar, Ms Zhanglu together with SICAS staffs and SICAS local volunteers provided senior, professional and detailed consultation, winning strong support from students and their parents.
SICAS In Mauritius

Hundreds of students and parents went to SICAS registration spot in Mauritius
On September 24th, 2013, Ms Zhanglu and other SICAS staffs went to Mauritius. SICAS set up a registration spot in Mauritius. Many students and parents went there and consulted many questions. Ms Zhanglu explained to them professionally with smile. With her and other SICAS staff`s help, hundreds of students successfully applied Chinese University on SICAS at the registration spot.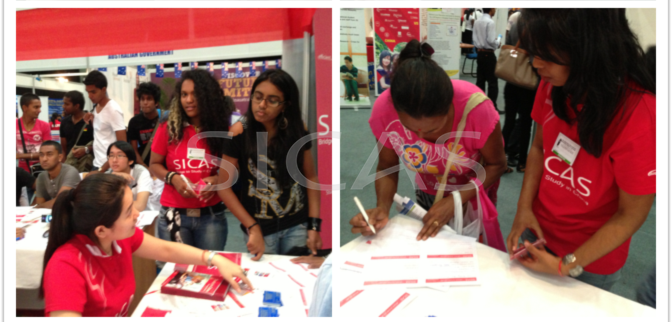 With the help of Ms Zhanglu, many students applied Chinese University on SICAS at the registration spot.
"I am planning to study in China, but I am worried about the application procedure is complicated. After consultation, I am clear and just now I applIied for
Weifang Medical University
through SICAS"said by Rebecca.
In fact, SICAS have already helped thousands of international students from different countries get admissions to study in China in the past 8 years. As a professional organization offering a whole package of the most efficient, accurate and safe application-related services for a wide range of programs in China's advanced universities, SICAS has been sparing no effort to help International applicants directly get admissions for studying in China with the fastest speed.
---
Contact us if you are interested in studying in China
Whatsapp: +86-15318861816
Email: service@sicas.cn
---
Read also:
Study Chinese and foundation course in BRCIC.
International students' experience with SICAS.
Opening ceremony for international students held in BRCIC.
BRCIC international students share paintings to support China.