Diary of Banyanga from Tanzania September 25
Views:565 Time:1/25/2018 5:01:11 PM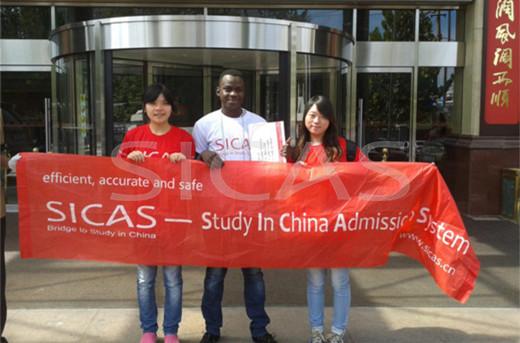 It is my first day with SICAS service officer Ting and Jie. I got up at 8 o'clock and finished my breakfast as usual. My SICAS advisor had told me there will be someone come today. I was a little excited. That means I will start my journey in University of Jinan. It was about half past 10 am. Ting and Jie came my hotel. I checked out under the help of Ting.
We arrived the campus and do my register at International School. The campus is clean and beautiful. When I thought about the school yard, the school staff said due to the former one was full, I have to change my doom, . Thanks Ting and Jie, they never showed any unhappy appearances. They looked small in size but indeed great. They helped me to get a room.
Cause I need a bank card in China, so we went to the China Bank and handed a card latter. It seemed a little complex and it took us some time. When we stopped, it already 2pm. I felt hungry but I feel relax here, people in Jinan are kind and friendly.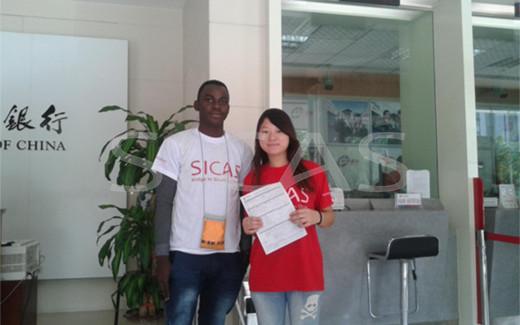 A half hour latter, we were all starved.As soon as we back to school, we went directly to school's canteen then I had a short rest in my doom. The Chinese food I ate was a little strange but it tastes good.
Newly to the doom, there are many things to buy.Ting suggested to buy some daily usages in the nearby market. When we were back, and check the docs I needed, I found my Physical Examination Form disappeared, so I have to do the examination again. It was a little depressed.Ting said:"Come on, do not let it bother you.We do it again." Yeah, it is not a big thing. Due to the hospital would be closed and I was a little tied today, we just took photos in campus for the next day's examination.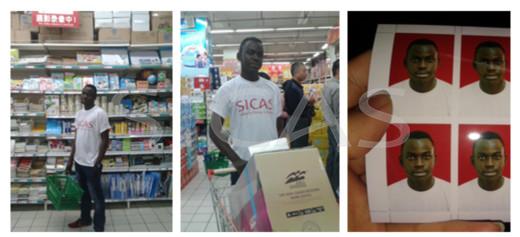 It's a little late today, thank God I have been in my new room and thanks Ting and Jie came along with me for a whole day. It's really a great day.
---
Click here to start your application.
Contact us if you are interested in studying in China
Whatsapp: +86-15318861816
Email: service@sicas.cn
---
Read also:
How to apply Chinese universities.
Study chinese online, anytime & anywhere.
International students' colourful life in China.
Apply Chinese universities with scholarship.
2021 September Intake of Chinese Top Universities' Application Starts NOW!