A Wonderful Start
Views:646 Time:1/24/2018 10:44:04 AM
Hi, I'm Yavuz from Turkey. I came to Beijing, China to study in University of International Business and Economics. I arrived several days ago. And I want to share my experience these days with you.
When I prepared to take my flight, I was once concerned that what should I do when I land in Beijing? Is the SICAS service officer kind or not? Are the students in the university easygoing? But when I landed and saw the smile of my SICAS service officers , these questions were all gone. I saw a young guy and a girl holding a board writing my name and the name of my university on. They guided me to the University of International Business and Economics. Because it was night when I arrived, we went to the campus directly. The campus was in good conditions. There were an air conditioner, a color TV, a telephone, a bathroom, and so on.
The second day they helped me to complete my registration and get my Residents Permit. They said it was a permit that gives me the right to live in China. I should do it in 30 days after my arriving in China. Anyway they helped me with all I needed here. This made me feel safe and effective.My courses have started recently. And I had my first Chinese language lesson. The teacher is a kind middle-aged woman. It was an amazing experience when I learned this new language. The classmates are friendly here.
OK, though I am new in China, the life here is wonderful, I like it. At last, I want to express my gratitude to
SICAS
. You gave me a perfect start in my studying life in China.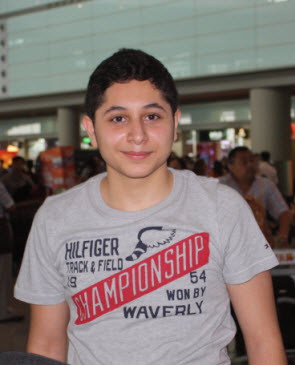 If you have any questions, please email service@sicas.cn or call +86-18866236112 to contact us.
You can easily get all the most useful information for free on our website:
SICAS ( Study in China Admission System) Welcomes you all to apply to study in universities in China.
Website : www.sicas.cn
Email:service@sicas.cn
Whatsapp: + 86-15318861816
---
You could also be interested in:
---