Jerry's Colorful life in China
Views:823 Time:1/24/2018 10:43:58 AM
Hi, I'm Jerry from Canada. I'm studying business in Fudan University and I like studying in China.
I have been in China for about one year. My friends call me Su Heng and it is my Chinese name. I like this name very much. My Chinese friends tell me that it means persistence. During this year I have a basic knowledge about Chinese custom and culture especially about south China. There are various kinds of actives in my university. I always hang out with friends at weekend. We go swimming, cooking dinner, doing barbecue, playing soccer, watching movies, or playing frisbee etc. We talked with each other about everything. They helped me know much about the differences between our two countries. I made many friends and get a lot fun through this way. What I like best is Chinese food. And I wanna learn how to do them. Except this, I joined a summer campus and it aims to help orphans and teach them know something about outside world. I like to do this, the kids there are all so kind and cute.It is the little kids taught me how God has blessed me and I should treasure my life now.
The schoolyard is beautiful. Every time the campus radio sounded, I like walking along the road and imitating the words from radio. I like this way to study Chinese.Now I can speak some Chinese and all my Chinese friends think my pronunciation is good. It all owes to my imitation I think.
I like the life in Shanghai, China. And I am appreciates SICAS for helping me getting admission letter into the university. If you like China like me, I recommend you to choose SICAS to realize your dream.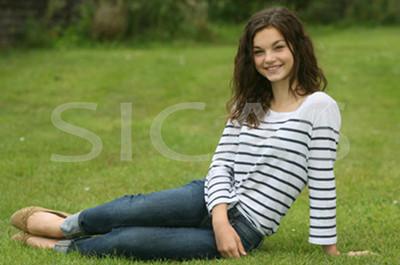 You can easily get all the most useful information for free on our website:
SICAS ( Study in China Admission System) Welcomes you all to apply to study in universities in China.
Website : www.sicas.cn
Email:service@sicas.cn
Whatsapp: + 86-15318861816
---
You could also be interested in:
---