MBBS in English at Fudan University Provided on SICAS Now
Views:713 Time:1/26/2018 1:30:30 PM
SICAS--Study In China Admission System--the official gateway website for International students to apply for first-rate universities in China, is in partnerships with Fudan University for the clinical medicine (MBBS in English, bachelor's degree) program as well as other programs!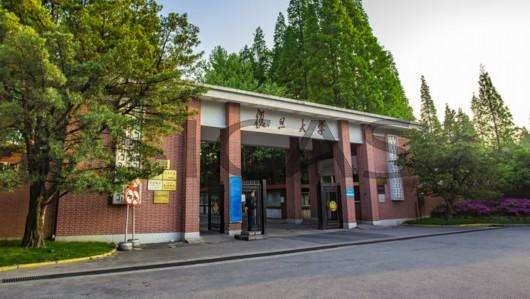 FDU is located in Shanghai, the epicenter of China's booming growth and development which offers International students glimpses into the ultramodern and moments frozen in time.

As a university of a comfortable campus and of a base for exploration of Shanghai--the sprawling city, FDU offers an abundance of programs for International students.

Apart from the specialty--clinical medicine (MBBS in English, bachelor's degree), there're 9 master's degree programs are also conducted in the medium of English:

EMA in Chinese History and Culture
Double Masters Degree in Global Media and Communications
LL.M. Program in Chinese Business Law
EMA in Chinese Language and Culture
EMA in Chinese Economy
EMA in Chinese Politics and Diplomacy
EMA in Chinese Society
Fudan-Paris 1 Double Master Degree in World Economy
International MBA Program

Of course, you can take Chinese language instruction available for all skill levels in the non-degree programs. By living with Chinese students and other program participants in the high-quality off-campus apartments for a more integrated experience, you can experience the lifestyle of China's most dynamic city.

Yet, a lot of International students have failed to get admission due to various inconvenient factors, such as delayed application documents, a complicated application process etc. Now, everything will be ok on SICAS.

Just a few minutes, you can complete the online application process on SICAS under the help of SICAS staff competent in English. You can also keep track of the latest admission status in the wake of the submission of complete and error-free online application files. As soon as you verify successful admission to the university, you will receive the acceptance letter delivered by fast-speed and efficient express worldwide. No need to worry about campus life in China because you'll obtain airport pick-up service, homestay/ accommodation arrangement service, internship offering service etc. provided by SICAS.

For more information about how to be enrolled in FDU, please visit Fudan University on SICAS.

---
Click here to start your application.
Contact us if you are interested in studying in China
Whatsapp: +86-15318861816
Email: service@sicas.cn
---
Read also: