Huazhong University of Science and Technology MBBS Program Officially Joins SICAS
Views:789 Time:1/26/2018 1:40:04 PM
Great news for those who want to study MBBS in China! Huazhong University of Science and Technology, a national key university equipped with the Affiliated Union Hospital and the Tongji Hospital, has officially joined SICAS and put the English-medium MBBS program as well as a variety of other degree or non-degree programs online for International students to choose!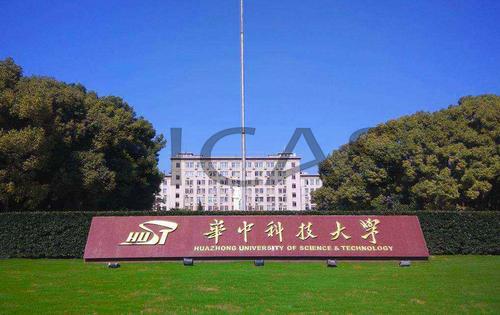 HUST is situated in Wuhan, a city with both an ancient history and a thriving present. Not only International tourists have come here visiting historic relics, appreciating natural wonders and enjoying colorful night life, but also more and more foreign students are turning their eyes on Wuhan as a perfect destination for learning, among which HUST is preferred.
Most International students have come to HUST for studying MBBS for the sake of an abundance of research and intern opportunities. Because there're two hospitals affiliated with HUST--the Affiliated Union Hospital and the Tongji Hospital. They are large modern comprehensive hospitals integrating the function of medical service, education, scientific research and training. As the medical centers of Hubei Province and even South Central China, the hospitals boast a large number of sophisticated medical equipments, like advanced level superconductive magnetic resonance devices, X knife device. They also maintain leading positions in organ transplantation, cardiovascular surgery, hematologists, ENT, orthopedics, urology and other fields within the country.
Just a few minutes, you can complete the online application process on SICAS under the help of SICAS staff competent in English. You can also keep track of the latest admission status in the wake of the submission of complete and error-free online application files. As soon as you verify successful admission to the university, you will receive the acceptance letter delivered by fast-speed and efficient express worldwide. No need to worry about campus life in China because you'll obtain airport pick-up service, homestay/ accommodation arrangement service, internship offering service etc. provided by SICAS.
For more information about how to be enrolled in HUST, please visit
Huazhong University of Science and Technology
on SICAS.
---
Click here to start your application.
Contact us if you are interested in studying in China
Whatsapp: +86-15318861816
Email: service@sicas.cn
---
Read also:
Bright Employment Prospects for MBBS Study in China.
Top Ten Universities for Medicine Study in China.
List of Institutions and Scale of Enrollment for Undergraduate Clinical.