Great News for Those Who Aspire for the Career of Medicine--MBBS (in English) Online Application System Available at Sun Yat-sen University
Views:639 Time:1/26/2018 1:41:34 PM
Sun Yat-Sen University(SYSU) English-taught MBBS (bachelor's degree) program, has officially joined SICAS and is open for online admission to International students!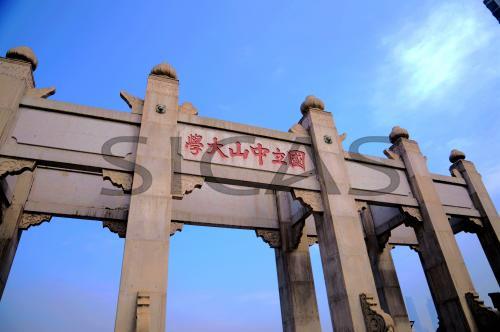 SYSU lies in Guangzhou, the pioneer of the economic development of China owing to its strategically important location (facing the South China Sea and neighbouring Hong Kong and Macao), thus equipped with an abundance of job opportunities.
Founded in 1924 by Dr. Sun Yat-sen—a great democratic revolutionary leader of the 20th century, SYSU is a vibrant community of scholarship and learning characterized by its revolutionary spirit. Characteristic of picturesque campus sceneries and advanced facilities, SYSU has been growing in prominence among International students, especially the specialty--the English-medium MBBS (bachelor's degree) program. However, a great many prospective applicants haven been confounded by language barriers, complex paperwork and convoluted application procedures etc. Now, SICAS can make your dream come true in short time!
Just a few minutes, you can complete the online application process on SICAS under the help of SICAS staff competent in English. You can also keep track of the latest admission status in the wake of the submission of complete and error-free online application files. As soon as you verify successful admission to the university, you will receive the acceptance letter delivered by fast-speed and efficient express worldwide. No need to worry about campus life in China because you'll obtain airport pick-up service, homestay/ accommodation arrangement service, internship offering service etc. provided by SICAS.


For more information about how to be enrolled in SYSU, please visit Sun Yat-sen University on SICAS.
---
Click here to start your application.
Contact us if you are interested in studying in China
Whatsapp: +86-15318861816
Email: service@sicas.cn
---
Read also:
Bright Employment Prospects for MBBS Study in China.
Top Ten Universities for Medicine Study in China.
List of Institutions and Scale of Enrollment for Undergraduate Clinical.