International Students in Taiyuan Participate in the International Youth Exchange Conference
Views:783 Time:6/16/2022 3:15:28 PM
The future belongs to the youth and hopes are placed in them. The international Youth Exchange Conference with the theme of "Youth Shandong, Sharing the Future" opened in Jinan, East China's Shandong Province on May 13. Three international students from TAIYUAN UNIVERSITY OF TECHNOLOGY were invited to attend the online conference. This conference will be hosted by the People's Government of Shandong Province, Chinese People's Association for Friendship with Foreign Countries, All-China Youth Federation and China Soong Ching Ling Foundation.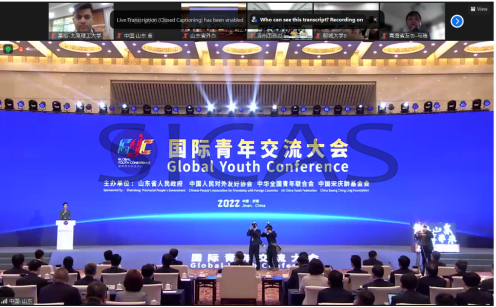 HONARDOST MOHAMMAD AMAN (Afghan), a student at the conference, said, Peaceful development is the common aspiration of people all over the world. I hope young people around the world can unite and work together to promote exchanges and mutual learning among civilizations and contribute to building an open and inclusive world of lasting peace, universal security." IQBAL MUHAMMAD YOUSAF, a Pakistani, said excitedly, "Through the exchange, we really felt the dynamic power of Chinese youth. As international students, we should strive to learn Chinese culture and constantly improve our global competence." EMENIKE ONYINYECHI BLESSING, an undergraduate student from Nigeria, said, "China-africa friendship goes back to ancient times. The Chinese people have always worked with and helped the African people. I will tell my story of studying in China to more African people. I hope the exchanges and cooperation between the two countries will continue to deepen."
The youth, the soul of the nation." The pursuit of progress is the most precious quality of youth; Caring for youth is the unremitting pursuit of educators. The School of International Education exchange will continue to build a platform for international students to communicate with the world's youth, expand the practical carrier of national education, cultivate the sincere feeling of "knowing China, being friends with China", and contribute to the building of a community with a shared future for mankind.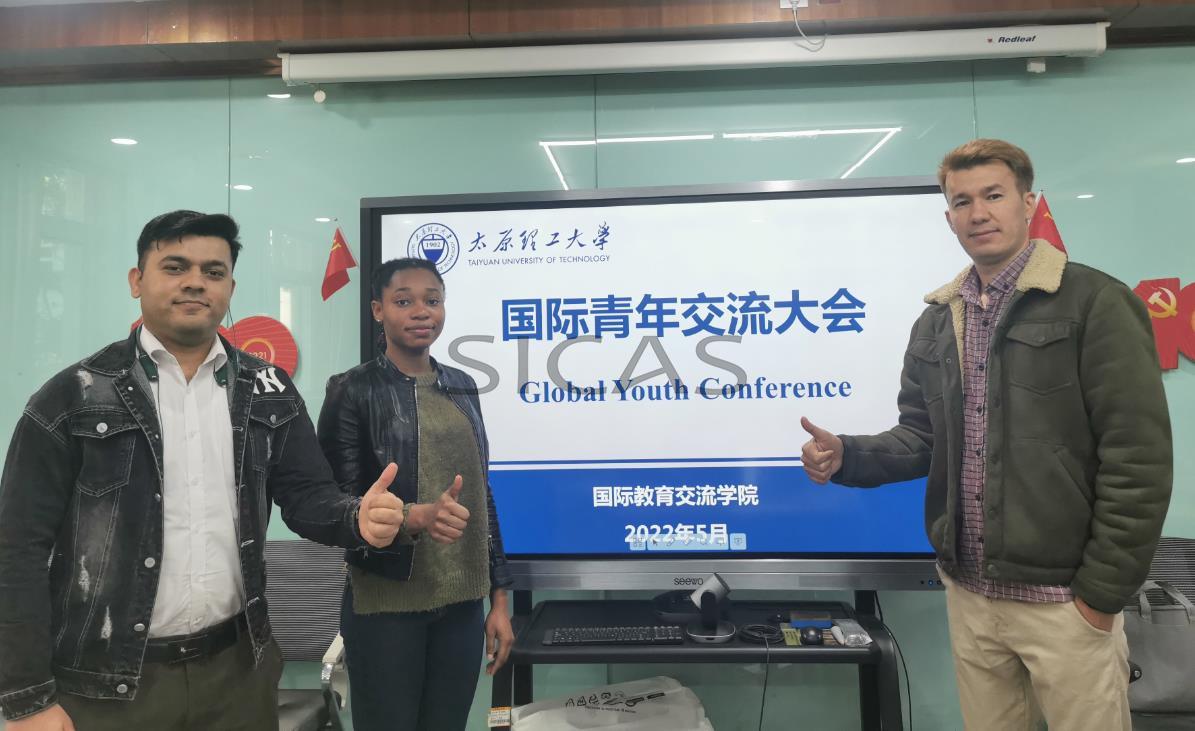 It is reported that more than 5,000 young delegates, international friends and distinguished guests from 48 countries attended the conference. Political leaders from many countries and representatives of international organizations delivered speeches via video.