Study in ZUST Story: China Taught Me the Value of Independence, Community
Views:959 Time:6/8/2022 12:04:47 PM
My name is Tariro Maziofa. I'm from Zimbabwe. I am a Communication Engineering graduating bachelor's student. Before coming to China, I talked to some international students who had been studying at ZUST, they told me that the academic standard at ZUST was high, the discipline and ambiance, and infrastructure was very good, and the labs and libraries were well equipped with advanced tools for research.
I also learned from the internet that the Zhejiang University of Science and Technology was located in Hangzhou, China, a city of innovation, where numerous young people make it their home for innovation and entrepreneurship. This made my choice to study at ZUST a very easy one, what more would one want?
For the four years, I have studied at ZUST. I have witnessed all that I had been told about the school and more. Hangzhou city is a beautiful combination of Nature (West Lake), Culture (such as Ling Yin Temple, and being the origins of the White Snake), as well as Technology as it is the center of the Internet of Things industry in Zhejiang Province and Alibaba Group which makes it an ideal city, especially for a student of technology like myself.
When I left home, I wasn't sure what I will get in return after 4 years. I was excited but at the same time, a little scared of the new reality. China was the first country, outside Zimbabwe, where I would be living on my own. I knew that I had to adapt to a completely new environment. I was prepared to learn, explore, make new friends and get to know myself as an individual self. Thankfully that was made easy by the administration, Lecturers, Supervisors, Counselors, and friends at ZUST who were nothing but helpful to me. ZUST has truly been my second home because I was able to make many new friends from different parts of the world, and learn and experience many new things.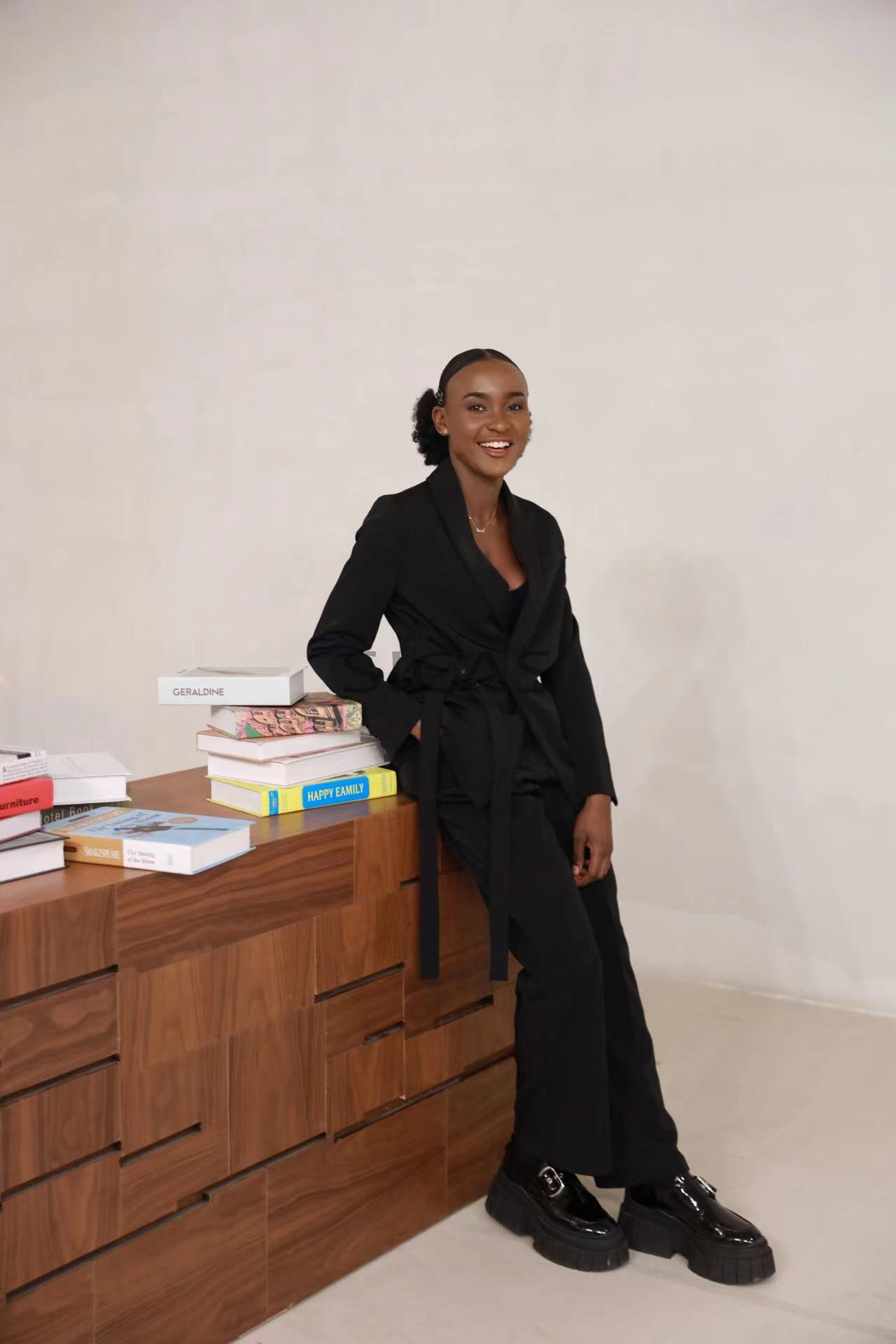 The environment and the people of this country are so welcoming and helpful that you don't feel away from home. China taught me the value of independence, community, and the ability to adapt. My four years at ZUST were exciting and fun. The good experiences that I got here of course do not imply that I did not have to face my share of discomfort and challenges, but it's these challenges that have made me a stronger and more confident person today. In course of my academic work, I participated in various extra-curricular and social activities in the school. In 2020 I participated "Internet+" Innovation and Entrepreneurship Competition in the ZUST where I was a team leader of the ZeroHustle Team which managed to win third place. I was also a member of the Smart Agri-alliance Group which won second place in the same year.
In 2021 participated "Internet+" Innovation and Entrepreneurship Competition in the ZUST again and our team took third place. In 2020 I was nominated for the top 10 international students. I performed excellently in my coursework and in my first and second years of study I was awarded the second-class outstanding degree student Scholarship and a Zhejiang Provincial Scholarship in my third year. I managed to obtain a 3.9 GPA pre-graduation.
I would like to express my Gratitude to ZUST for all the great opportunities, experiences and a great study atmosphere. I would also like to take this opportunity to appreciate my lecturers and supervisors and everyone who played a role in my study life all the years I have been in this University. Finally, I want to acknowledge my classmates and friends with whom I haveshared this amazing four-year journey with. Every encounter and experience I have gained at ZUST has been enriching and will remain in my memories, I will treasure these memories for the rest of my life. I also want to acknowledge my classmates and friends with whom I have shared this amazing four-year journey with. To my fellow graduates, Congratulations!! Finally, to all remaining students, I say, the race is not over until you have crossed the finish line. Stay strong and determined for the goal which you have always dreamt.
Related Article: International Students from ZSTU attended the 4th "Chinese Bridge"
Source: ZUST