To Study in China|Which is lighter or heavier, major or school?
Views:555 Time:7/9/2021 6:08:37 PM
Give priority to schools, and then choose majors.
From the perspective of experience, please choose the school with the top overall ranking.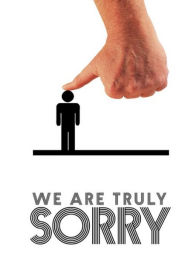 If you graduate from Harvard or Cambridge, or Peking University or Tsinghua in China, few people will define your salary because of your major, and all the bosses give priority to your school.
In the United States, the main training direction of comprehensive universities is scientific research, which also mainly recruits graduate students.
At the same time, there are College liberal arts colleges, which do not recruit graduate students. This is a good distinction between American universities and colleges.
There are many excellent schools in liberal arts colleges, and undergraduate education greatly exceeds that of ordinary universities, unfortunately, the popularity of them in China is low.
If you graduate from college and go back to China for employment, even graduating from a good liberal arts college will not get a job.
If you want to stay in the United States for postgraduate study in the future, going to a good liberal arts college is a good choice.
Of course, if it is considered from the perspective of your knowledge, it makes no difference whether it is a famous school or not.
Undergraduate studies are basic courses, such as history, foreign languages, computers, physics principles, mathematics, anthropology, etc. Teaching materials can be bought, and the learning content is basically uniform.
If we consider the quality of students, the difference between famous schools and non-famous schools is obvious.
Let me talk about it from four aspects:
1.High-quality schools have good students and high quality groups. Individuals are motivated and inspired by the mutual influence with their classmates, and they influence each other. This is why students in good schools are better than ordinary schools in both study and ability.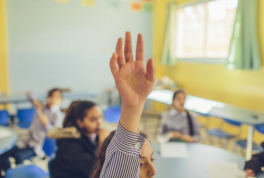 2.Famous schools have high vision and realm, contact with the most cutting-edge knowledge, and consider the problems facing the world. The ambitious goal produces inexhaustible driving force, which is the biggest benefit for students in good schools and the main reason for my so-called fast lane of life.
3.Good campus culture helps to form independence, self-determination spirit, social responsibility and so on, and lays the foundation for becoming a leader in the future. This is the so-called quality.
4.There are strong teachers, ranking first-class in the country and even world-class in good schools. More than 30 Nobel Prize winners teach in the top 10 universities in the United States.
They mainly teach graduate students, and some also teach undergraduate students. You can also ask them for questions. Academic activities and lectures organized by good schools also invite world-class figures.
Students and contacts with intelligent and accomplished people are very important to broaden their horizons, improve their self-confidence and set lofty goals.
From a pragmatic point of view, getting to know the best people is helpful for future graduate studies, developing contacts and choosing topics.
There is no special preference for choosing a major, and it is unnecessary to consider it when applying for a university.
In China, when you take an examination of a university, you have already taken an entrance examination according to your major. Once you enter a university, you enter a major department.
Introduction: I am a student of a certain department of a certain university and a certain college. This is not the case in the United States. When applying, you only choose schools, but you don't have to choose majors. This is also the educational difference between the two countries.
After graduating from college for 20 years, I found that the number of my college classmates who engaged in their major as a lifelong career was few.
Whether the future development is good or not lies in individuals, opportunities, not majors. Being a cadre, a manager, and starting your own business, rather than is depended on the profession.
Study in undergraduate professional period can't go far. If you want to do professional work in the future, such as doctors, lawyers, scientists and engineers, you must undergo strict training and have master's and doctoral degrees.
Chinese parents should prevent some cognitive and psychological misunderstandings-majors are not the future.
Avoid blindly following the trend to pursue popular majors. No major will be hot for a long time. However, when it is hot, it indicates the beginning of the decline of this major.
The reason is very simple. Everyone squeezes in this hot major. When they graduate, the supply of talents in this field exceeds the demand, and the popularity becomes unpopular.
When choosing a major, we must consider the following five factors: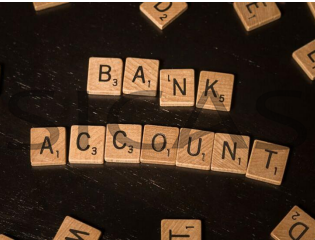 Personal interests and specialties. If you work in this area in the future, in order to achieve results you should have the passion;
Choosing a major should be combined with the future economic trend. For example, after the Chinese people have solved their food and clothing, the consumption level will inevitably rise upwards, and they will pay attention to health, entertainment and hygiene.
Combining the choice of major with the development trend of science and technology. In the next one or two decades, or even longer, life sciences, artificial intelligence, robots, new materials, new energy, data security, machine learning (also called deep learning), biochemistry, etc., are the areas that countries are competing for development. There is a great demand for talents and it is easy to find a job.
Choosing a major conforms to the government strategy. Our government plays a leading role in the economy. The industries it focuses on will be protected and supported by policies. If it is included, the industries will develop rapidly, so will the personal development.
The new rural plan, network security, marine science, agriculture and forestry science and technology, comprehensive health plan, old-age care, combating cyber crime, environmental design and ecological management, sand control and water control, etc., which our government pays attention to, are all promising fields.
For example, when China promotes the belt and road initiative in the world, countries along the way will inevitably benefit first, learn the language of these countries, understand their needs, serve as a bridge between China and this country, and develop their careers quickly.
Choosing a major depends on the relationship between supply and demand of talents. For example, in China, English majors are overcrowded, while small languages, such as Arabic, Portuguese and Spanish, are seldom studied. Once needed, talents may be in short supply.
There are too many people who speak English now. If you weren't a top student, no one would take you seriously. For small languages, things are rare. Although the market is small, there are many job opportunities from the perspective of supply and demand.
It is a very good consideration to regard small languages as the first foreign language and English as the second foreign language.
For international friends studying in ChinaI think before you came, basically no one was very proficient in understanding and using Chinese.
Therefore, it is recommended not to choose a non-English-teaching major, which can improve your mastery of the chosen major by more than 50%.
At the same time, foreign friends in China can study Chinese or take Chinese as their favorite language. You will find Chinese history and culture, Chinese customs, Chinese cuisine, martial arts (Bruce Lee), and so on. Finally, you will fall in love with China.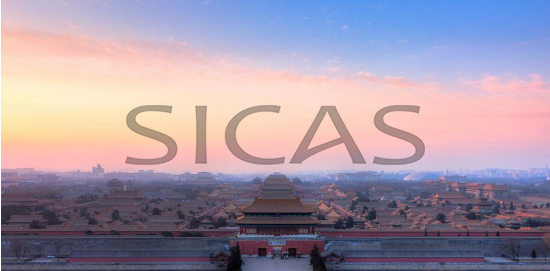 The September deadline for China's enrollment in 2021 is coming. International partners who have not yet acted should not hesitate anymore, taking steps to come to China, and China welcomes you!