The Three most Recommending Medical Universities in China
Views:710 Time:7/9/2021 4:04:22 PM
It's coming to a new semester in September, and many parents have been struggling with question which school to attend and how to rank different schools.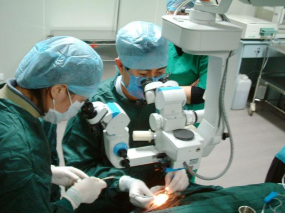 A parent asked me how to rank Southern Medical University, Jilin University and China Medical University. This question is very good, so it is sent out for your reference and discussion.
My ranking is Southern Medical University, China Medical University and Jilin University. This examinee is from Liaoning, and can be admitted to the 5+3 clinic of these three schools.
TOP 1.Reasons for choosing Southern Medical University
I chose Southern Medical University first. Southern Medical University is located in Guangzhou. Its predecessor is the First Military Medical University of China, which is a Chinese military academy.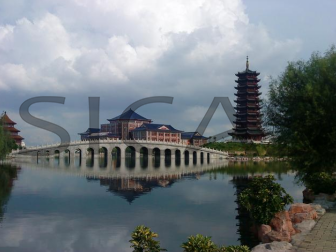 Now there are three other military medical universities, among which the Second Military Medical University, namely the Chinese Naval Military Medical University and the Fourth Military Medical University, namely the Chinese Air Force Military Medical University, all belong to the Project 211. Although the Third Military Medical University of China does not belong to the Project 211, it is also famous in the world medical field.
Southern Medical University, the first military medical university in China, is also famous. We can see that it has an 8-year master's degree program.
The clinical 8-year program was developed by Peking Union Medical College. The second program was developed by Peking University Medical School, and the third program was developed by Southern China Medical University.
Up to now, not many Chinese medical schools have this 8-year program.
China Southern Medical University now belongs to Guangdong Province, which has a good economy, a lot of education funds and can attract many talents. In the long run, the strength of Southern Medical University will rise.
I don't know if you have thought about the first degree. For ordinary people, the first degree, that is, the identity of your undergraduate college is sometimes more important than your major.
You may change Chinese to study mathematics as a major in the future. But schools generally don't change.
Therefore, we sometimes need to choose a university, whose strength and reputation will become better and better as time goes by, and then this university is very good.
Although this has no essential effect, it can also be considered.
In addition, in terms of employment, the employment of medical schools has regional characteristics. Except for a few, such as Concord, Peking University Medical School, Shanghai Medical College, etc., most of the radiation force is local. The main radiation force of Southern Medical University is in Guangdong, where the economy is developed and the hospital income is good.
In short, on the whole, Southern Medical University should rank first.
TOP 2. Jilin University ranks second
The predecessor of Jilin University Medical College in China is Bethune Medical University. Like China Medical University, it used to be an institution directly under the Ministry of Health.
The Ministry of Health once had 11 universities directly under it, all of which were the best medical schools in China, including Union Medical College, West China Medical Center and Tongji.
Except Union Medical College and China Medical University, other medical schools were merged by 985 University. Bethune Medical University merged with Jilin University.
There are good and bad effects in mergers. Generally speaking, many medical schools have declined a bit after the merger, but Bethune Medical School has declined a bit more.
According to the evaluation results of the Ministry of Education, the clinical practice in Bethune Medical School has reached Grade B. Judging from the ranking of the medical profession, Bethune Medical School came to 27th place, even inferior to Wuhan University Medical College, which developed from a very ordinary medical school.
TOP 3. China Medical University ranks third
In addition, the examinee are from Liaoning, and they are likely to work in Liaoning, while the medical school has the characteristics of local strongmen. In Liaoning, China Medical University is definitely the only one, but bethune medical school can't match it. Moreover, in terms of location, Shenyang is better than Changchun.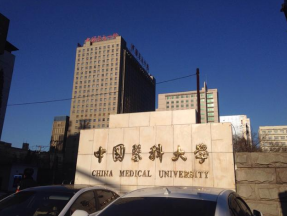 However, in the long run, China Medical University still has a certain risk of decline. China Medical University is different from Union Medical College. Even though Union Medical College has no title, in fact, it has entered the double first class now, and it will not lose anything. Union Medical College is backed by the Chinese Academy of Medical Sciences, and its status is different, and in Beijing, the location is good; Not to mention, it has always had the best reputation.
China Medical University is in an awkward situation. Liaoning's economy can't give China Medical University much support, and Shenyang's location won't attract many excellent teachers and students. Slowly, the Chinese Medical Association will become a university in the province, and its reputation will gradually decline.
However, Jilin University belongs to the Project 985. Although everyone doesn't want to study there, the Project 985's students will always attract some foreign students. Therefore, Jilin University is still a national university, which is recognized by the whole country. Therefore, although Chittagong will decline, on the whole, its name should be louder than that of China Medical University as time goes by. However, this influence is weak and too far away, so it should not be the focus of consideration now. Therefore, China Medical University should be put ahead.
In addition, the examinee also mentioned Suzhou University. The medical school of Suzhou University is also very good, and the location of Suzhou is also very good. However, I think it should be ranked behind the three medical schools. The reason is that the medical school of Suzhou University is not the best in Jiangsu Province, ranking behind Nanjing Medical University and Nanjing University Medical College, and its competitiveness is not strong enough. After leaving the province, it is not as good as the previous three universities.
What do you think? Welcome to discuss it.
Finally, I feel that choosing a school is choosing a life.
Appendix: ranking of clinical universities in Chinese medical field
Medical profession
List of Clinical Strength of Best Medical Colleges in China in 2021
Rank
Name of medical college
Location
Score
1
Shanghai Jiao Tong University School of Medicine
Shanghai
87.15
2
Fudan university Shanghai medical college
Shanghai
76.84
3
Capital Medical University
Beijing
71.16
4
Peking University health science center
Beijing
62.15
5
Zhongshan Medical College of Sun Yat-sen University
Guangdong
58.70

6
Peking Union Medical College Hospital
Beijing
55.82
7
Tongji Medical College, Huazhong University of Science and Technology
Hubei
54.45
8
Zhejiang university medical college
Zhejiang
49.37
9
West China Hospital of Sichuan University
Sichuan
44.35
10
Xiangya Medical College of Central South University
Hunan
43.12
11
PLA Medical College
Beijing
36
12
China Medical University
Liaoning
33.63
13
Zhengzhou university medical college
Henan
33.46
14
PLA Air Force Military Medical University
Shanxi
32.90

15
Chongqing Medical University
Chongqing
31.60

16
Nanjing Medical University
Jiangsu
30.14
17
Southern Medical University
Guangdong
29.13
18
Harbin Medical University
Heilongjiang
25.70

19
PLA Army Military Medical University
Shanghai
23.27
20
Wuhan University School of Medicine
Hubei
23.06
21
Shandong First Medical University
Shandong
22.55
22
Guangzhou Medical University
Guangdong
21.56
23
PLA Naval Military Medical University
Shanghai
21.53
24
Qilu Medical College of Shandong University
Shandong
20.39
25
Tianjin Medical University
Tianjin
19.75
26
Xi 'an Jiaotong University School of Medicine
Shanxi
19.25
27
Bethune Health Science Center of Jilin University
Jilin
18.69
28
Tongji University School of Medicine
Shanghai
17.09
29
Anhui Medical University
Anhui
16.88
30
Fujian Medical University
Fujian
16.75
31
Shanxi medical university
Shanxi
16.73
32
Medical School of Nanjing University
Jiangsu
15.56
33
South China University of Technology Medical College
Guangdong
15.30

34
Medical College of Henan University
Henan
13.70

35
Xinjiang Medical University
Xinjiang
13.43
36
Soochow University School of Medicine
Suzhou
13.37
37
Nanchang University Jiangxi Medical College
Jiangxi
13.16