Chinese scholarships are as high as 100,000 yuan per year
Views:769 Time:7/15/2021 12:14:30 PM
With the steady improvement of China's economy, the education quality of the education system in large, medium and smallschools has been significantly improved, and the number of high-quality universities entering the ranks of famous universities in the world has gradually increased, with more and more overseas students coming here, reaching more than 400,000 in 2019.

On April 10, 2000, the Ministry of Education of China announced that 45 institutions of higher learning were entrusted to recruit international students majoring in clinical medicine to teach in English.
A large number of students from underdeveloped areas come to China to study, among which many African students come to China to study,and their treatment when they go to school in China isso good.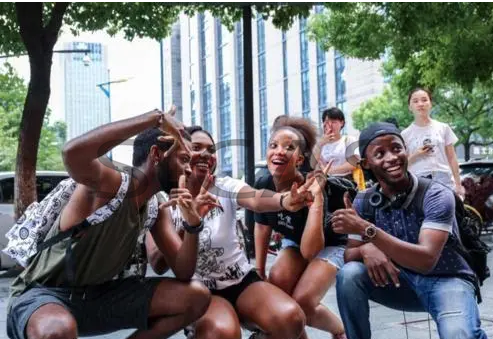 Since 2018, there have been 50,000scholarship quota for African students. What does this mean? This means that at least 50,000 African students can study in China every year, and their scholarships are very generous.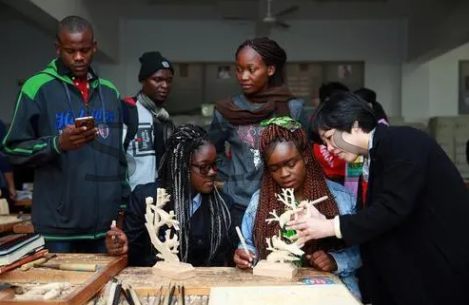 Now, not to mention students, even many office workers can hardly earn 100,000 yuan in one year, and ordinary families who can save 100,000 yuan are also hard-working and thrifty. However, African students studying in China have scholarships of up to 100,000 yuan a year.
However, African students who come to China, even if they are junior college students, have the opportunity to get a generous scholarship, with a maximum of 100,000 yuan per year. Moreover, a large number of African students can get a scholarship of 50,000 yuan every year, which is easy.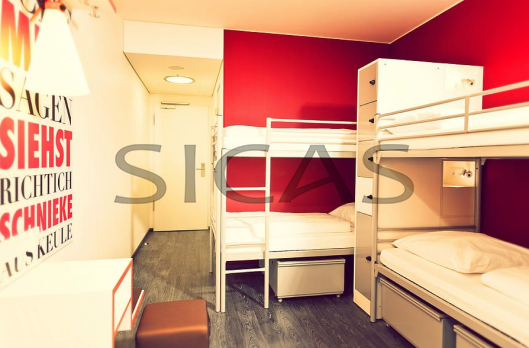 Besides the generous scholarships for African students, their accommodation environment is many times better than that of Chinese college students.
Most of their dormitories are single and well-equipped. In contrast, our Chinese college students' dormitories are basically a dormitory for four people, which is the kind of setting with upper bunk and lower bed.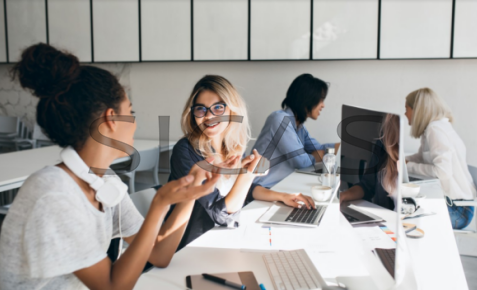 Among them, Pakistan, India, Russia, Indonesia, Laos, Kazakhstan, Vietnam, Bangladesh, Mongolia and Malaysia rank among the top 15 students studying in China.
Although individual African countries have not entered the top 15, the total number of African students has reached 81,562, accounting for 16.57% of all international students in China, which is a big number.
Why do you want to study in China?
Because the United States and Britain tighten visa and immigration policies, and there is not much room for development after graduation, China has become a major inflow country for international students from third world countries.
Besides, the greater temptation is that China offers generous scholarships.
According to the Regulations on the Administration of Chinese Government Scholarships formulated by the Ministry of Education of China, China provides at least 11 scholarship programs for foreign students and scholars coming to China.
Scholarship programs include tuition fees, internship fees, accommodation fees, public medical care, living expenses, one-time resettlement subsidies, etc., which basically cover all aspects of life.
The standard of full scholarship funding, including tuition, accommodation, living expenses and medical insurance, is gradually increased according to undergraduate, master and doctoral degrees, and the funding amount ranges from 59,200 yuan to 99,800 yuan.
The living expenses are 2500 yuan, 3000 yuan and 3500 yuan respectively. This figure is higher than the monthly living expenses of a family of three in second-tier cities in China, such as Shenyang.
China has given students all over the world a lot of opportunities. They don't have to spend their family money.
China offers scholarships to some underdeveloped countries such as Africa, and stimulates students from South Asia such as India and Southeast Asia to study in China.
Due to the disparity in exchange rates, Southeast Asian students have to spendlots of money studying in Europe and America, but when they come to China, they can go to a good university in China forfree, which makes China the best choice for studentsfrom Africa, Southeast Asia and South Asia who want to study abroad.
"China's scholarships include not only tuition fees, but also accommodation fees, living expenses and other expenses." Egyptian student Mohammed said. Other countries in the world have reduced or exempted university tuition fees, but they still have to pay for their own accommodation and living expenses.
Ruan Jinhua, a Vietnamese student, applied for a university's "Southeast Asia Scholarship" (now changed to "the belt and road initiative Scholarship"), which is as high as 56,000 yuan per year.
Studying in China is a very good choice. When you come to China through sicas, you can also get additional special scholarships from sicas and a series of worry-free service systems for studying in China. Welcome to China in 2021.