SDJTU Ranked 11th in the 2015-2019 National New Undergraduate Discipline Competition Ranking List
Views:5875 Time:3/30/2020 5:21:21 PM
On February 22, the results of the 2015-2019 and 2019 national university competitions are released by the China Association of Higher Education. In the "2015-2019 National Universities Subject Competition Ranking", Shandong Jiaotong University ranked 240th in China and 16th in Shandong province. In the "2015-2019 National New Undergraduate Discipline Competition Ranking List", Shandong Jiaotong University ranked 11th in China.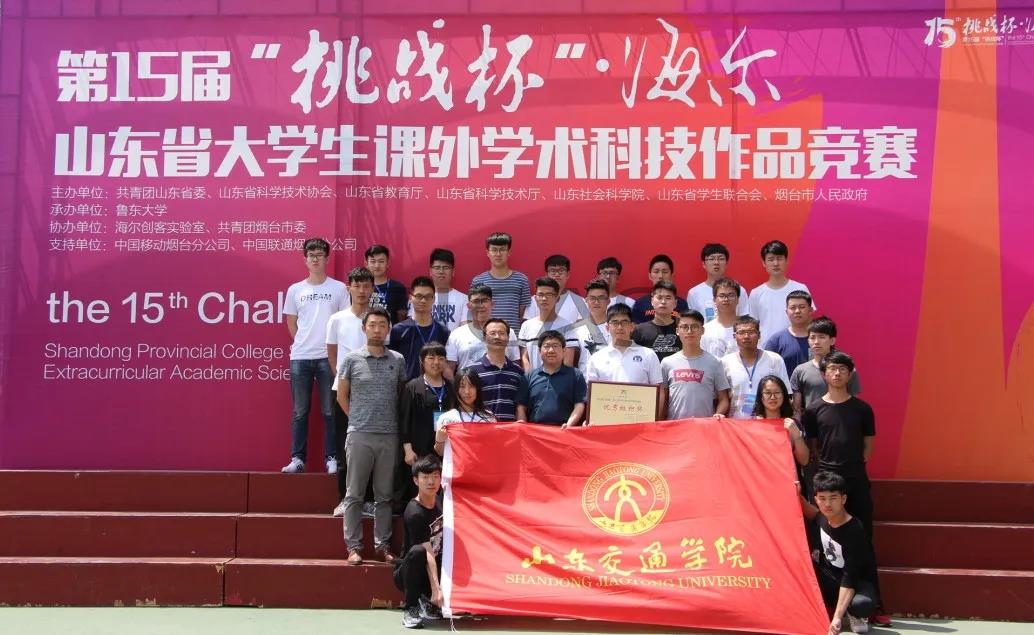 In recent years, Shandong Jiaotong University has always taken the spirit of innovation, entrepreneurial consciousness, and innovative entrepreneurship as important goals for talent cultivation. It has integrated resources, introduced relevant guarantee systems, and carried out the practice of dual-creation education for college students relying on the practice base of innovative and entrepreneurial education for college students.
In the past three years, students from Shandong Jiaotong University have won more than 7,500 awards at the provincial level and above, and over 3500 awards at the provincial level and above in various competitions in the transportation industry. In the Challenge Cup, Internet +, and Youth Creation competition, there are 4 bronze awards, 5 provincial special awards, 5 gold awards, and 221 national innovation and entrepreneurship training programs approved.
It is reported that the experts of China Association of Higher Education published the ranking of national universities' subject competitions through "Research on the Evaluation and Management System of University Competitions". Since 2017, the leader board has been released once a year, each time publishing a five-year total list, a current list and several sub-lists. According to the authority, influence, and international principles, the national college competition rankings are selected every year. Several national college competition projects are selected for inclusion in the rankings. The awards, organizational contributions, and research contributions are three dimensions for national colleges and vocational colleges, it has attracted wide attention from the society.
Related Articles:
Dean of Shandong Jiaotong University Visited BRCIC
Last 8 Scholarship Seats in Shandong Jiaotong University 2020 March Intake
You can easily get all the most useful information for free on our website:
SICAS ( Study in China Admission System) Welcomes you all to apply to study in universities in China.
Website : www.sicas.cn
Email:service@sicas.cn
Whatsapp: + 86-15318861816
---
You could also be interested in:
---