Study Biological Engineering in Liaocheng University
Views:660 Time:1/23/2020 11:14:56 AM
About Liaocheng University
○ 91 bachelor programs

○ 34 master programs
○ 25 colleges
○ 9 research institute
College of Life and Environmental Sciences
○ strong comprehensive strength
○ rapid development speed
○ 30 years of construction and development
○ 53 full-time teachers
○ 39 teachers with doctoral degree
○ 20 associate professors
○ 11 professors
○ 4 university-level famous teachers
○ 1 national outstanding teacher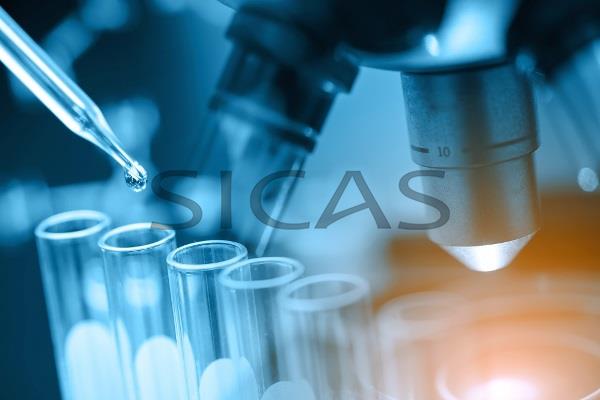 ○ 21 laboratory classrooms
○ 6 research laboratories
○ 1 provincial higher education laboratory
○ 1 taxidermy museum
○ 85% employment rate of college graduates
○Teachers and students of the college have made outstanding achievements in normal university students' skill competition
study Biological Engineering
(Bachelor, English Medium)
in LCU
Introduction
Biological Engineering is the use of living systems and organisms to develop or make products, or"any technological application that uses biological systems,living organisms or derivatives thereof, to make or modify products or processes for specific use".
Fees:
Tuition Fee: 24,800 RMB per year
Accommodation fee: 6000 RMB per year ,double room
Teaching Objective
To cultivate students to develop morally, intellectually and physically, acquire basic knowledge of biology, master basic theories and skills of bioengineering technology and its industrialization.
Main Courses
General Biology, Biochemistry, Microbiology, Molecular Biology, Engineering Drawing, Principles of Chemical Engineering, Cell Engineering, Enzyme Engineering, Gene Engineering, Fermentation Engineering.
Duration: 4 years
Degree awarded: Bachelor of Engineering
Employment orientation: Senior engineering and technical talents who can be engaged in design, production, management, new technology research and new product development in relevant enterprises and scientific research institutions in the field of biological engineering.
College of Life and Environmental Sciences
The College of Life and Environmental Sciences of Liaocheng University is one of the colleges of science and engineering with strong comprehensive strength and rapid development speed. After more than 30 years of construction and development, the college has established a teaching and research team with high academic level.
The school has a strong faculty, including 53 full-time teachers, 11 professors and 20 associate professors. There are 39 teachers with doctoral degree and 10 teachers with overseas study and academic research background. 1 national outstanding teacher and 4 university-level famous teachers; The college attaches great importance to talent training and promotes education teaching quality through scientific research. It has formed a team of teachers with reasonable structure, rich experience in teaching and scientific research, international vision, solidarity and innovation.
College has perfect teaching and scientific research facilities and advanced equipment. There are twenty one laboratory classrooms for undergraduate students and six research laboratories for postgraduate students. One key laboratory of the Provincial Higher Education department plays an important role in research on ecology and biodiversity. One taxidermy museum in the laboratory building provides the basic information of animal taxonomy for study. The college library contains hundreds of journals and tens of thousands of paper and electronic books as well. The laboratory building is equipped with modern facilities and equipment. Across the range of biological disciplines, research opportunities are provided by using genetic technologies, electron microscopes, and precision analytic instruments, and that can take you to field stations.
The employment rate of college graduates has been maintained at more than 85%, the total admission rate of postgraduate entrance examination has reached about 30%, and many graduates have won the title of national and provincial talents. Teachers and students of the college have made outstanding achievements in normal university students' skill competition, biochemical experiment competition, innovation and entrepreneurship competition and other competitions at all levels. "Biological Practitioners Association", the student association of the college, was rated as the excellent science and technology association of college students in Shandong province.
Contact Us For More Available Courses in LCU
Web: www.sicas.cn
E-mail:service@sicas.cn
Whatsapp: +86-15318861816