New Year Party in Harbin Institute of Technology
Views:827 Time:1/2/2019 4:32:49 PM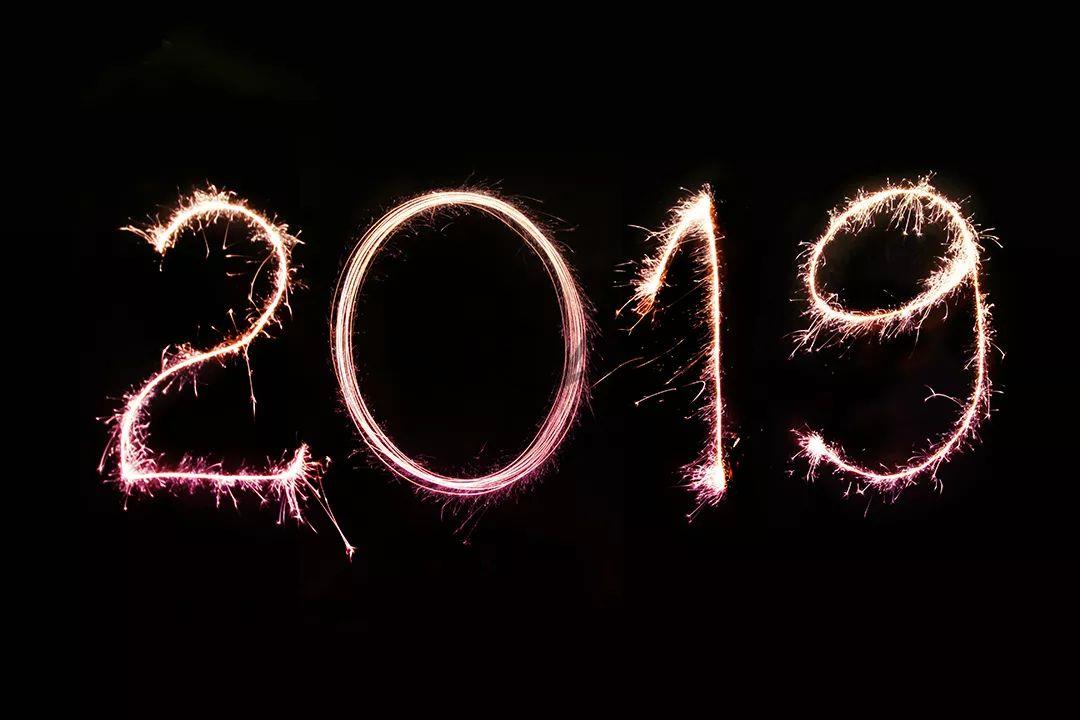 Happy New Year! Everything Goes Well! Wishing You Prosperity! Prosperous New Year!
On December 29, 2018, nearly 200 teachers and students who were full of expectations ushered in the New Year party! The smiling face is like warm sun in winter, they were singing and dancing, bloom youth, bid farewell to the old and usher in the new in joyous!
The venue and the teachers' clothing was mainly in Chinese red, with Chinese knot, Chinese character of fortune, lantern, balloon and so on. The whole hall was filled with a strong festive atmosphere.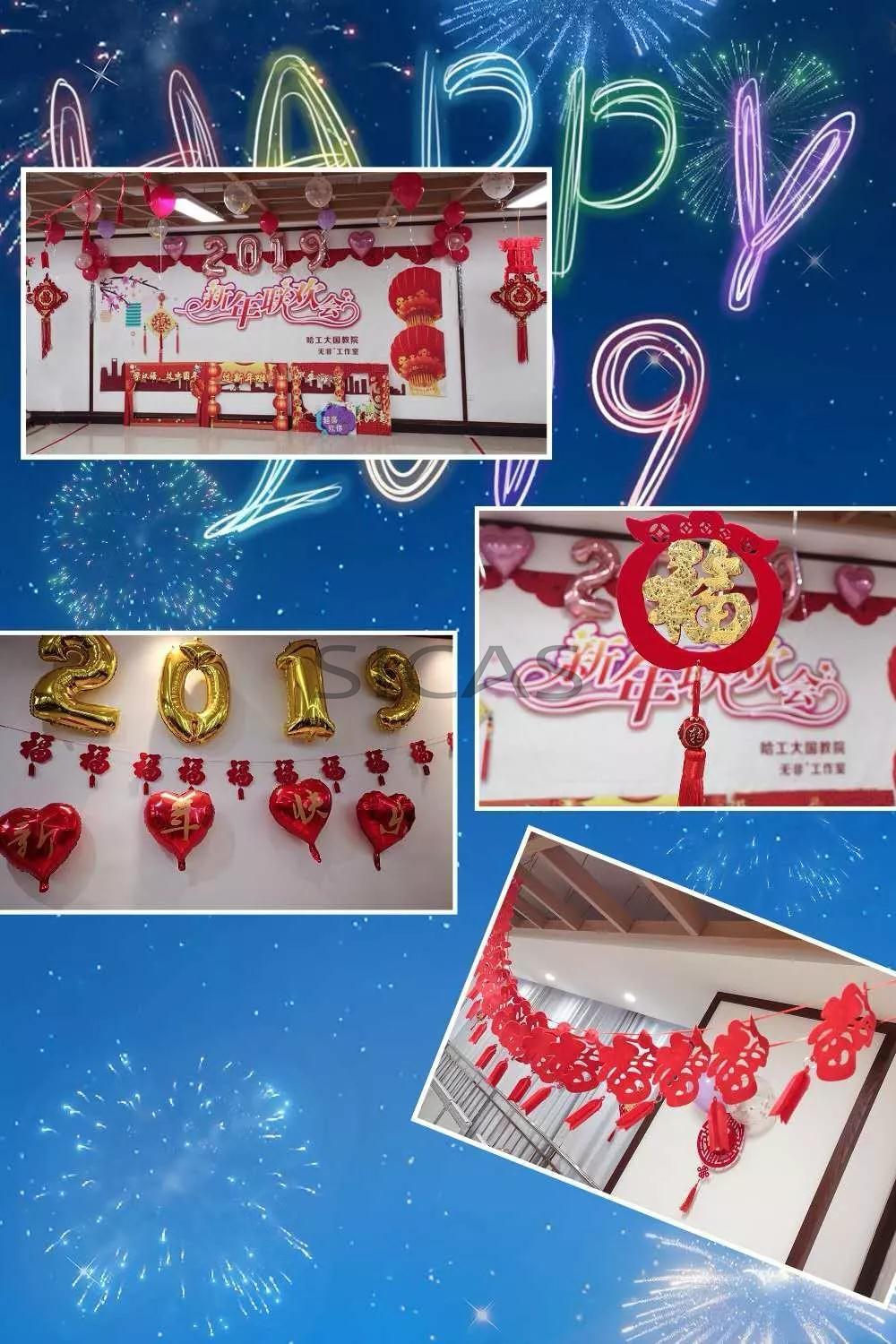 At 1:30 in the afternoon, the students came in. They signed their names on the signature wall and wrote down their New Year's wishes, which were full of beautiful expectations and imagination.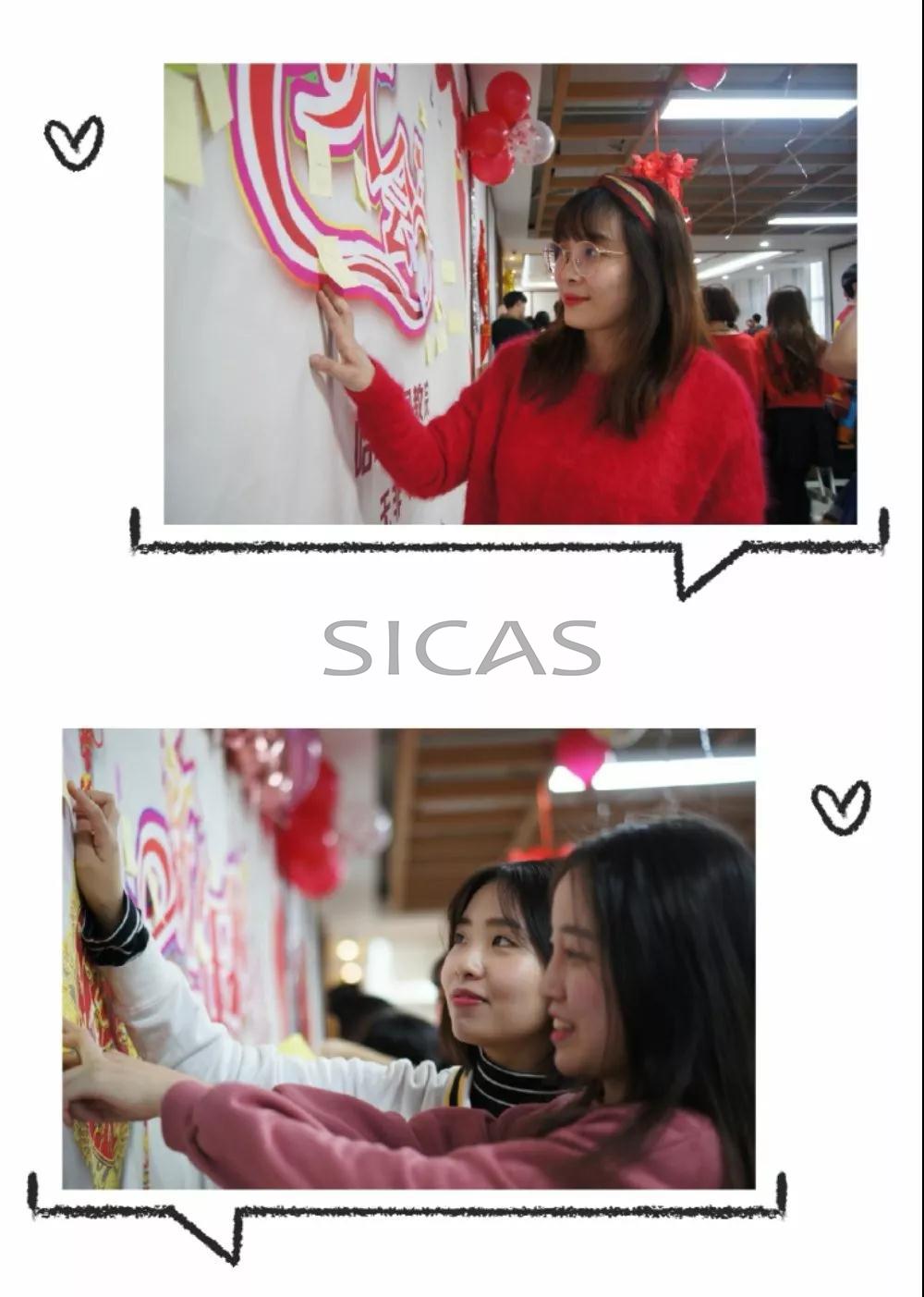 Teachers and students were interested in the photo board with popular words, they all wanted to take photos.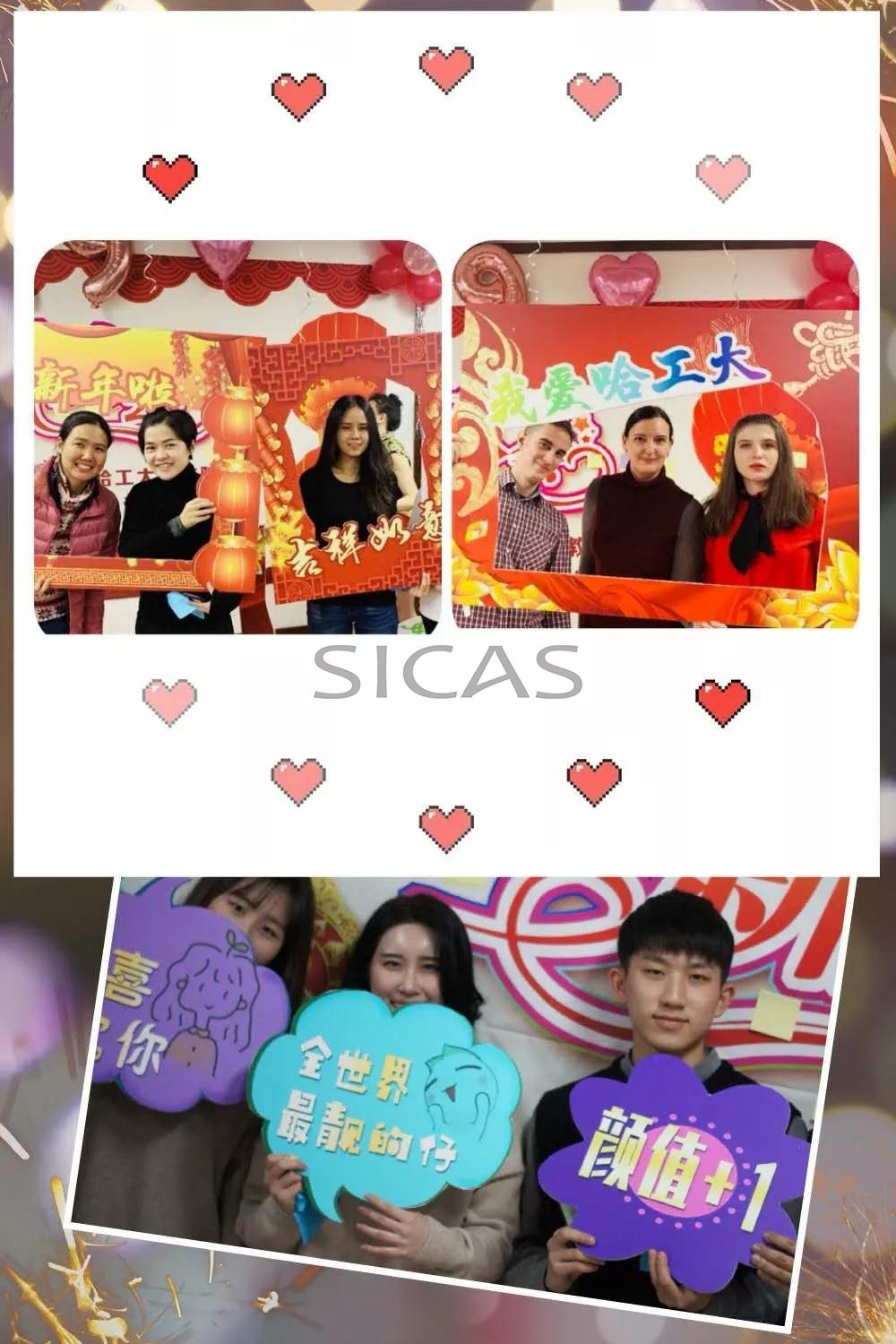 Once the wonderful party began, the beautiful hosts on the stage caused a cheer.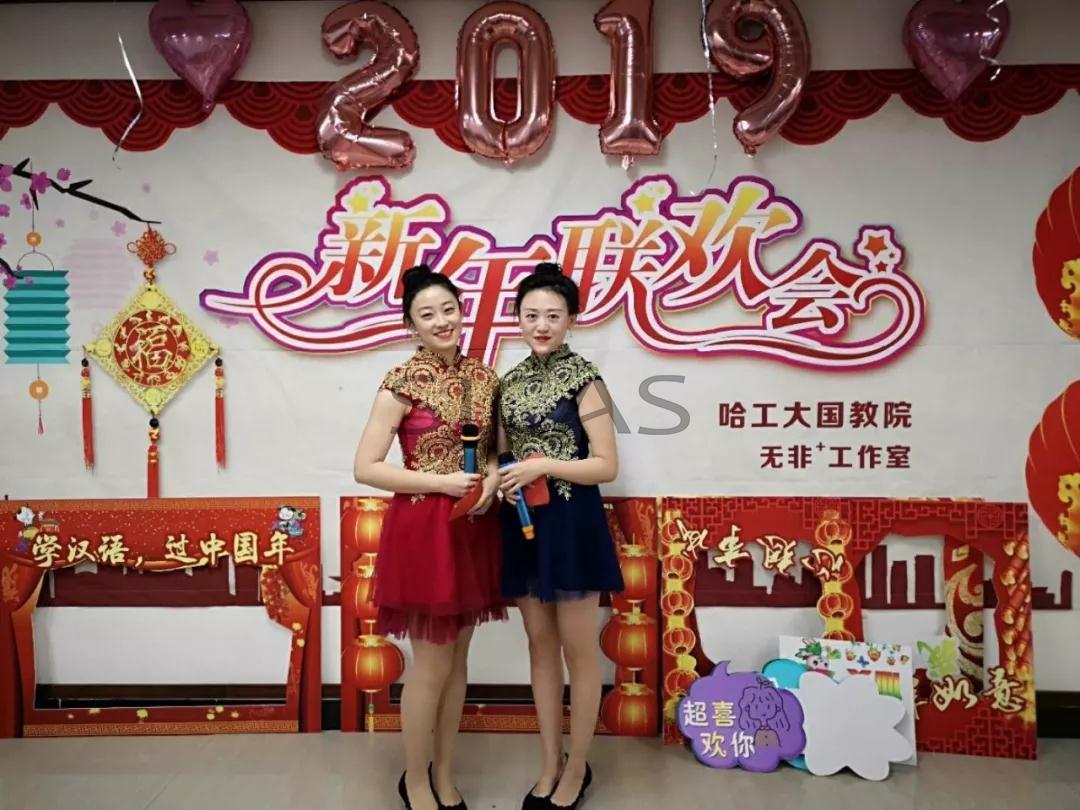 The program was completed by teachers and students together:
Class A1 and A2 brought the familiar Korean songs "sorry sorry".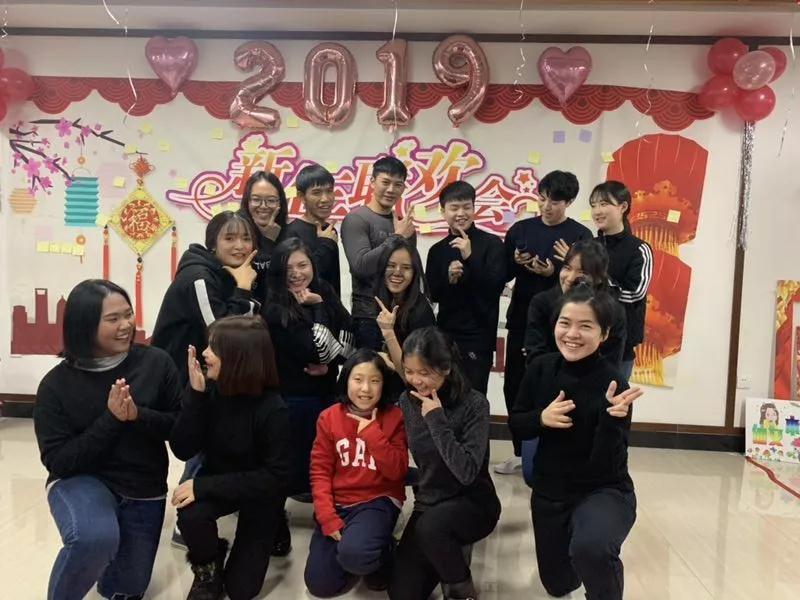 Thai students made their own manicures to present a dance with regional characteristics "water Lantern Festival".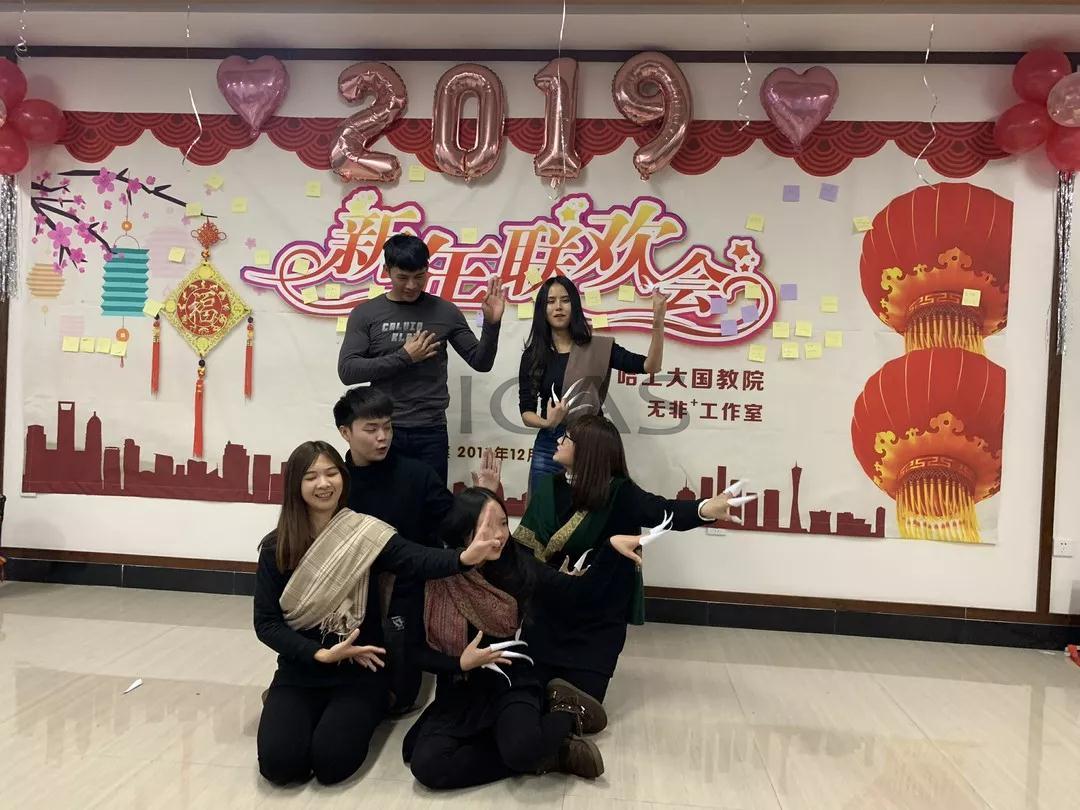 South Korean students brought the song and dance "Red twilight" "What's wrong,daddy? ", singers were very infectious, turned over the audience!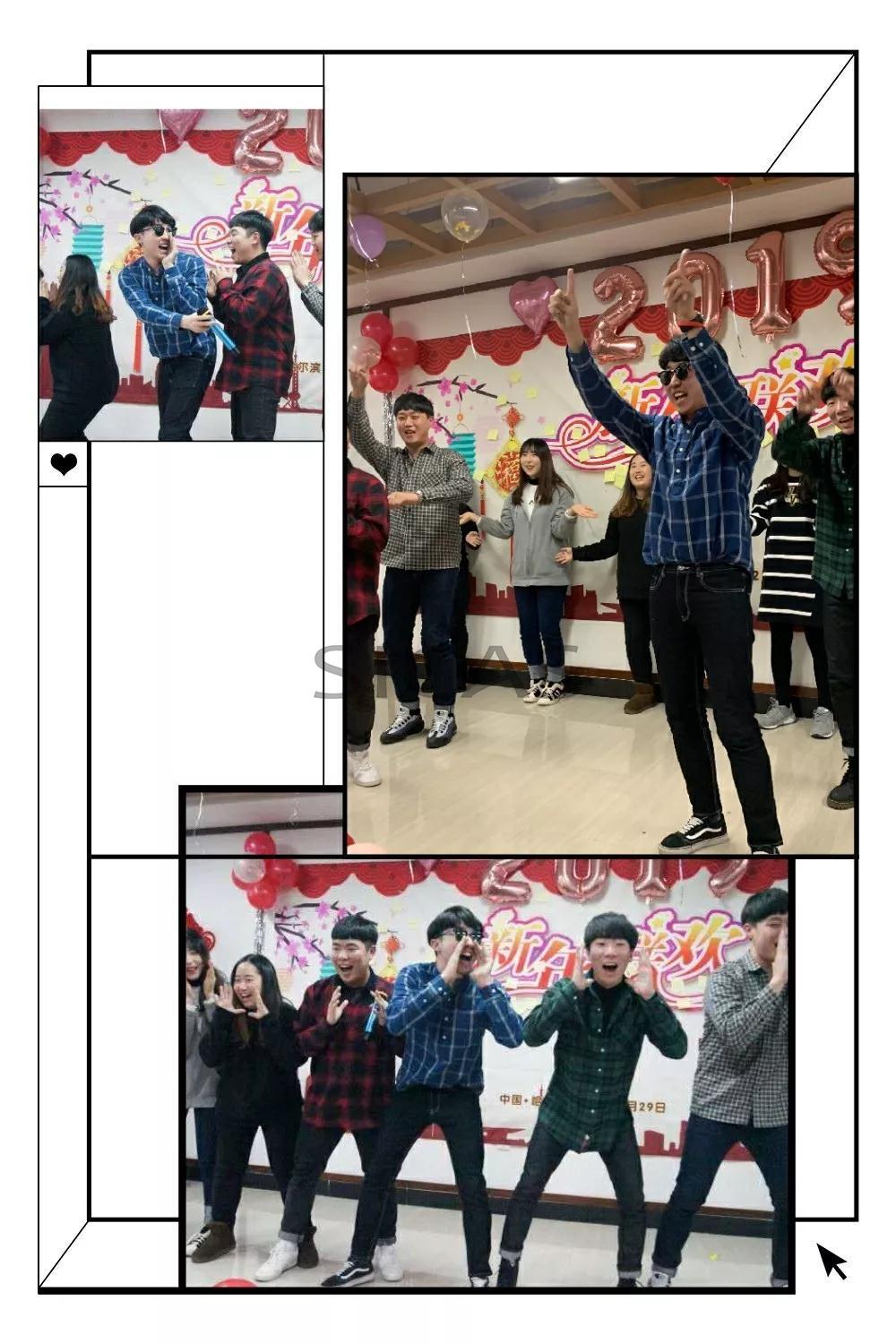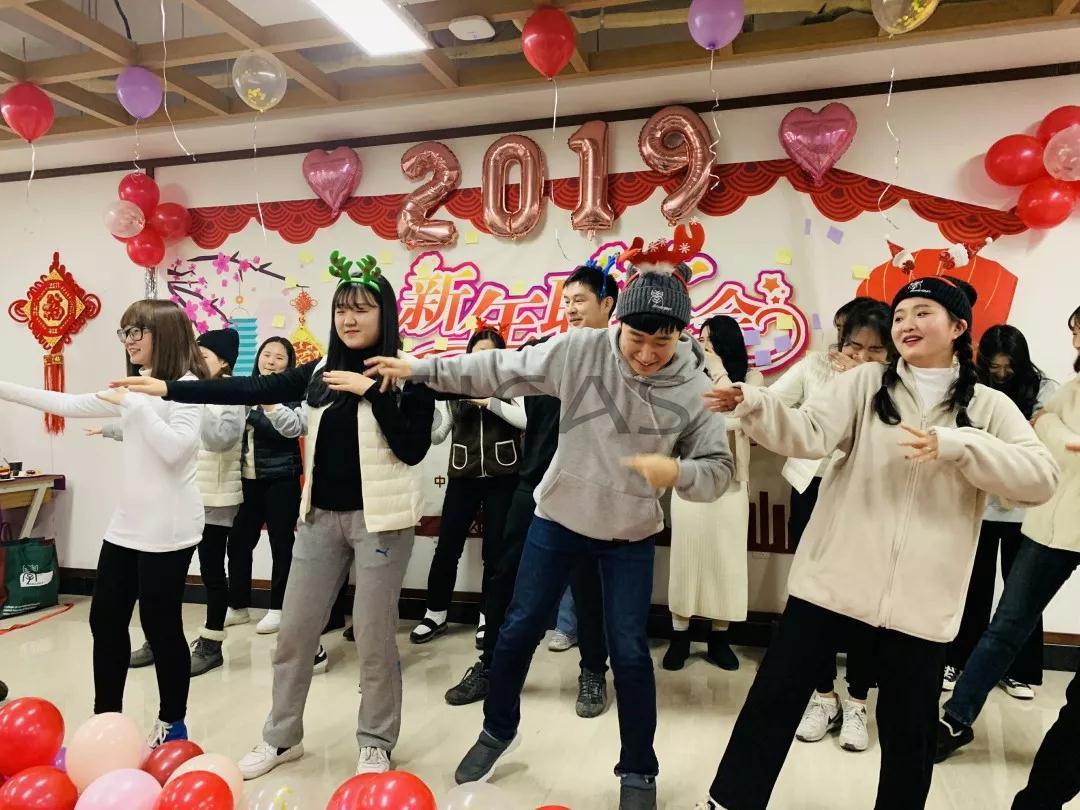 Teachers sang "I like you and tiktok", sweet voice full of amorous feelings.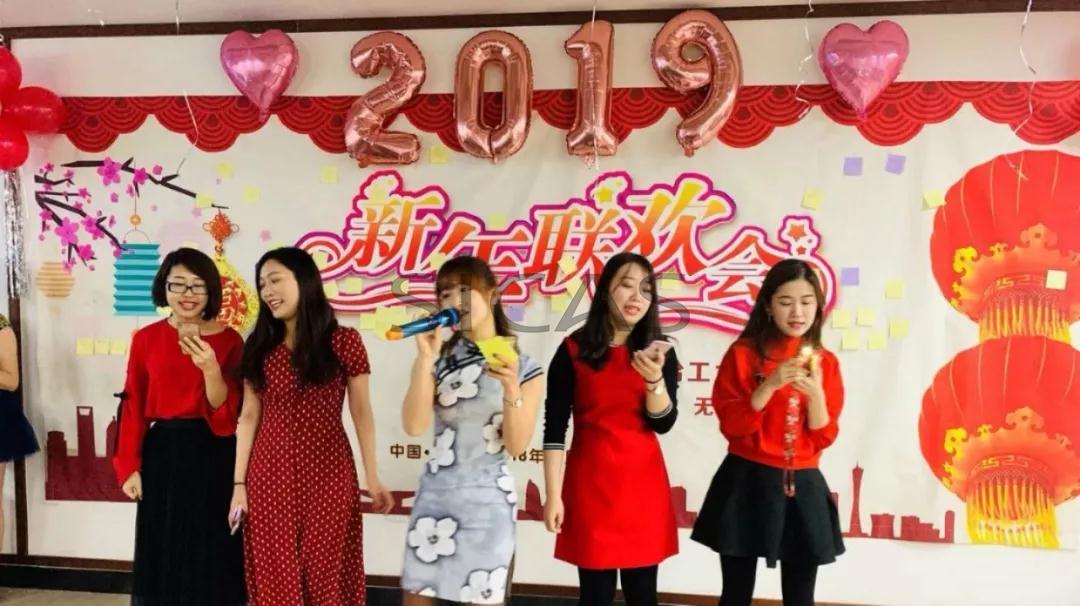 Teachers and students jointly performed the rap song "new, HIT", the song introduced the the rich results and development direction curriculum reform. The good singing skills, and warm dance made the party to the climax! The CIE teachers could play on the platform also on the stage!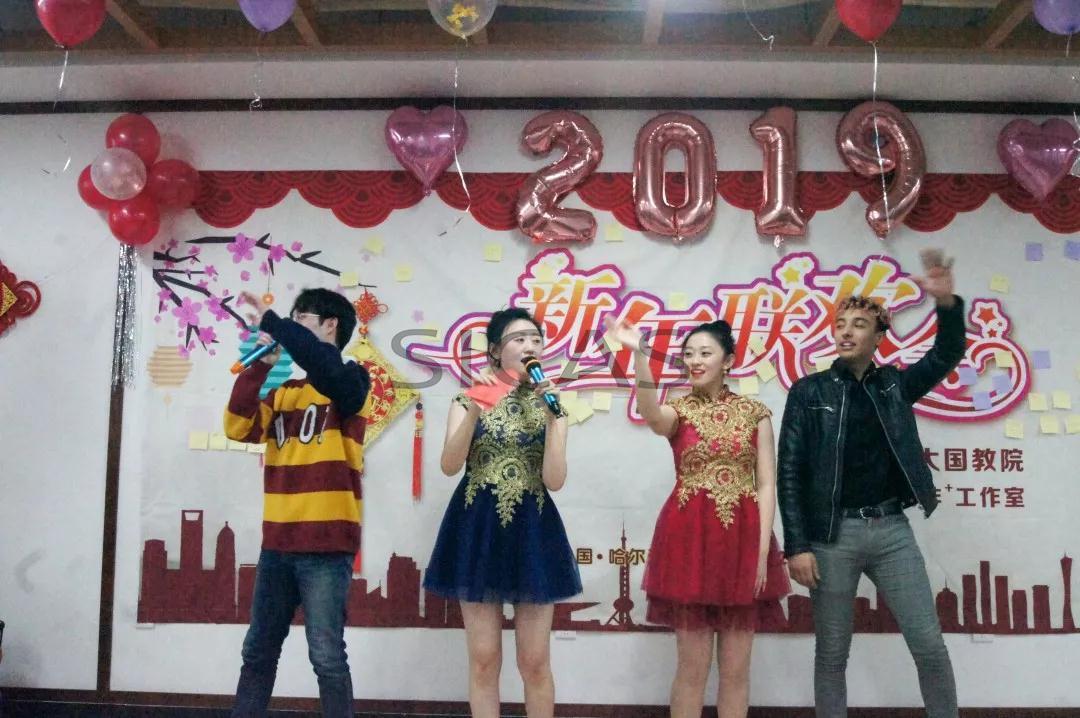 In addition, the students from South Korea also brought wonderful performances.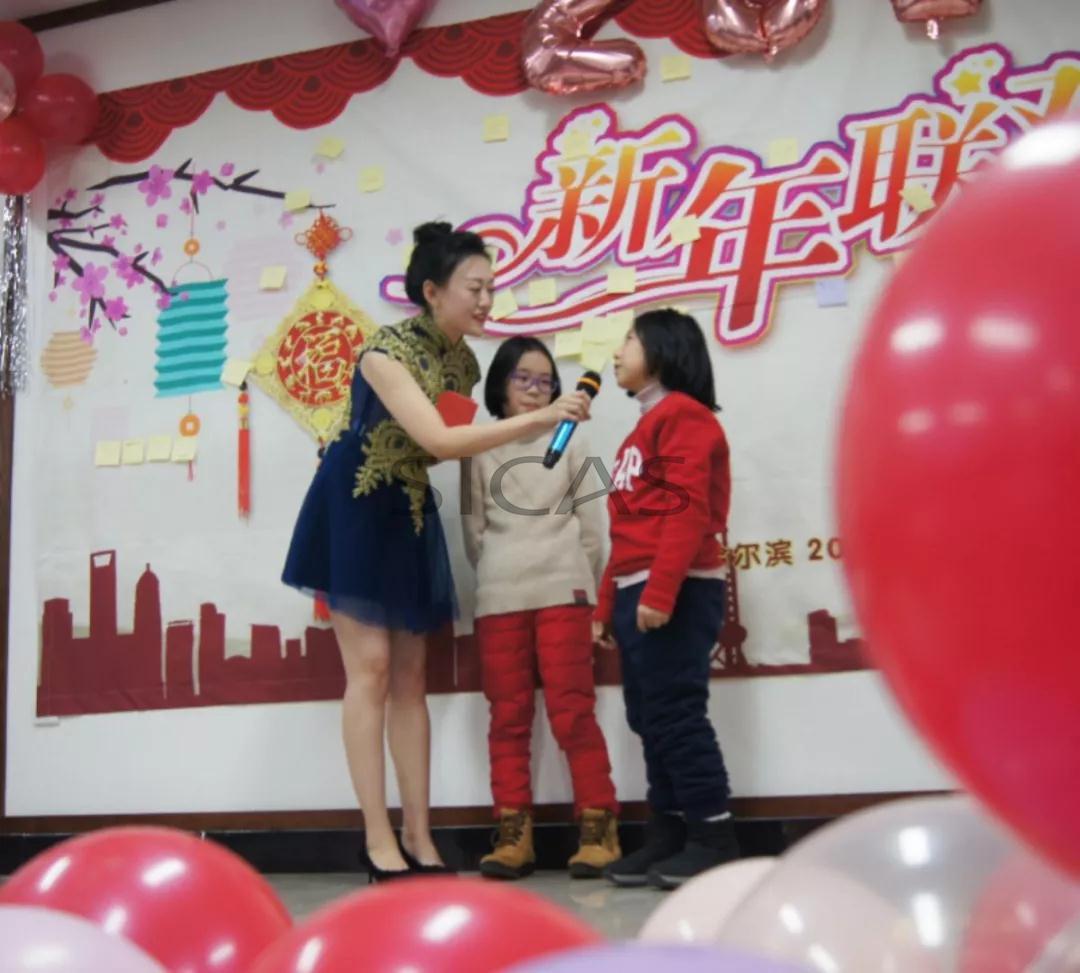 While enjoying the program, the party also designed interesting game link:
Beat drums and pass flowers:
What a professional and handsome boy!
Guess riddles:
It attracted many students!
Pass on the message:
What were they saying?
Rod:
The rope got lower and lower, the passion got higher and higher!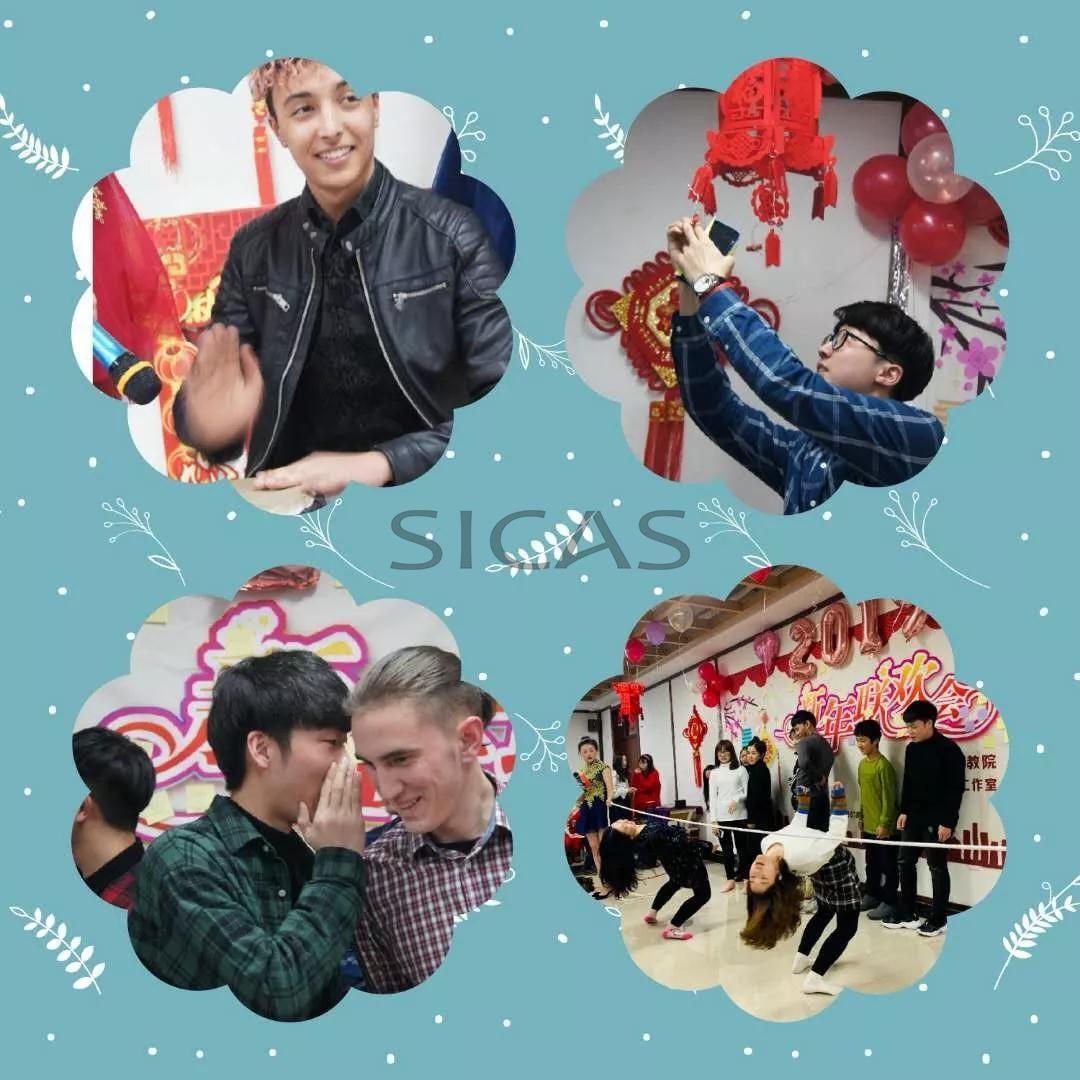 The party set up a lottery link:
Students got not only the prize but also New Year's blessing!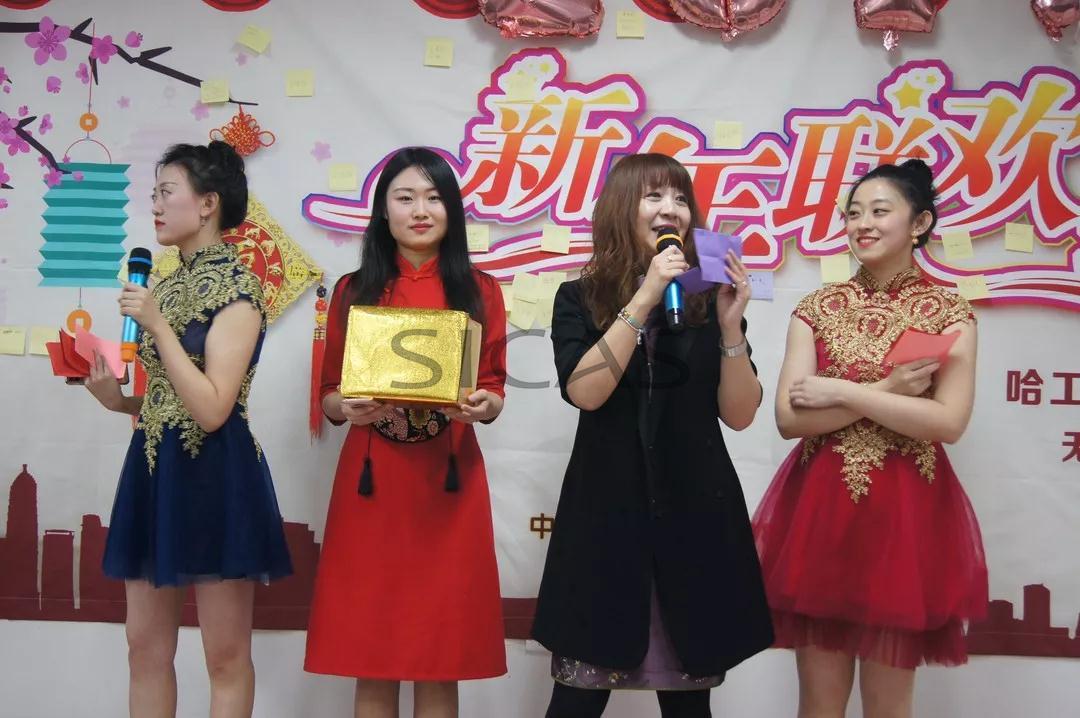 Satisfied the eyes and ears, we were also satisfied the mouth! The exquisite tea break were delicious.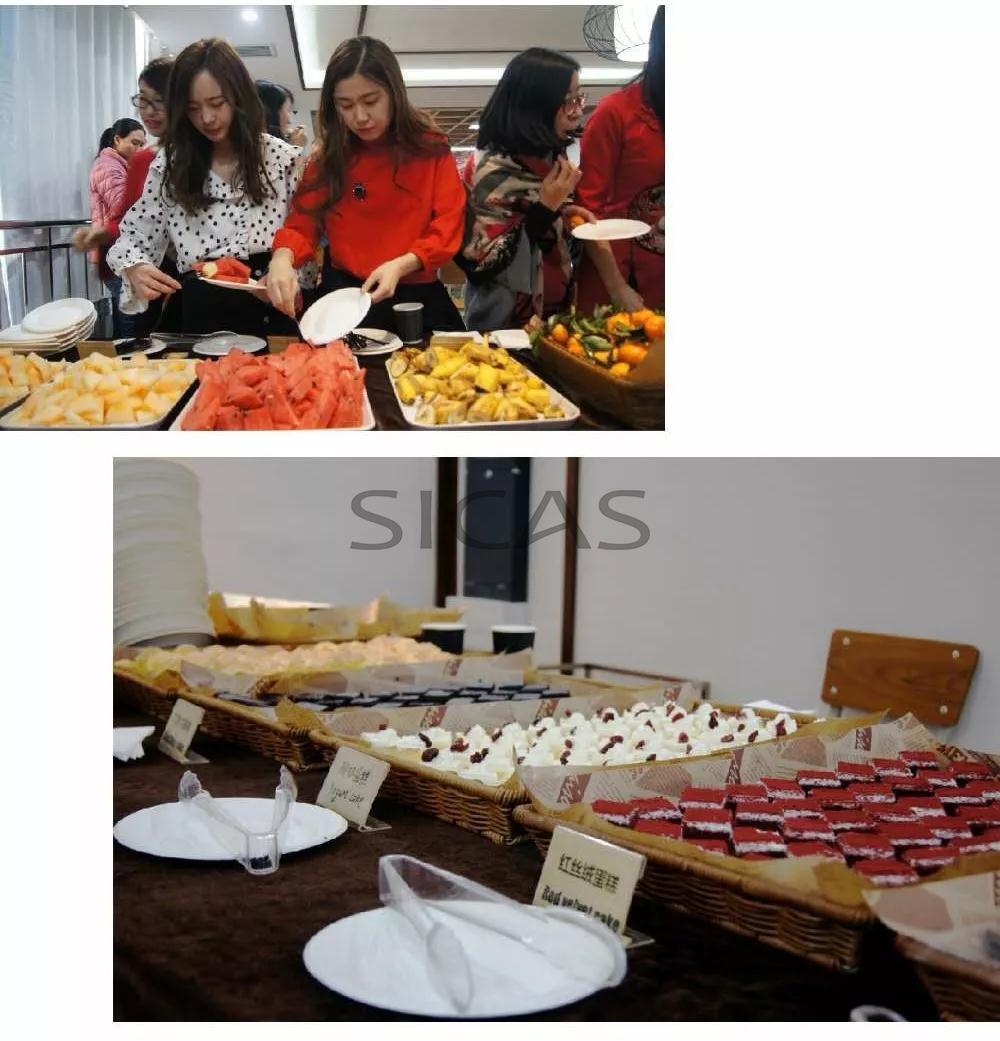 We say goodbye to 2018, and we usher in 2019.
Let's move forward with hope and fearless. Let's embrace the New Year!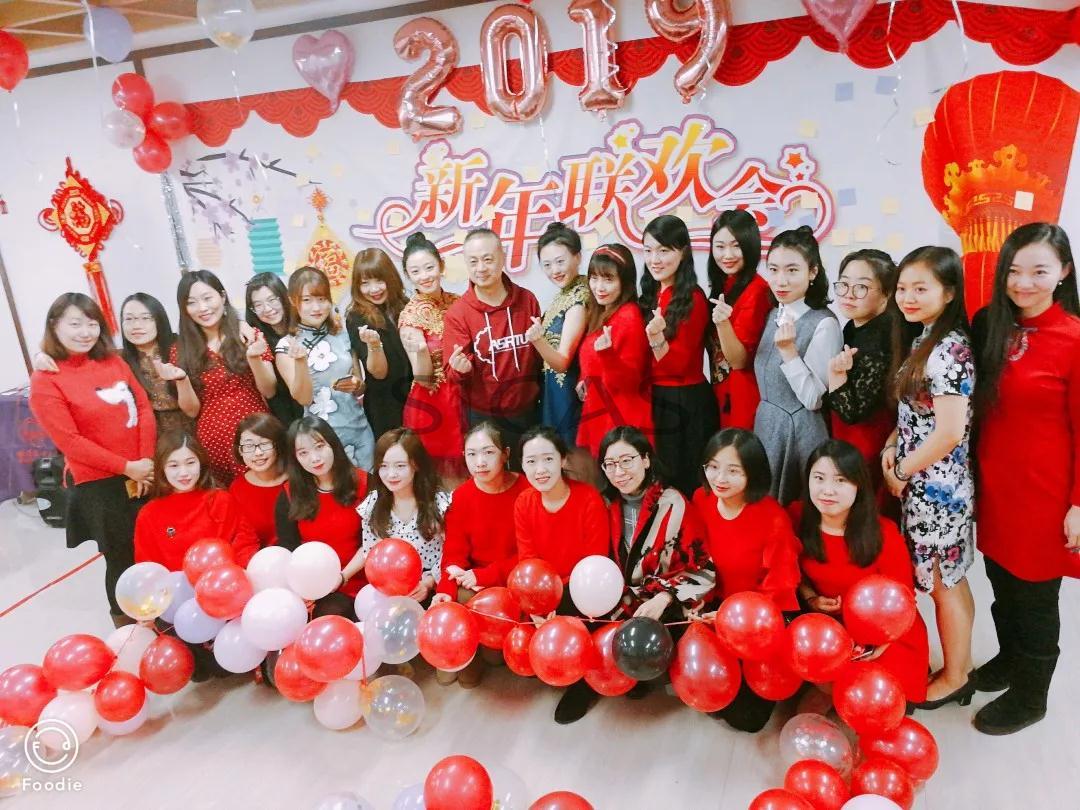 Sharing your story and Studying in China via SICAS –Study In China Admission System is an efficient, accurate and safe authorized online platform to help international students directly get admissions into China universities and colleges. Established to help international students study in China, SICAS is the platform authorized by the largest number of China's universities to help international applicants directly get admissions for studying in China with the fastest speed.

You can easily get all the most useful information for free on our website:
SICAS ( Study in China Admission System) Welcomes you all to apply to study in universities in China.
Website : www.sicas.cn
Email:service@sicas.cn
Whatsapp: + 86-15318861816
---
You could also be interested in:
Harbin Institute of Technology
Read Admission Letters from our Students
---