Sri Lanka Ambassador to China Visited SICAS
Views:768 Time:11/28/2018 9:31:11 AM
Sri Lanka ambassador to China visited SICAS. He spoke highly of what SICAS and BRCIC are doing, and hope more and more Sri Lanka students could study in China universities.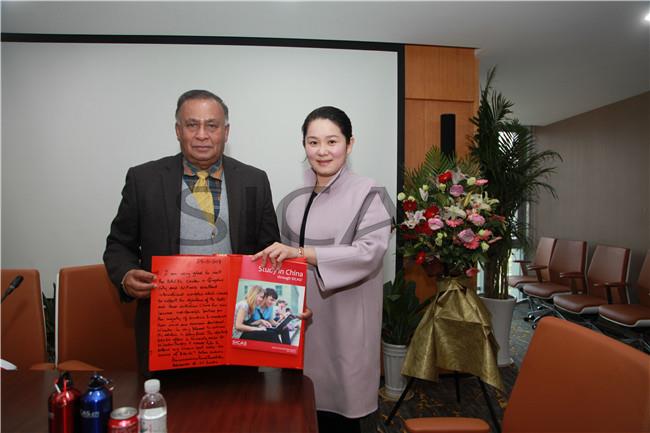 ---
Contact us if you are interested in studying in China
Whatsapp: +86-15318861816
Email: service@sicas.cn
---
Read also:
International students' colourful life in China.