SICAS Bridges Me and China
Views:9921 Time:12/11/2017 4:26:21 PM
(Editor's note: With the help of SICAS consultant and care team, Veronica Muleng, a girl from Zambia, has been smoothly admitted into South China University of Technology for her pre-university program. She expressed her sincere thanks here for the great service SICAS provided for her in realizing her dream of studying in China.)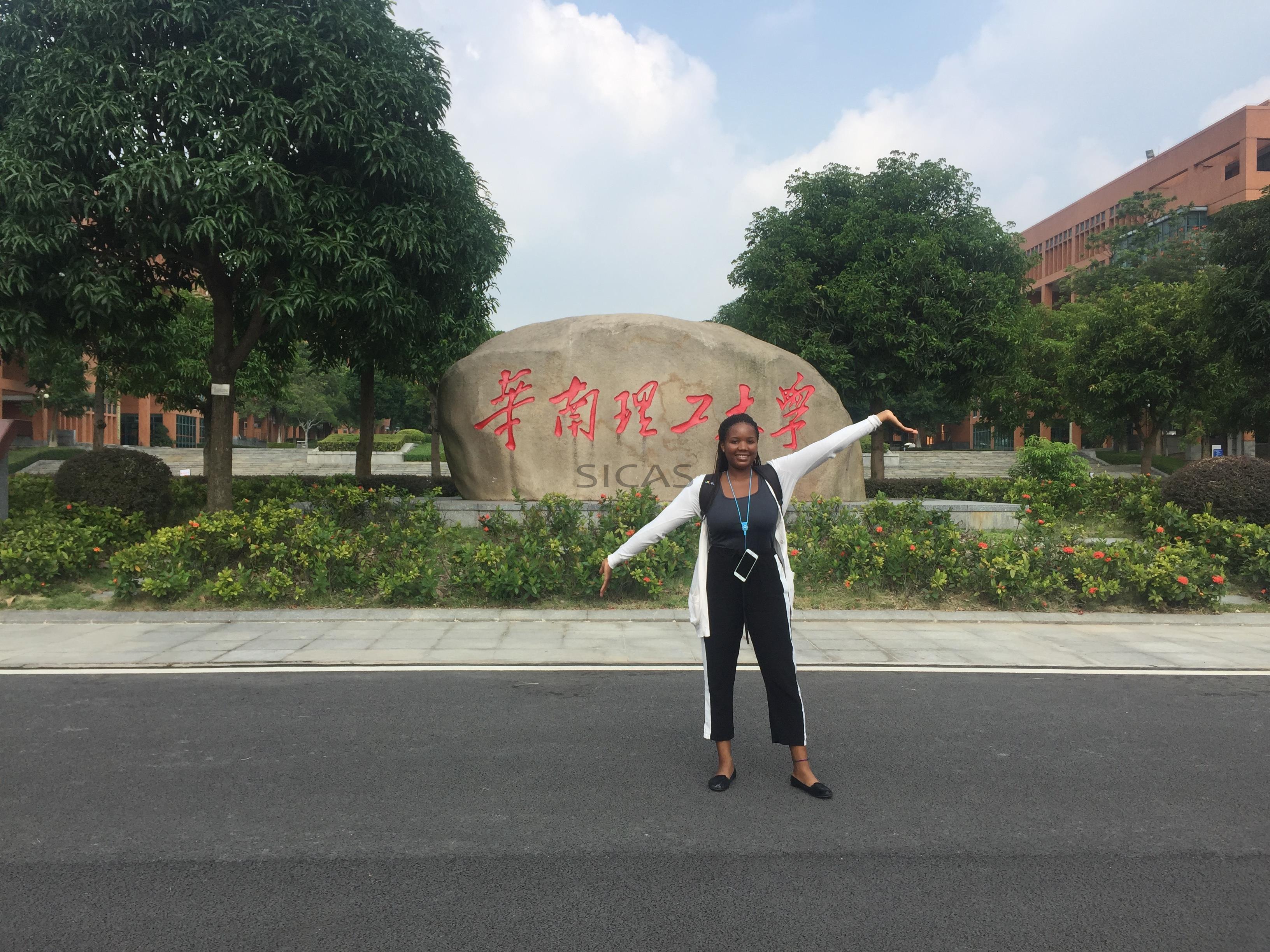 My name is Veronica Muleng, a girl from Zambia. To study in China had been my dream since my childhood because my grandparents and parents were always telling me stories about the sincere friendship and warm help from Chinese government and people. Finally, my dream has come true. I consulted SICAS, got wonderful suggestions and enjoyed excellent service, which helped me being smoothly admitted into South China University of Technology for my pre-university program. I am enjoying my university life in Guangzhou, now.
I can always remember the first day I arrived in Guangzhou. The amazingly-beautiful big city impressed me so much and confused me as well. Fortunately, I have the warm-hearted SICAS care team guiding and helping me so that I could easily complete my university admission process, find my dormitory, acquire my residence permit and get daily necessities.
It proves that choosing SICAS is one of the most wise choices I have made in my life. So here I extend my lots of thanks and respect for the wonderful work the SICAS team has done for me and anyone else who has the same dream of studying in China.
---
Click here to start your application.
Contact us if you are interested in studying in China
Whatsapp: +86-15318861816
Email: service@sicas.cn
---
Read also: